Summer News
Please use link below to see CSE band playing as an end of term treat at our school:
https://www.forces.net/live-events/cse-rocks-akrotiri-primary-school-ahead-aki-10s-rugby-party
February 2019 News

We are delighted to announce that we have just been awarded the Silver Artsmark Award by Arts Council England!
October 2018 News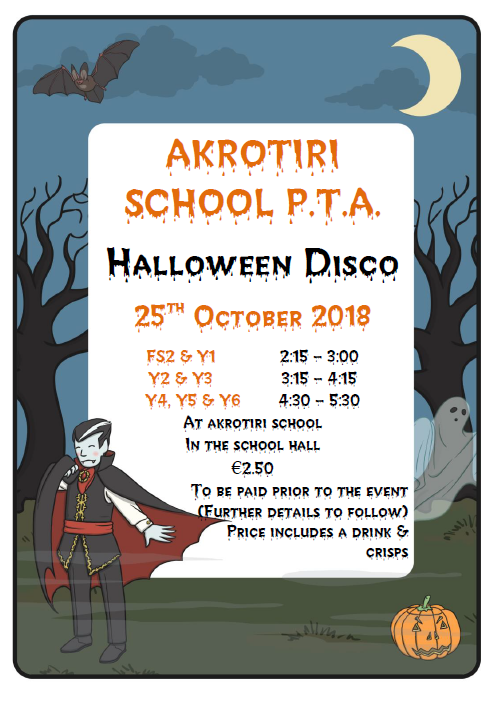 July 2018 News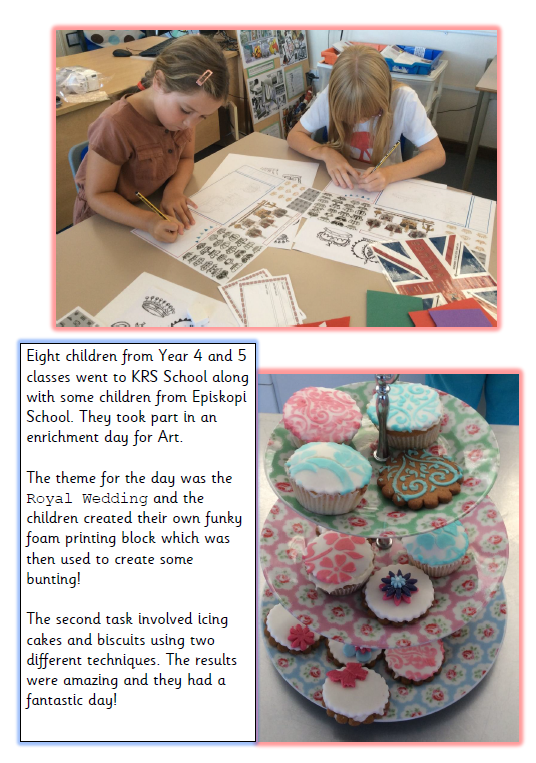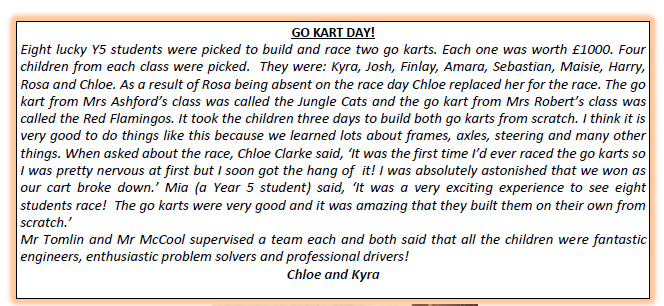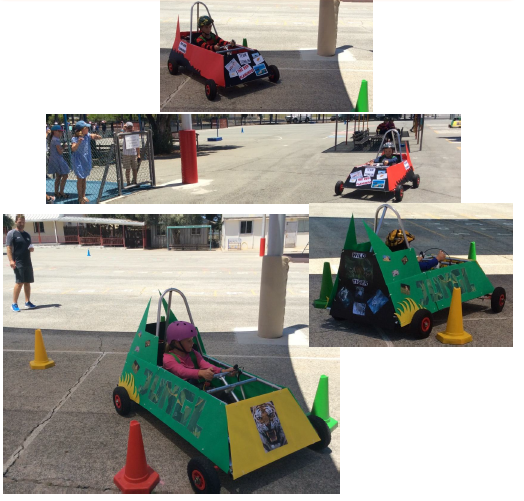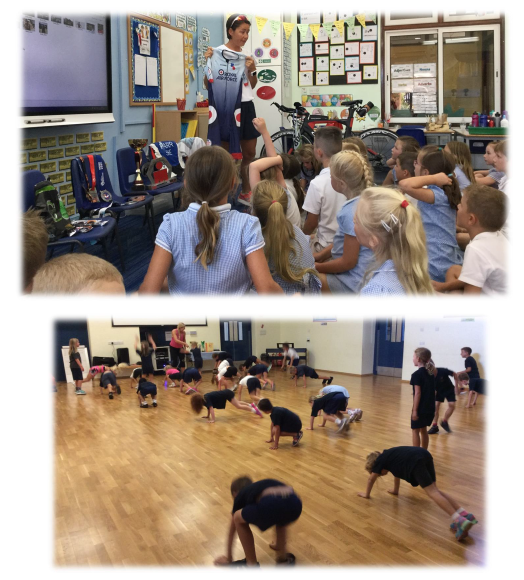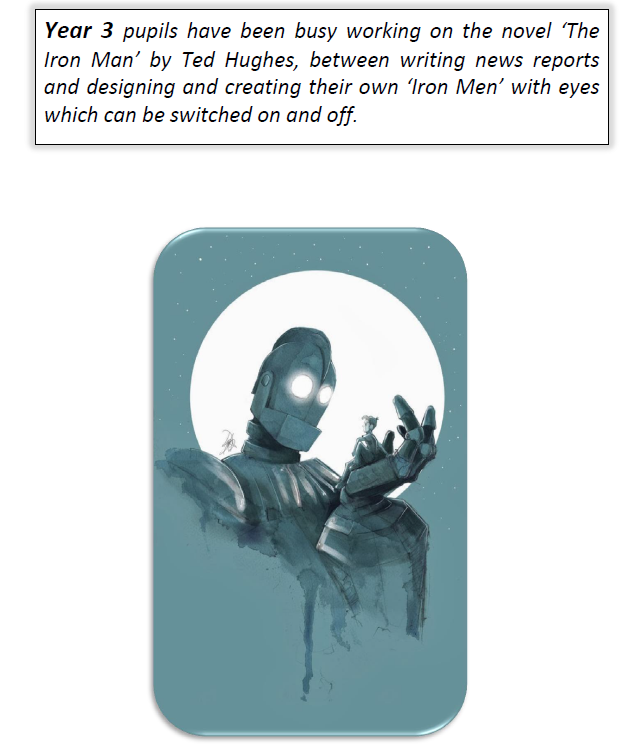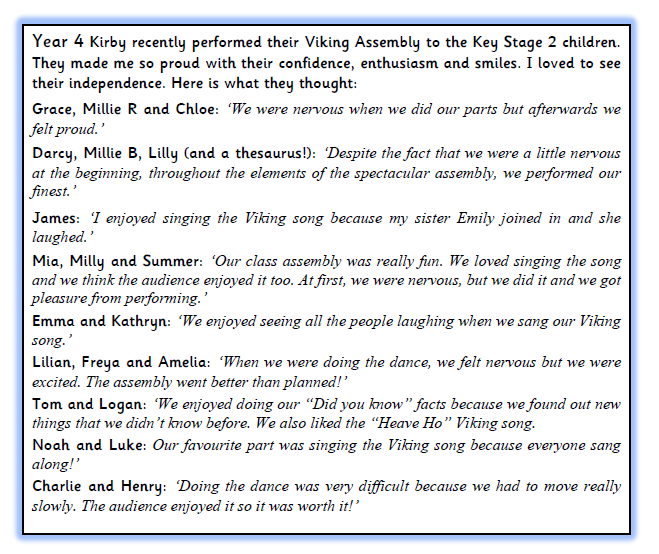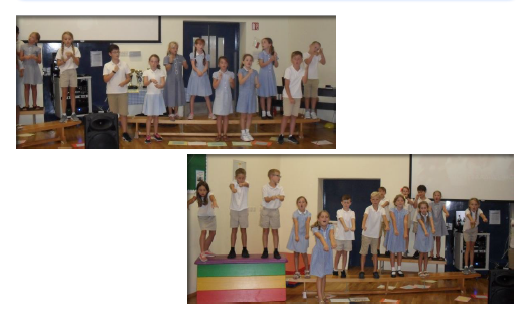 June 2018 News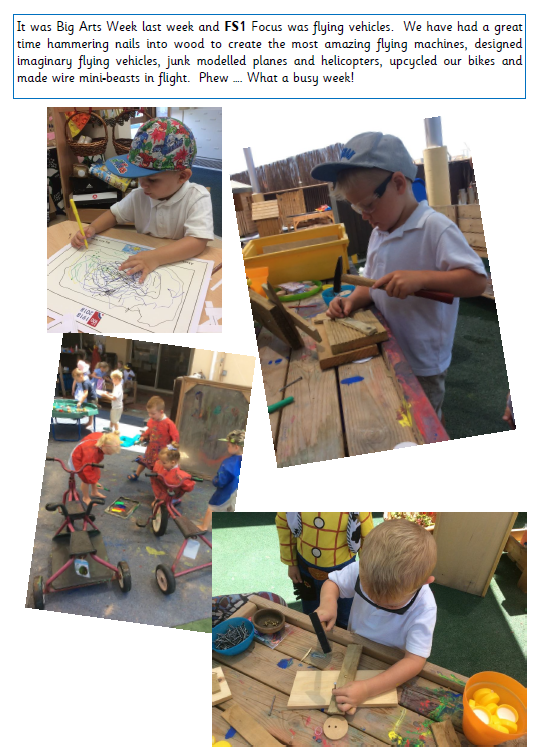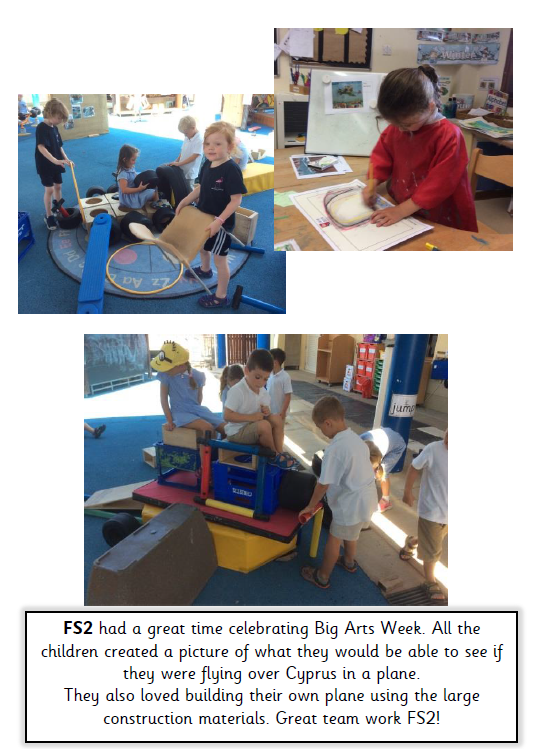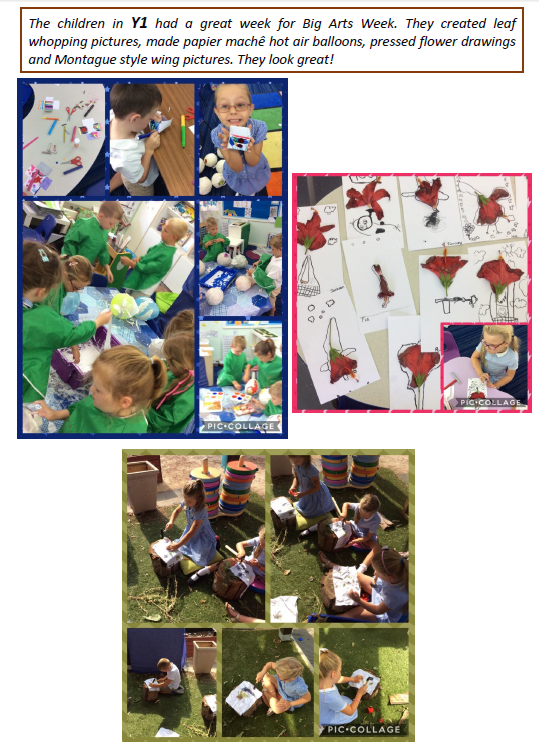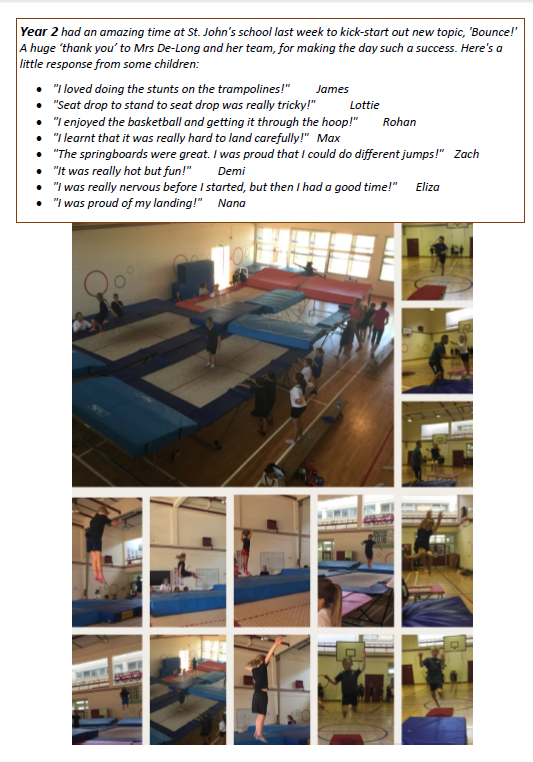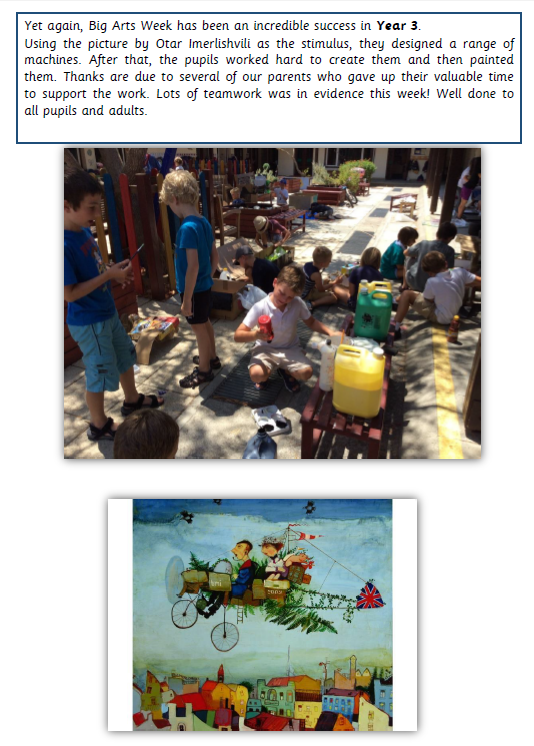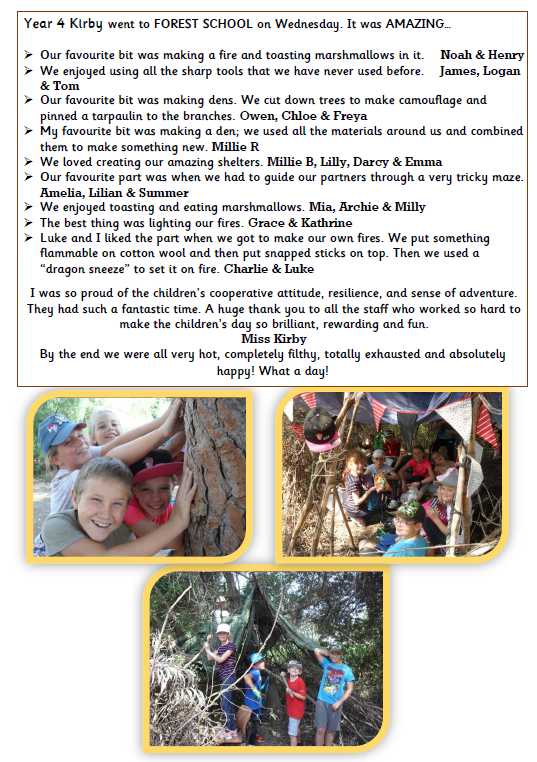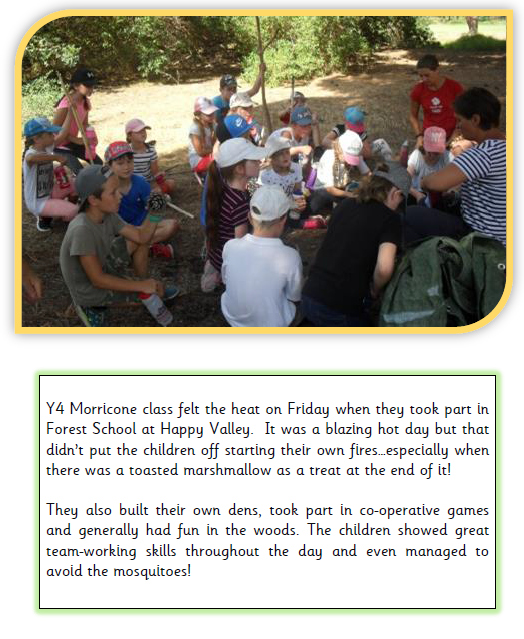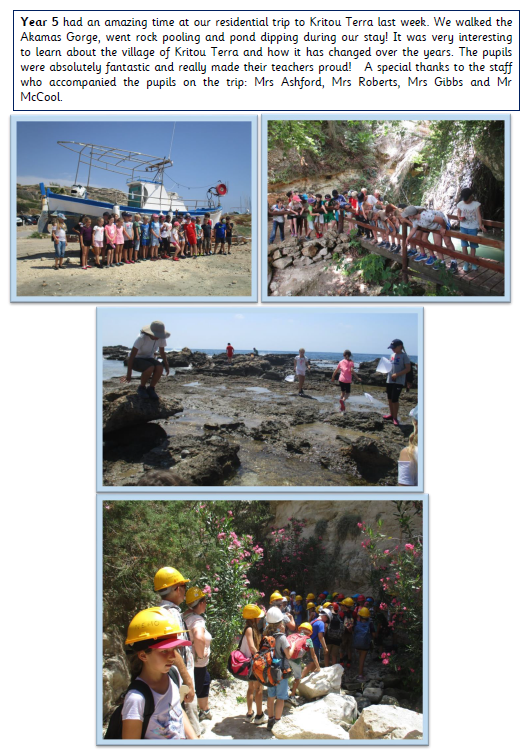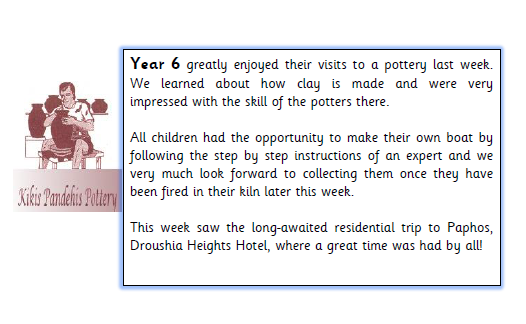 May 2018 News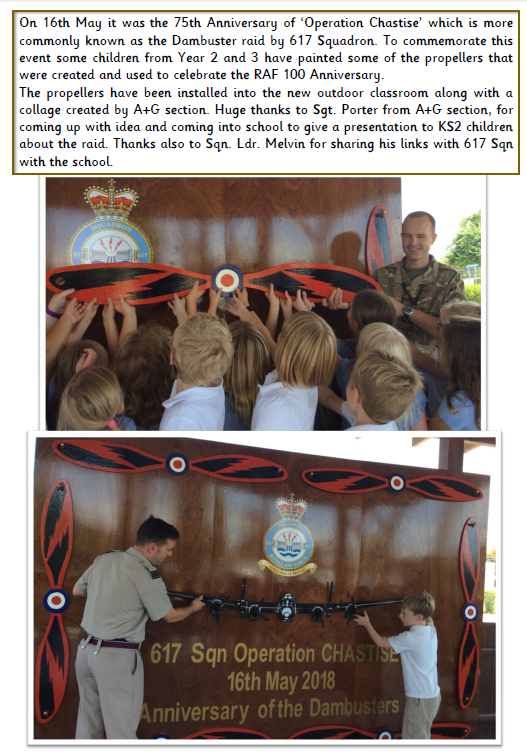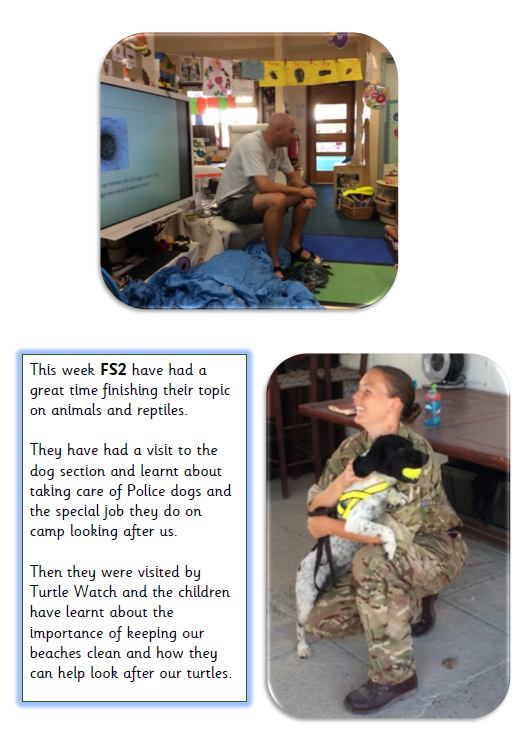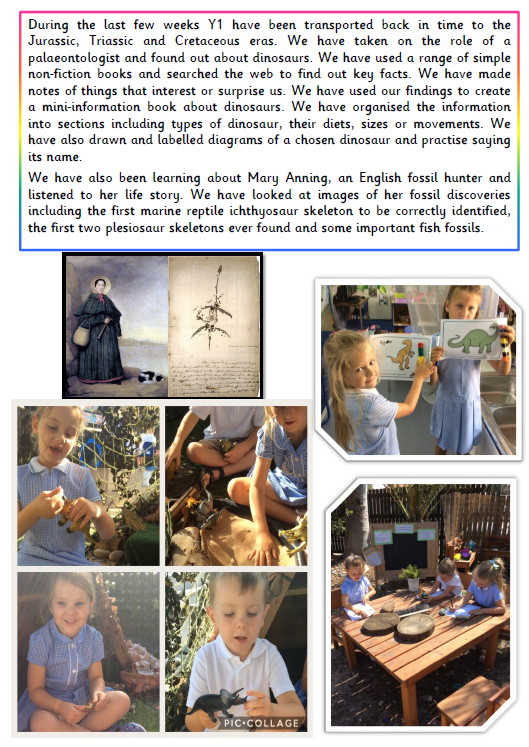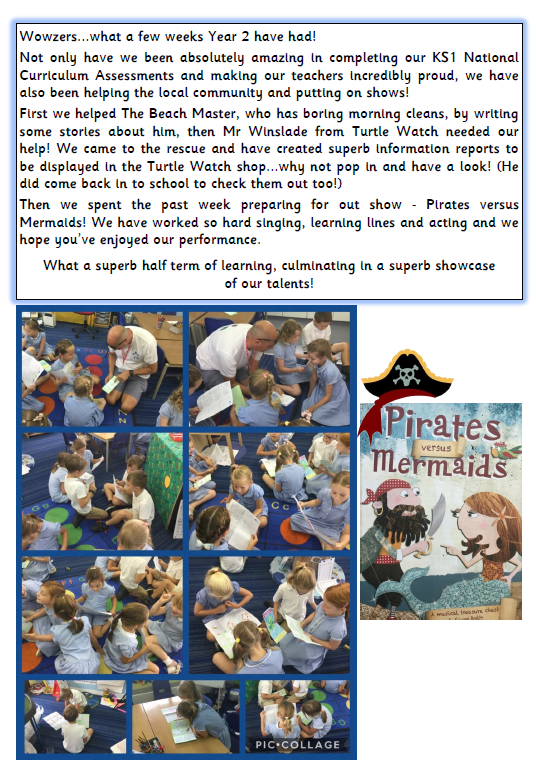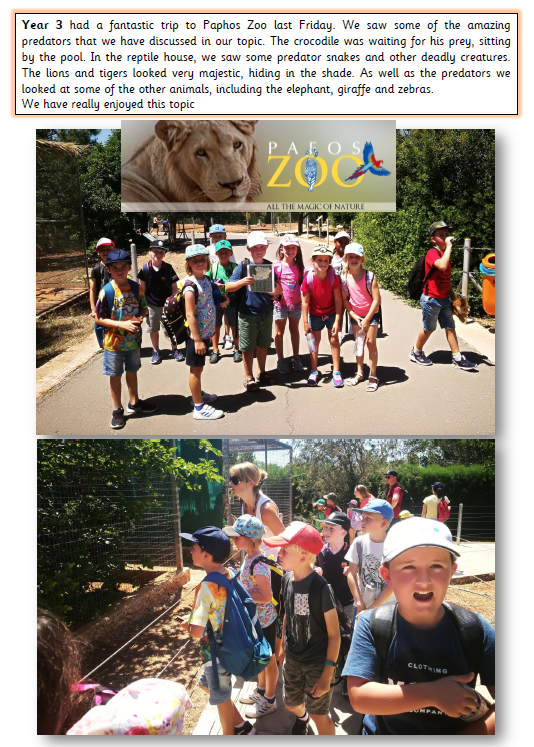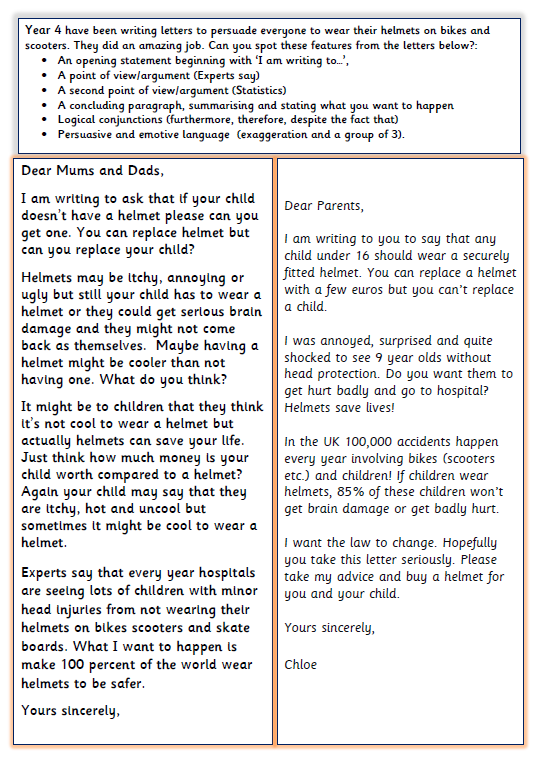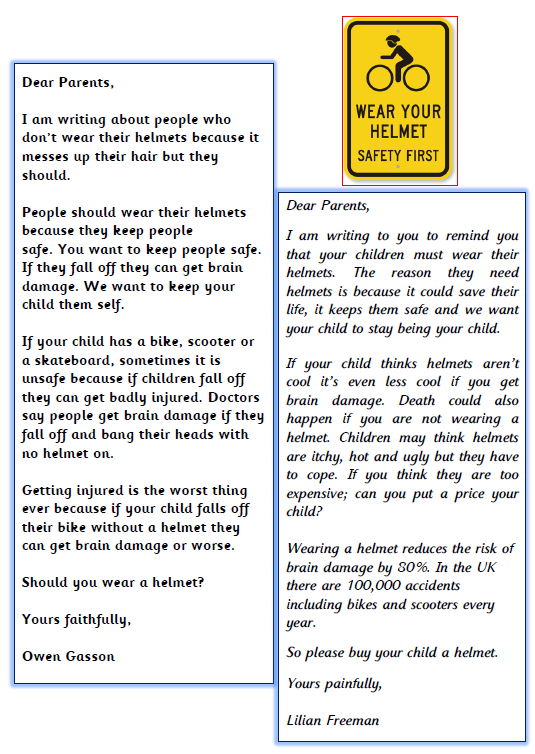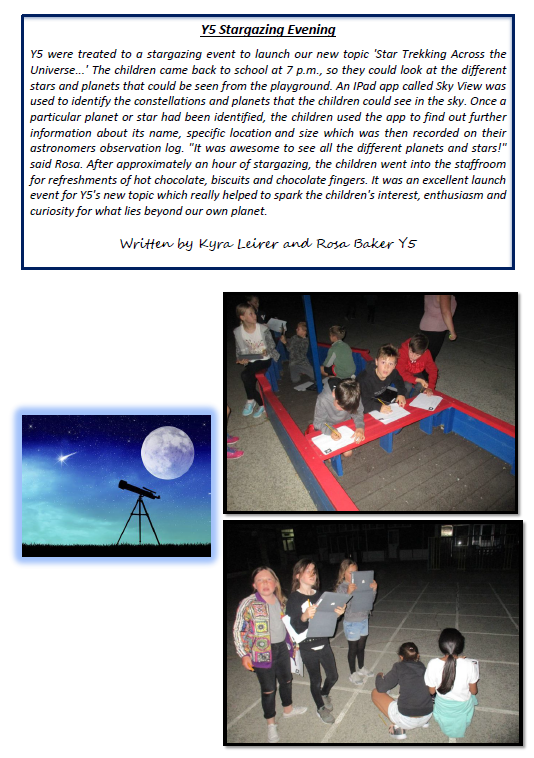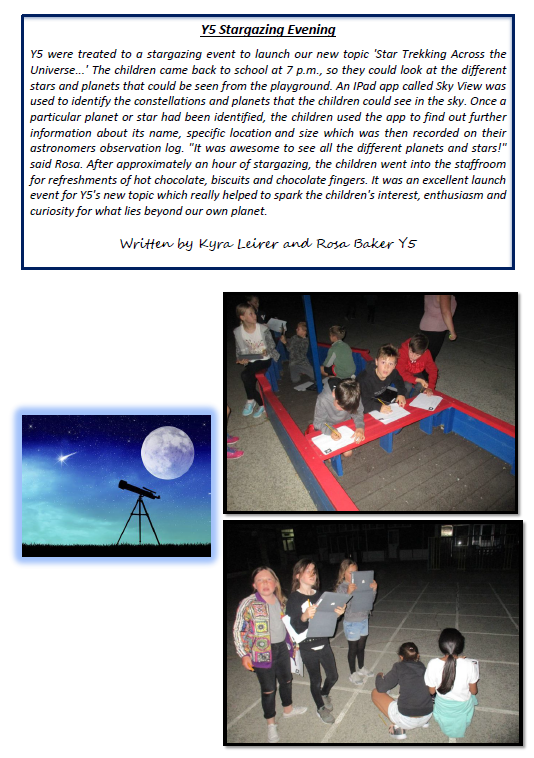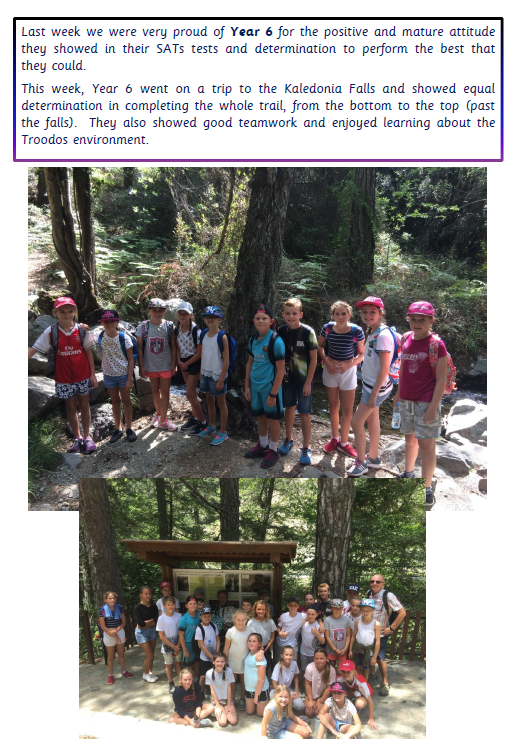 April 2018 News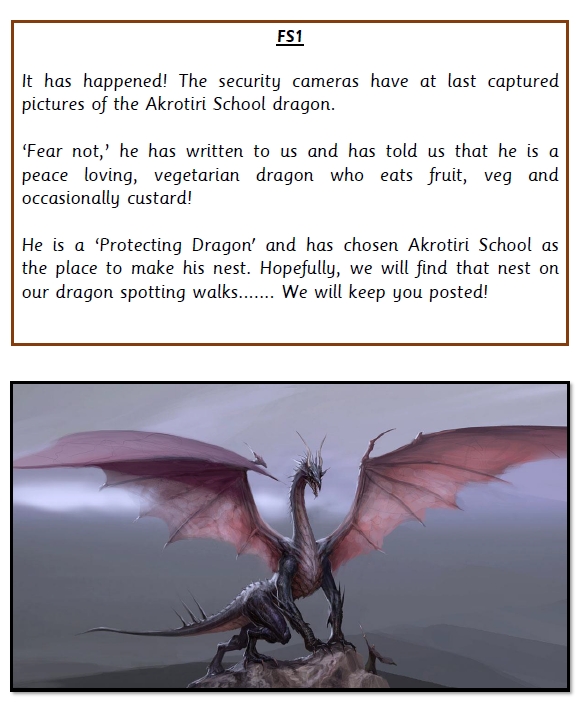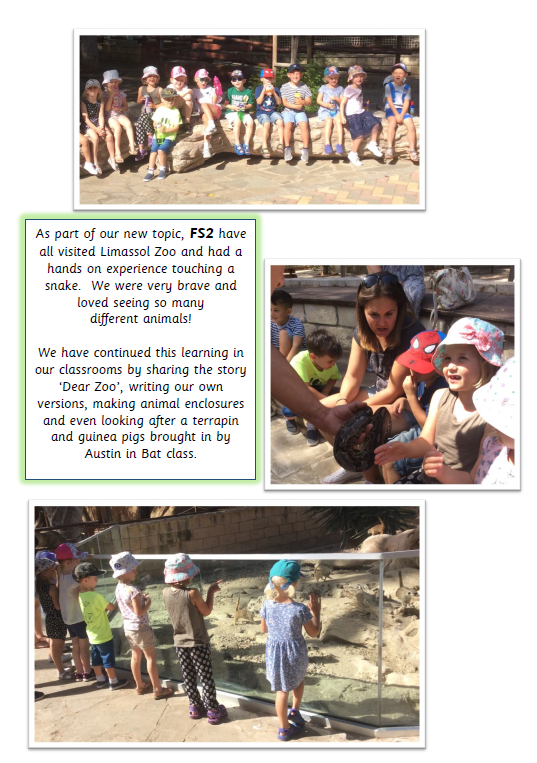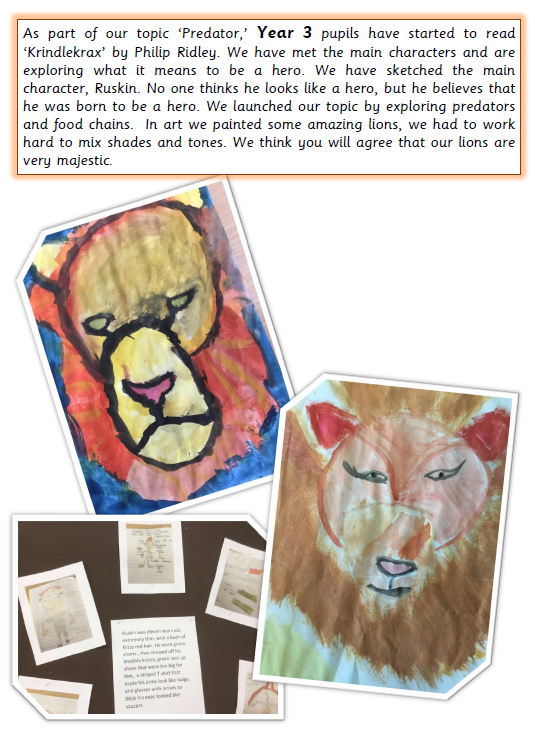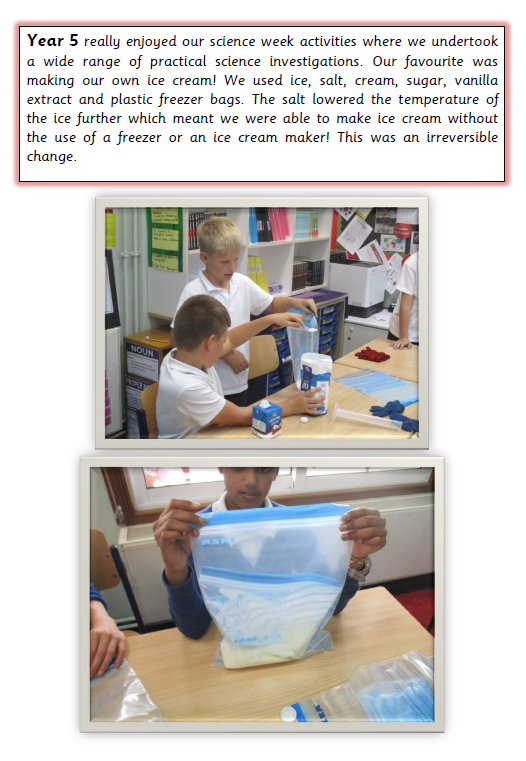 March 2018 News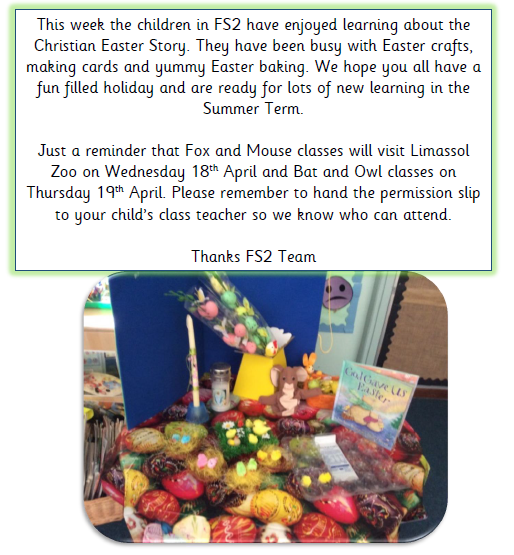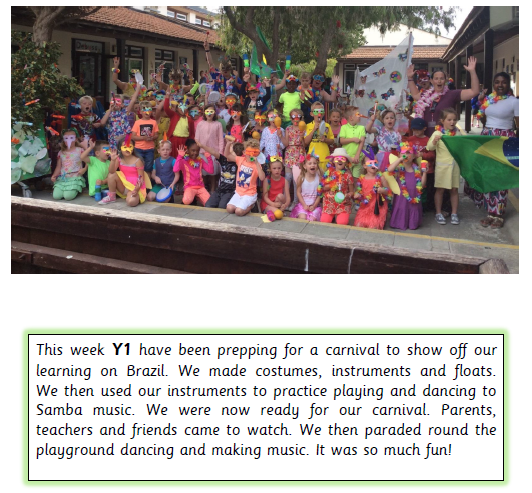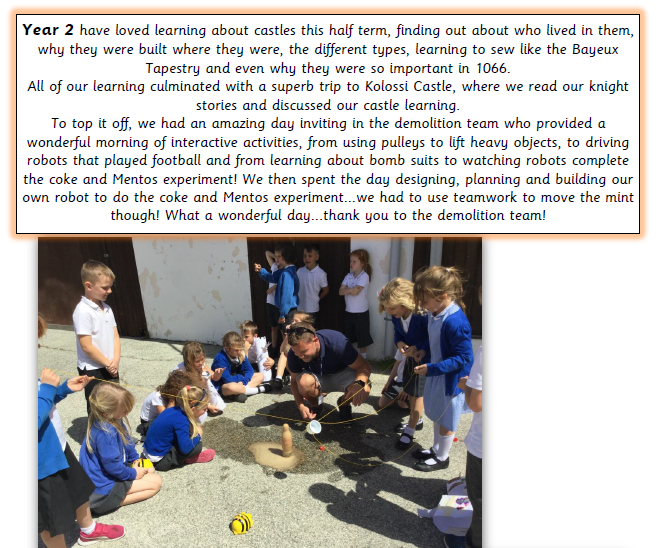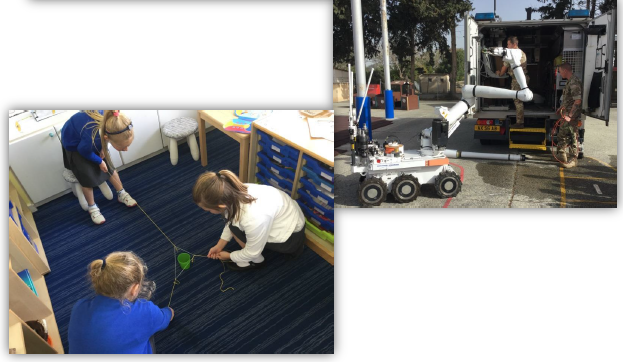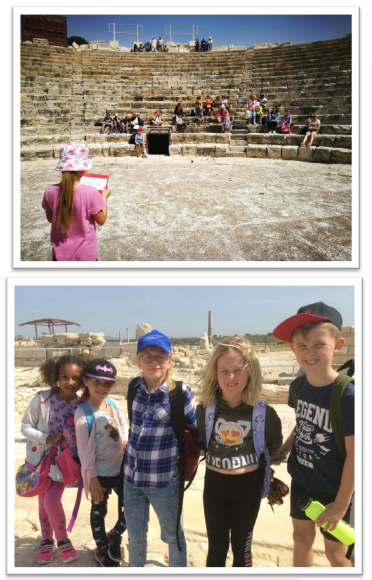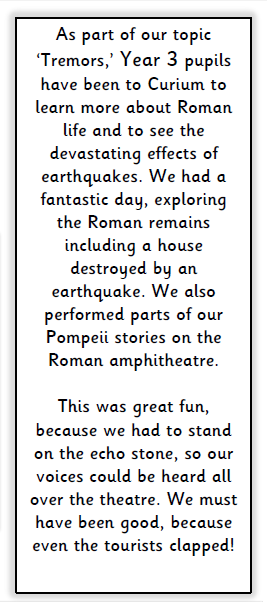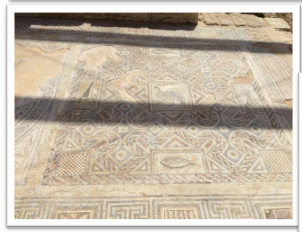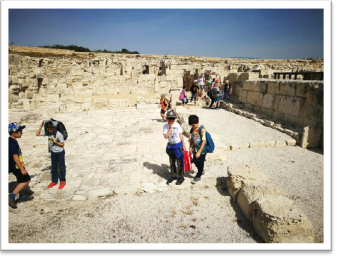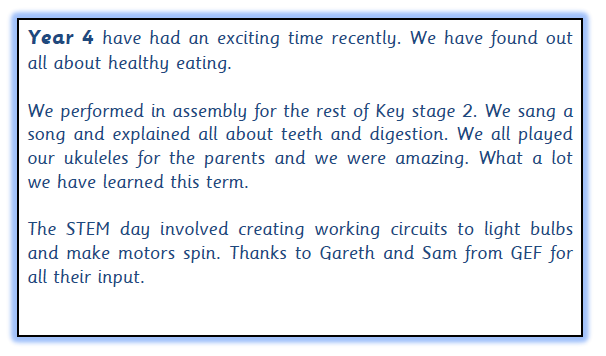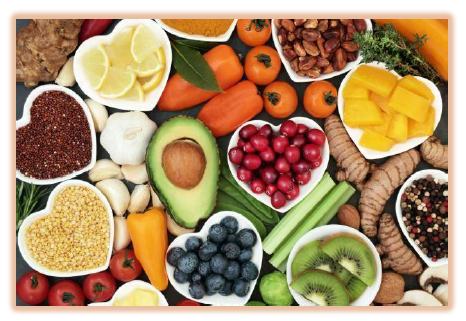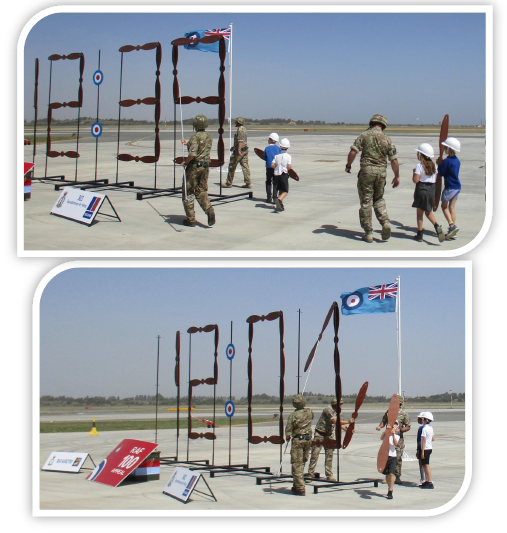 PTA Mother's Day Gift Sale
A lot of thought went into choosing gifts for Mums. All the pupils enjoyed the experience of paying, choosing and then writing their tags. Thank you to all the parents who helped on the day. The PTA made €267.24 which will go towards buying some more Leavers Bears.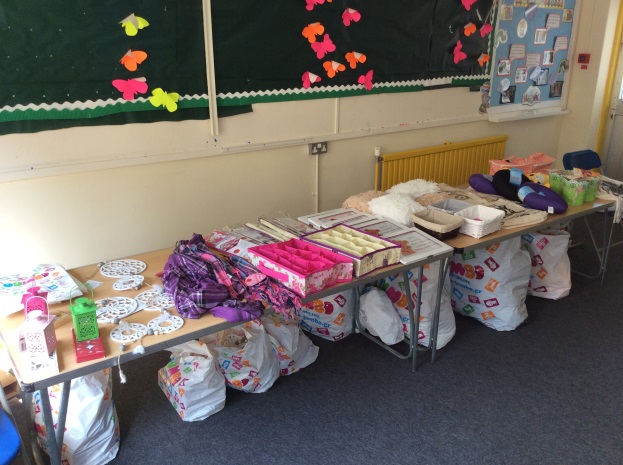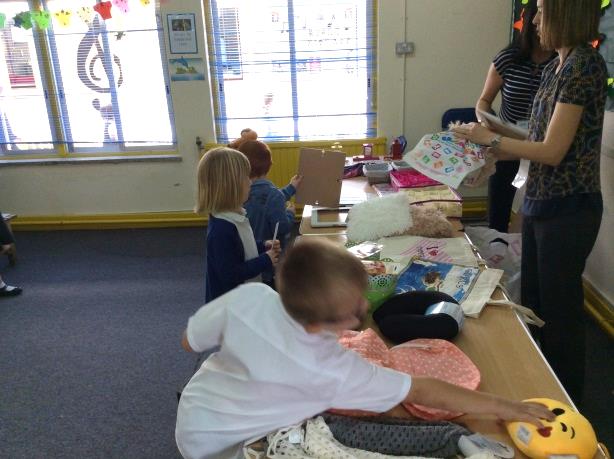 It's been a very fruity week in F1 so far! We have been busily making healthy fruit pattern kebabs and then dipping them in chocolate for a treat. As we've threaded, we've had some great conversations about the fruit that we like and dislike. We've also been wearing blindfolds and tasting fruit to see if we can describe the taste and texture. It got very messy as we tried out our 'Moon Squirters' (cherry tomatoes!) to see what would fly out of them if we squeezed them. Evie is convinced that the seeds will grow into an enormous castle. We will let you know if they do!


On Friday 9th March FS2 invited the children's mums to come in to school for a Mother's Day surprise. The children had the opportunity to pamper their mum with a 'manicure' and hair station.
The mums enjoyed watching their special video message and the relaxing massage. We hope you enjoyed your Mother's day presents too.

Year 1 had a truly amazing trip to the Fire Section last Friday. The children found out so much, were very engaged and represented the school well. We saw how the narrow streets of London caused the fire to spread quickly when we set fire to 'old London' and 'new London' and compared how they quickly burned. We could see how fighting fires had changed since the days of leather buckets and wooden carts when we looked at the fire engines and the equipment used by the fire fighters.
We even got to try on their uniforms! Thank you so much to the Fire Section for having us and showing us around their fire engines and letting us try on their gear! What a great day!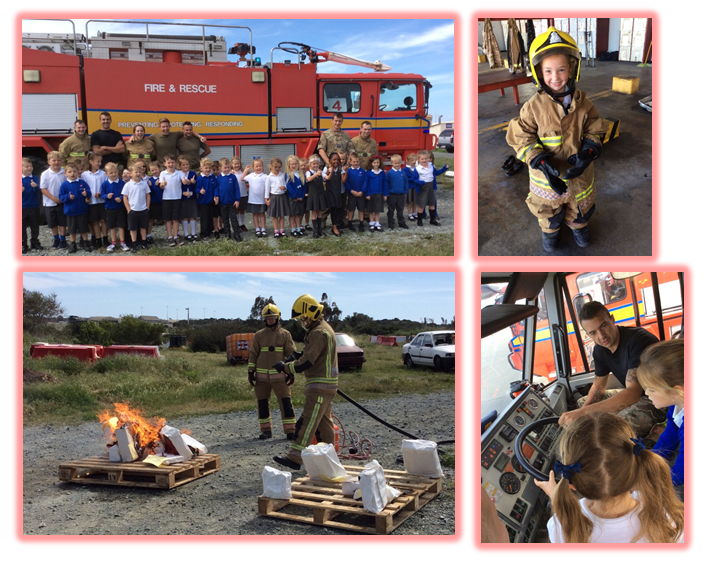 Year 2
For International Women's Day, Year 2 learnt about all the inspirational charity work that Ariana Grande has done throughout her life.
As part of this, Claire 'Zumba Fitness' Freeman came into school and taught us a Zumba dance to one of Ariana Grande's songs. It was great fun and we performed it on the stage at the cinema!


In art Y3 have been inspired by Roman art from Pompeii. We developed our 3D skills by creating sculptures from Mod Roc. We created our own Pompeii body casts. We have also investigated Roman mosaics and have just started making our own mosaic pictures. It is going to take us a long time, but we can't wait to see the finished results.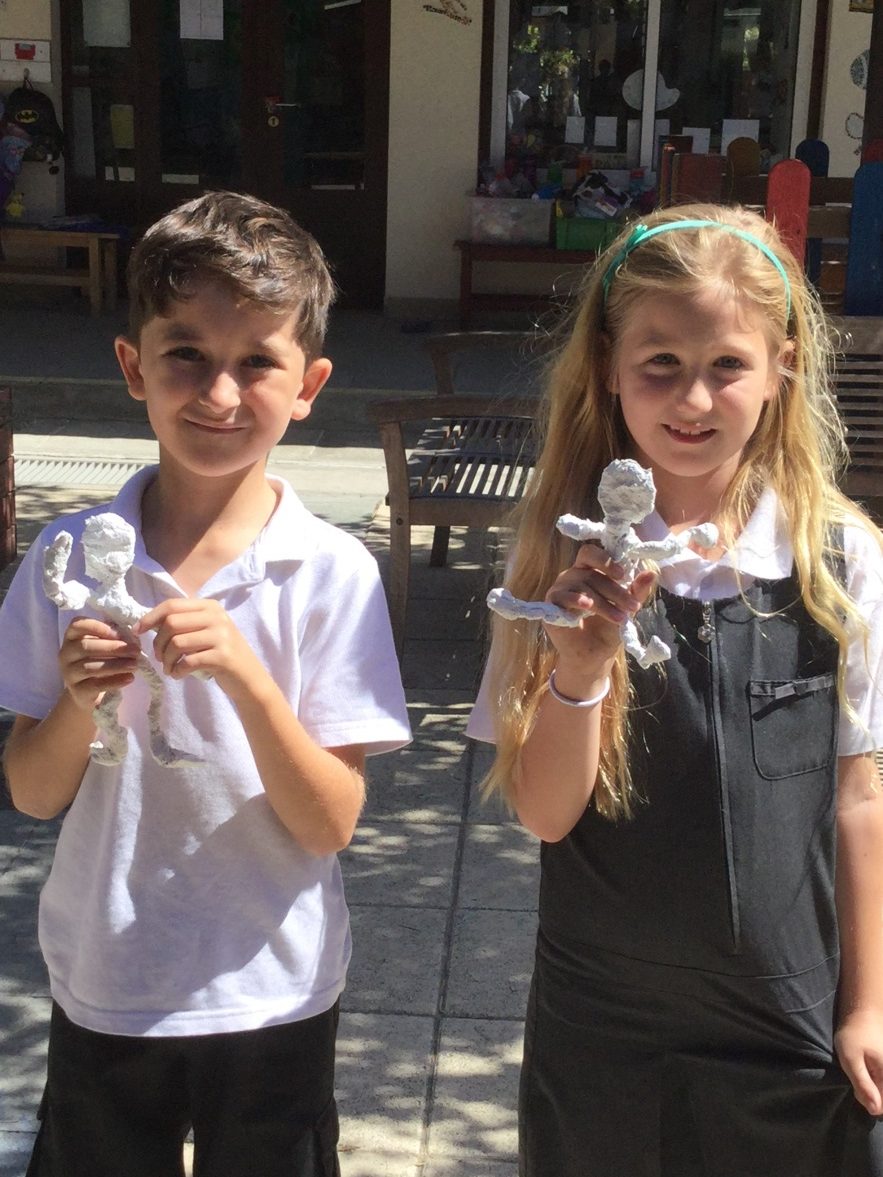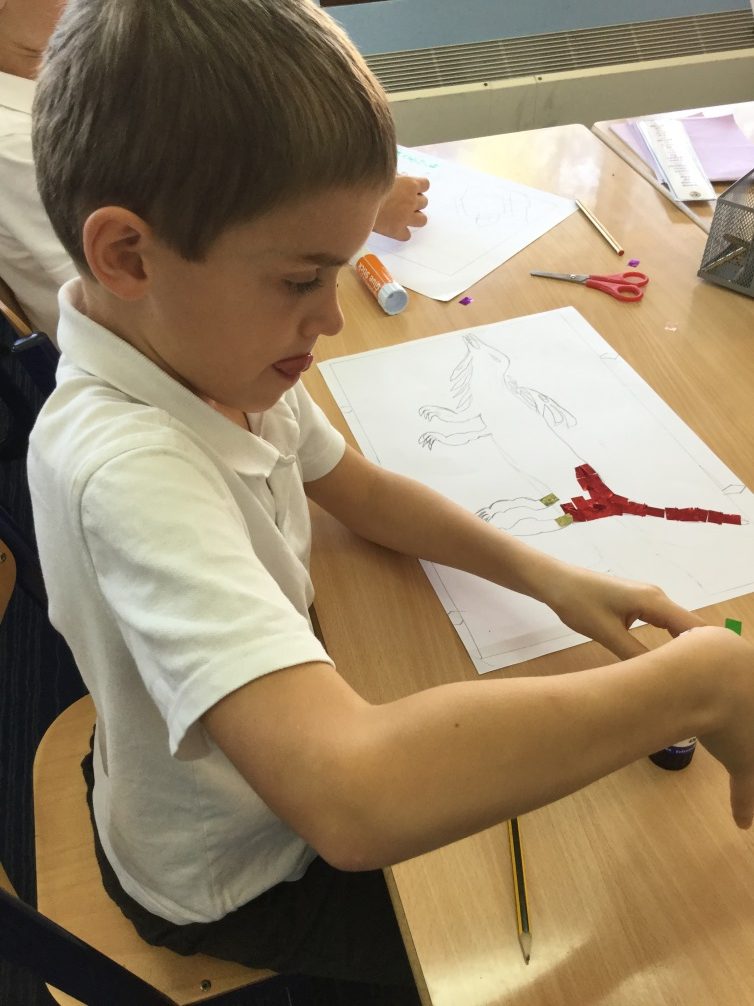 What a busy time Year 4 has had! We have learned all about the parts of the digestive system; where they are and what they do… we even made poo!
We were all excited to dress up as our favourite book characters and get a free book.
We worked really hard and practiced our "Mum rap" which was performed at the cinema to great applause and in the playground for our parents. An amazing performance from everyone involved – Well done.
As it was Mother's day we also made beautiful cards to show our mums how much we appreciate them.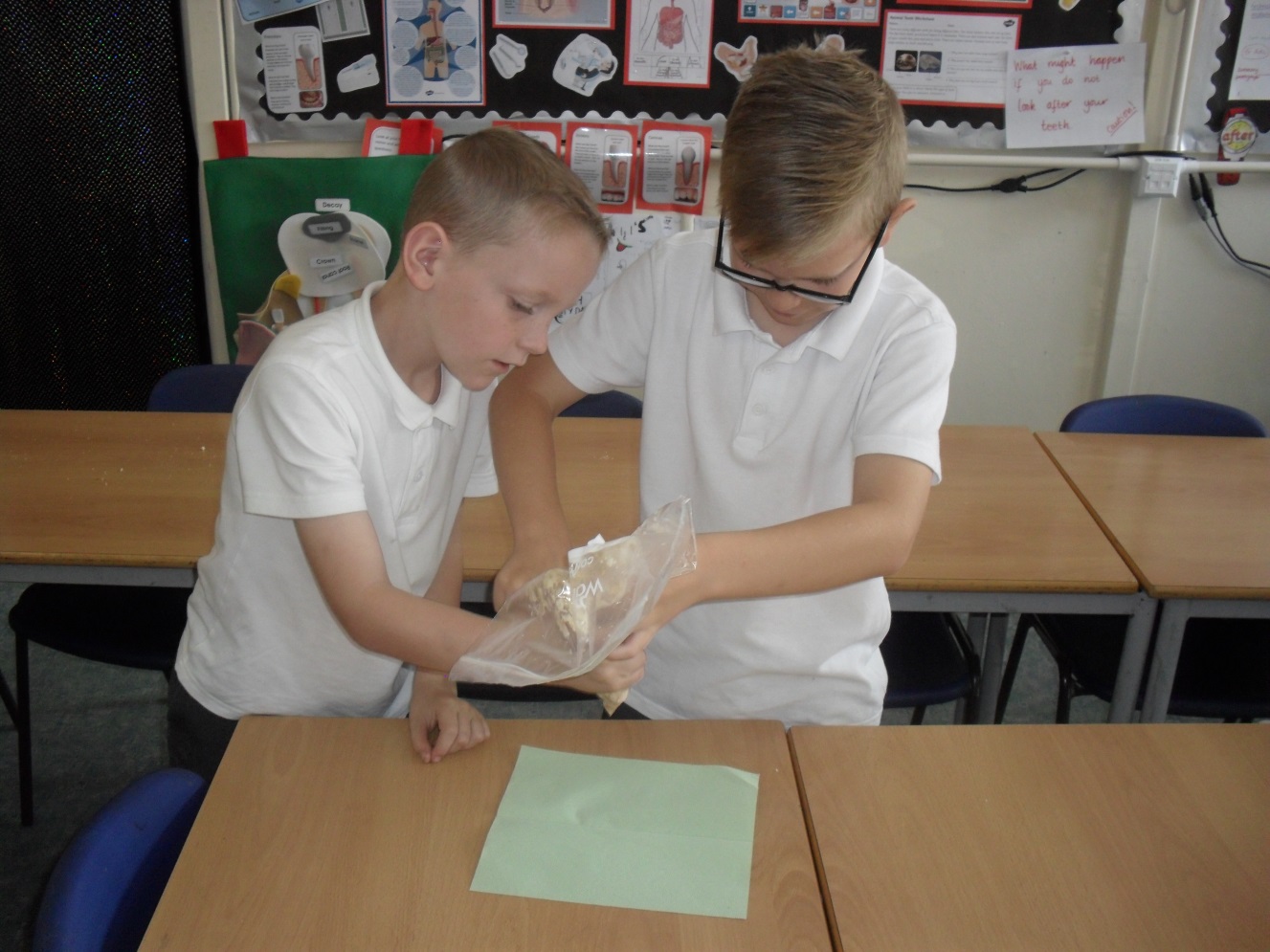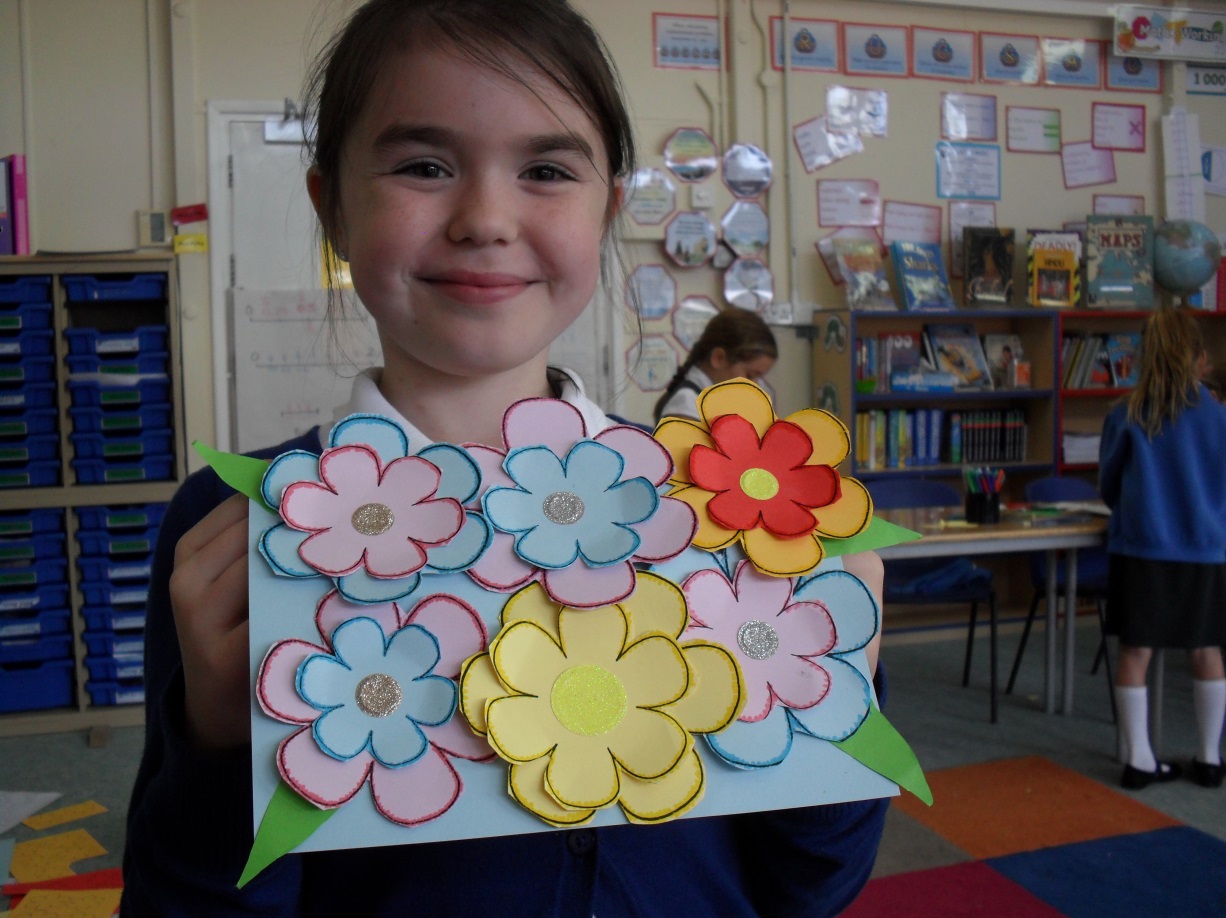 On Friday 2nd March all children in Year 5 attended their D.A.R.E Graduation ceremony as a way of celebrating their successful completion of the D.A.R.E programme.
For the previous 11 weeks Year 5 had worked with a representative from the SBA Police to learn a range of skills to help prepare them for potentially difficult situations they may face as they get older. The children presented the skills they had learnt in a range of different ways. We were treated to role plays which explained the dangers of smoking and bullying, a detailed D.A.R.E. report and informative key facts which provided good advice about a range of potentially dangerous substances. The graduation ceremony finished with a fantastic performance of the D.A.R.E. song.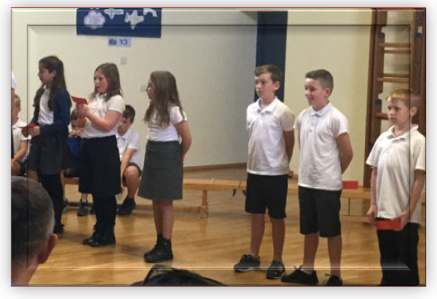 Y6 had a fun evening last Thursday at our Evacuees Party. Thank you to parents for supporting the event and helping the children to come dressed for the occasion. The children took part in dancing, games and a sing-song. Throughout the school day, children were involved in peeling potatoes and making jam tarts for the bangers and mash, jam tarts and custard dessert that we enjoyed.
We would like to thank Mrs Hinds, a School Governor, for leading the dancing. Thanks also to members of staff who supported the event, particularly in the kitchen, Mrs Cain, Mrs Ball, Miss Coates and Mrs Robinson.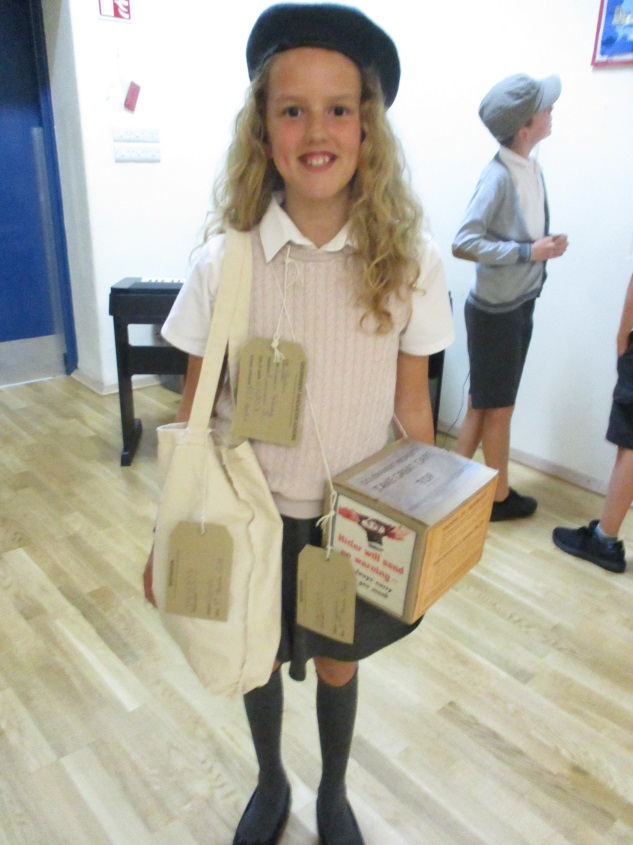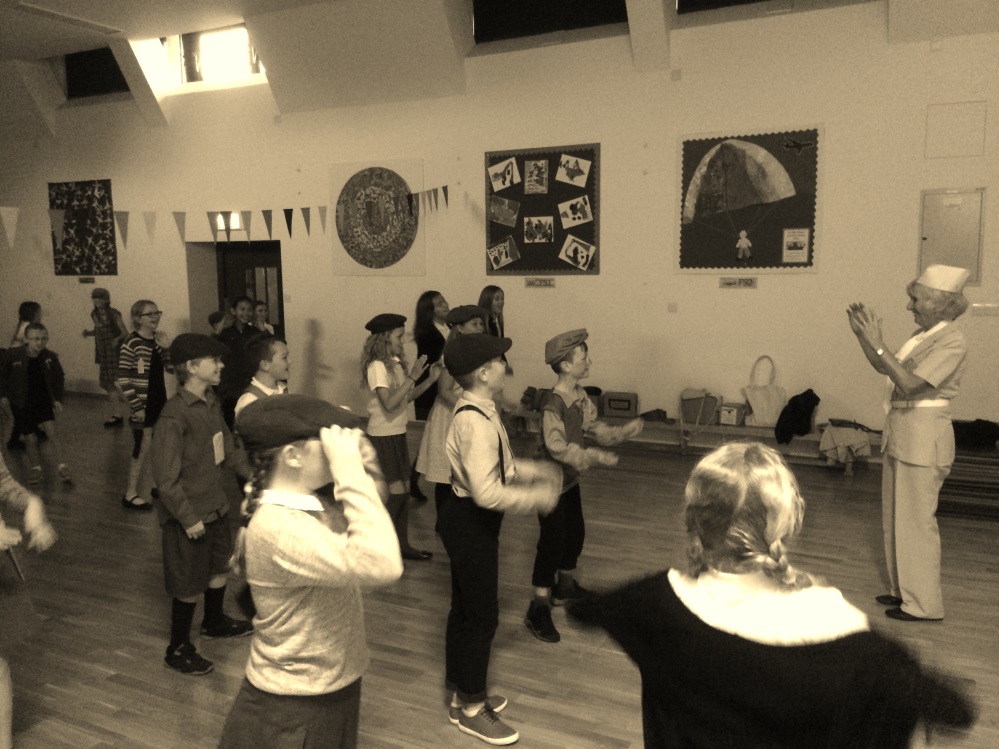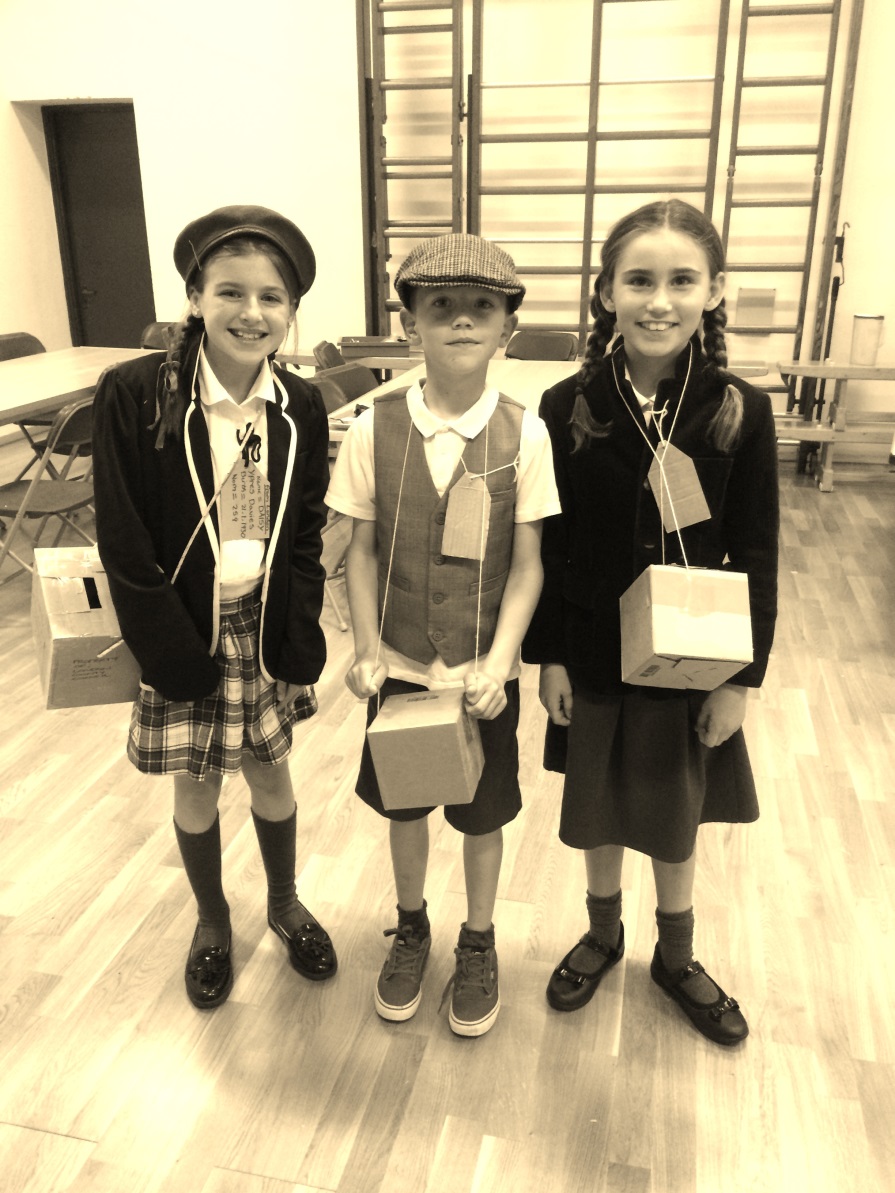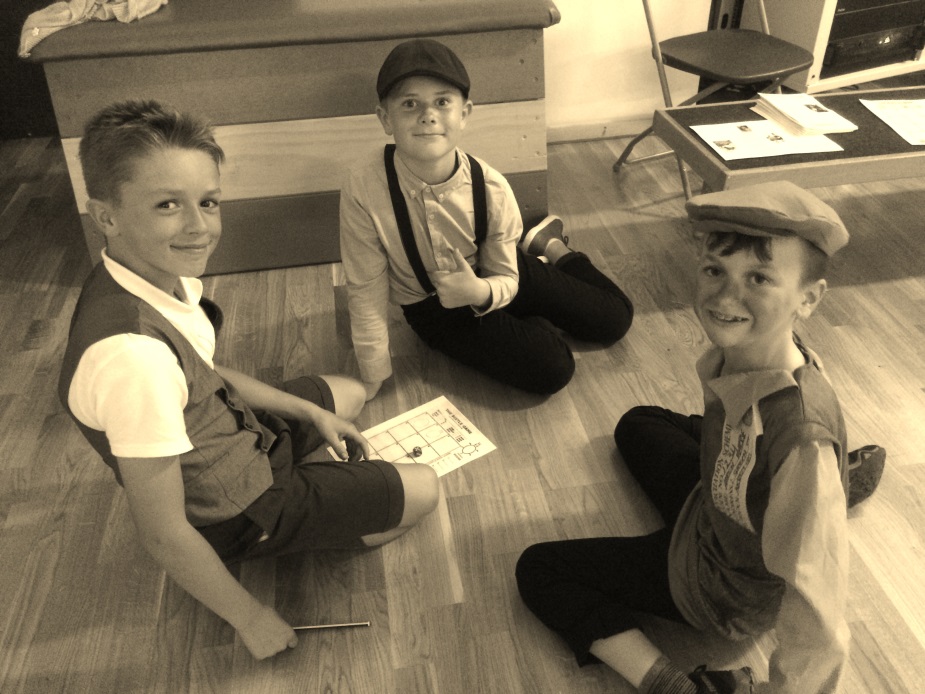 On Friday 9th March, 30 boys from Years 3 to 6 took part in an Inter-School Football tournament at Happy Valley.  Despite not coming away with any silverware, all four of our teams played with excellent determination, with a sporting attitude and good teamwork.  The football at times was excellent and all four teams improved as the tournament progressed.
Well done to all of the boys who took part, all of whom were good ambassadors for the school.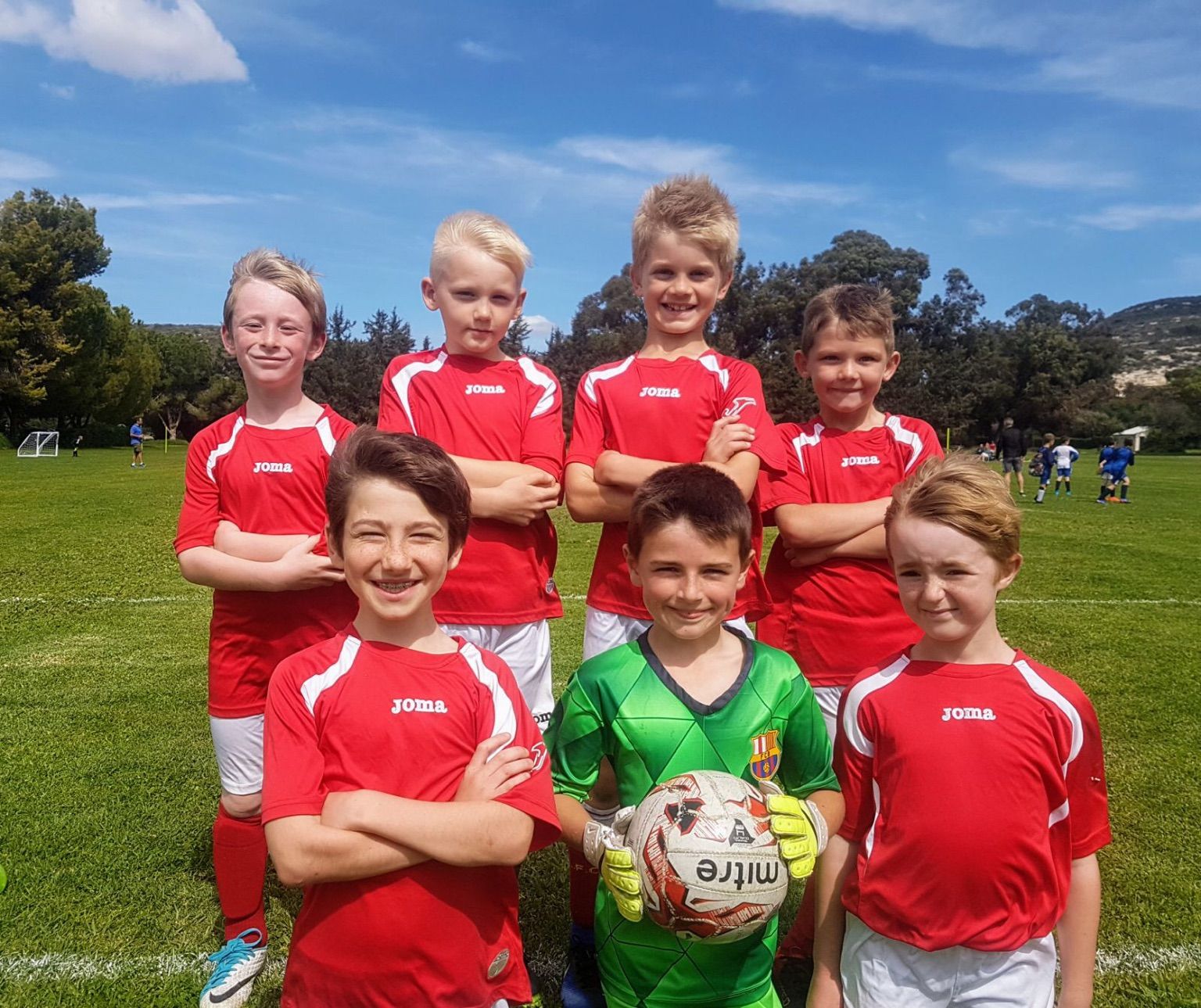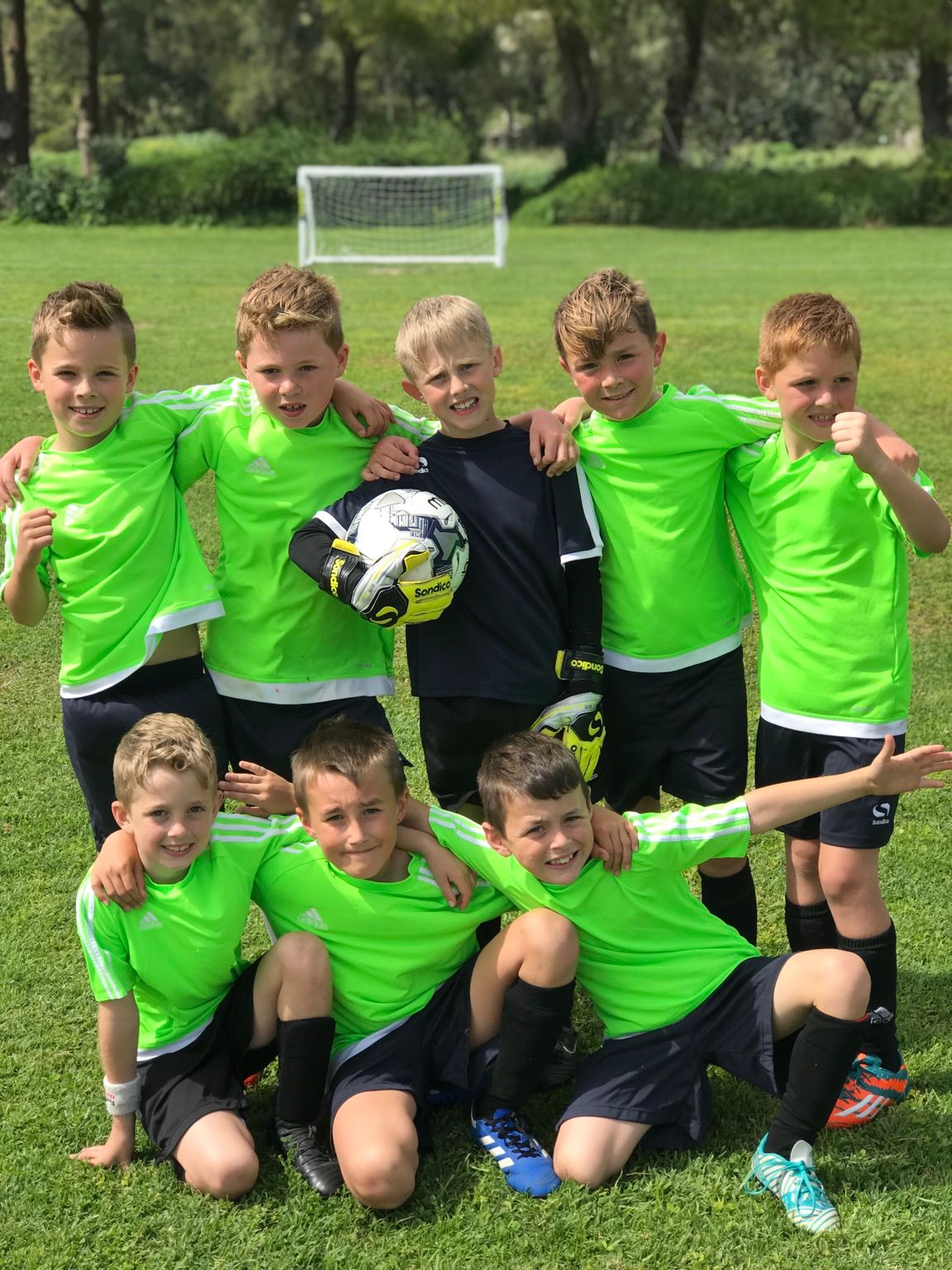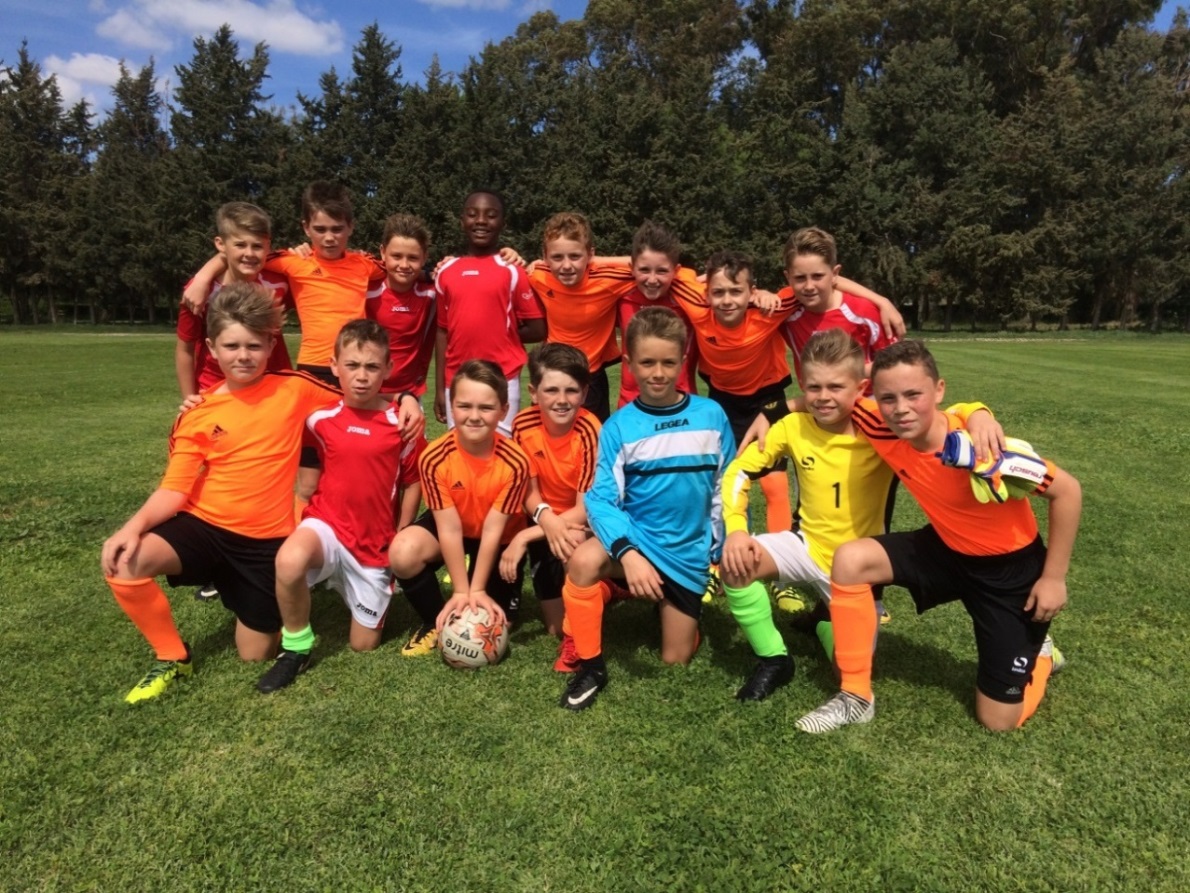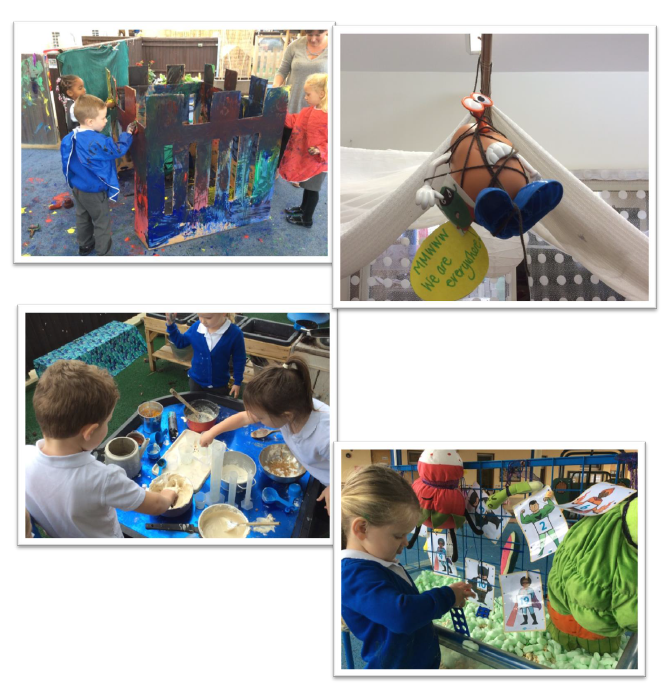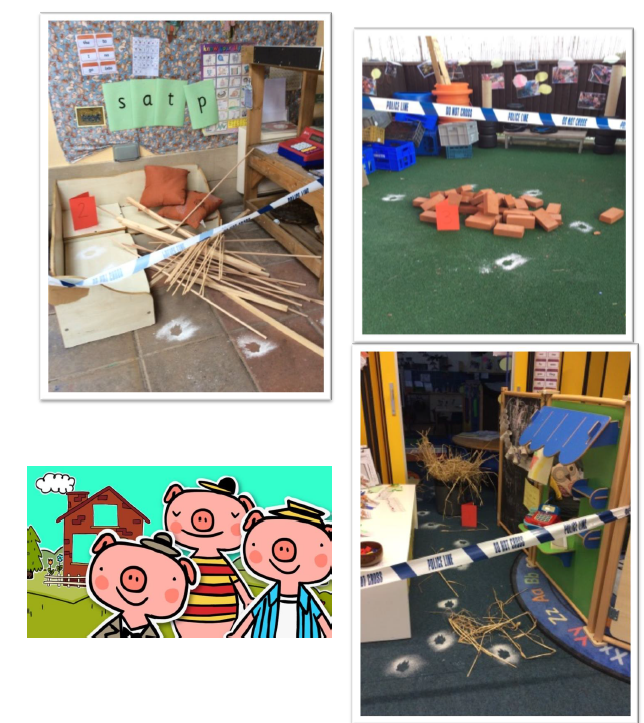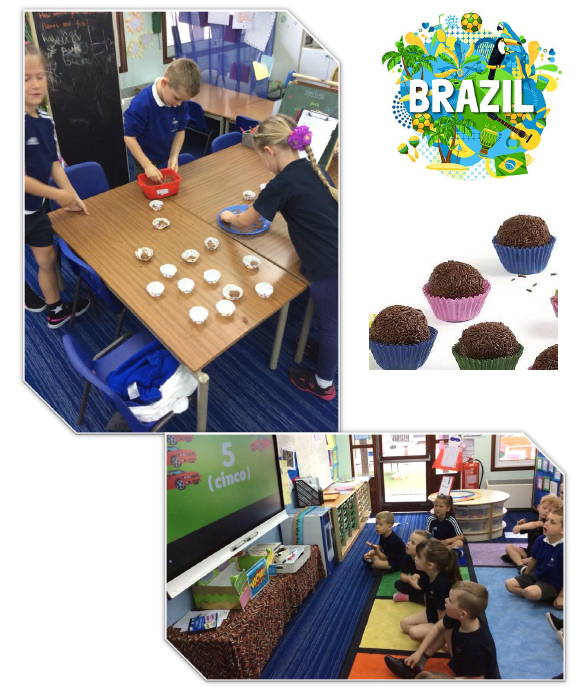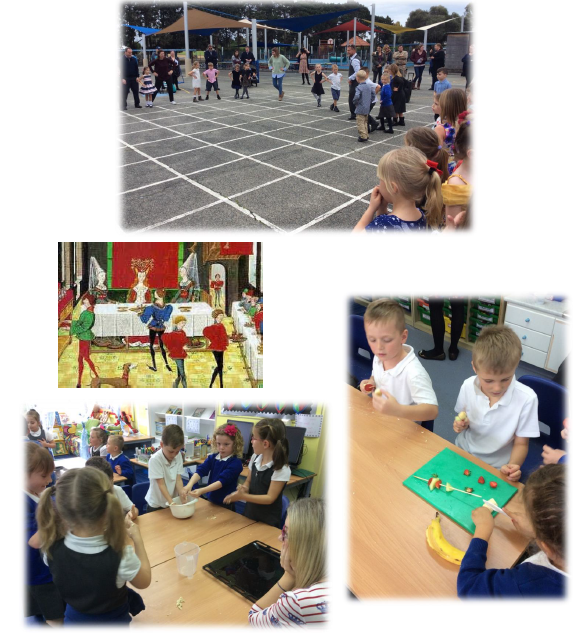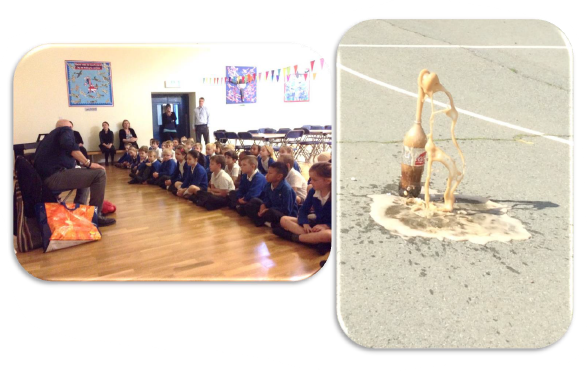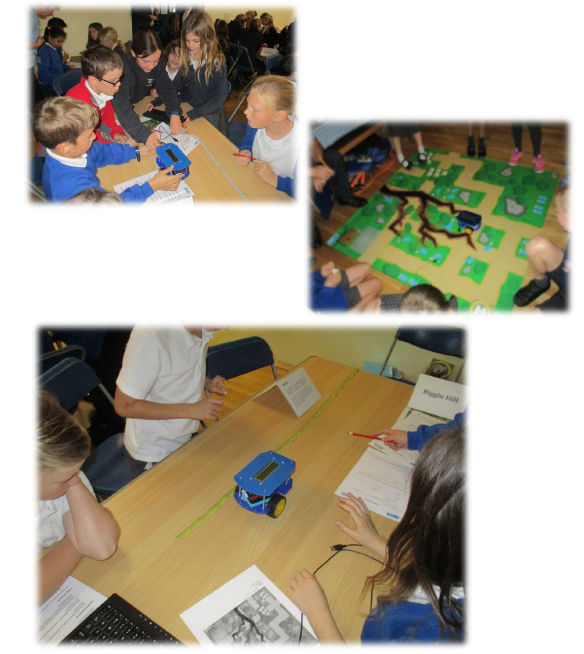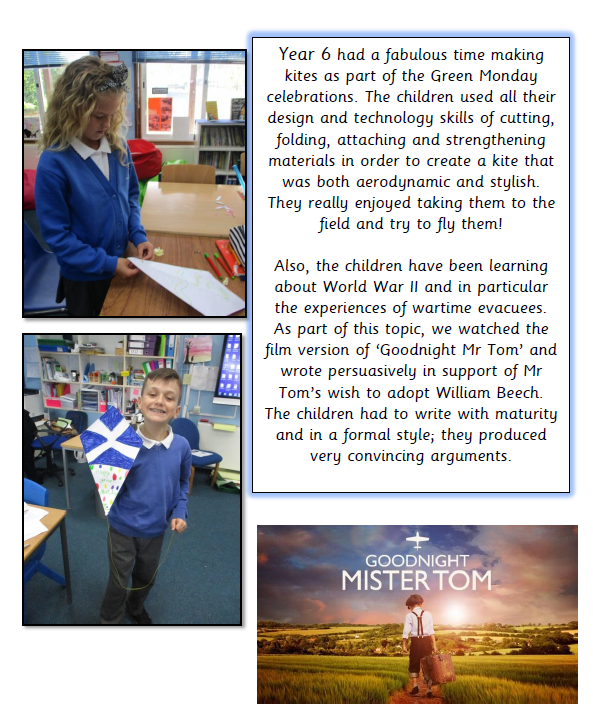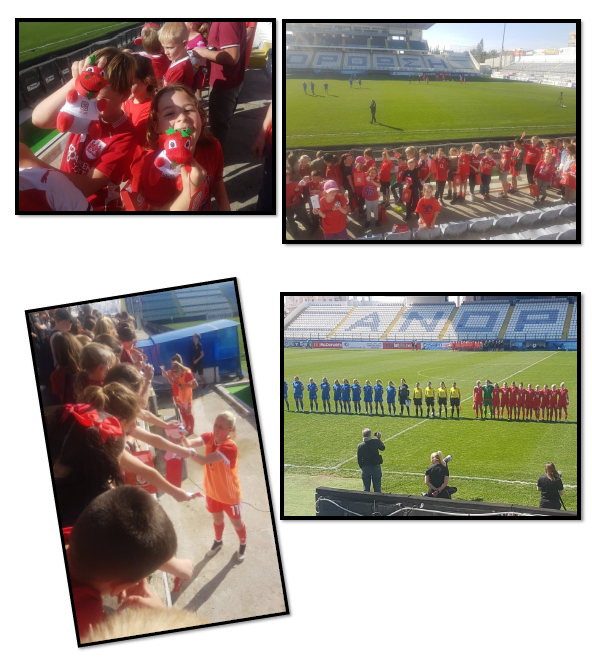 February 2018 News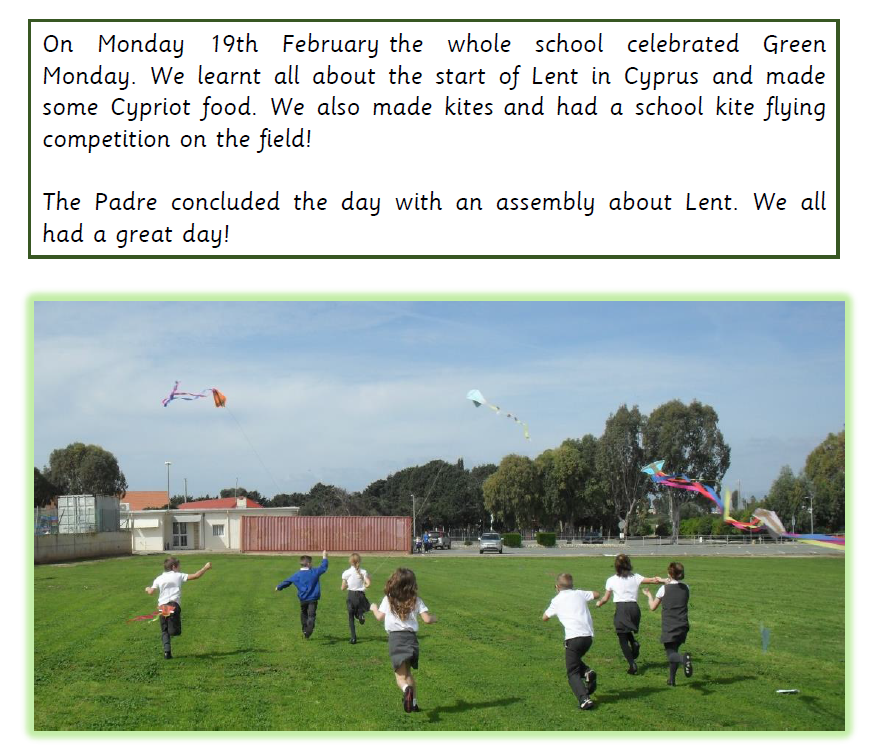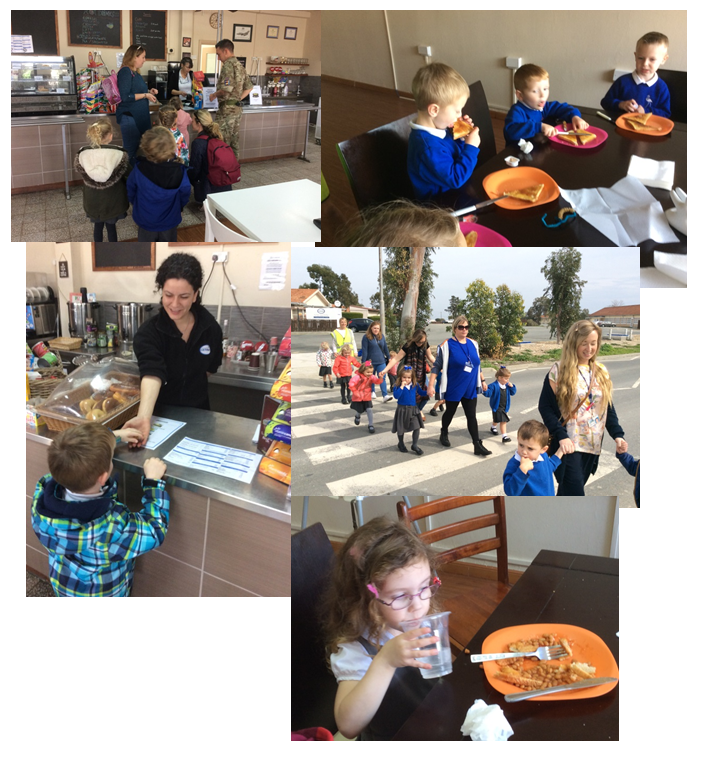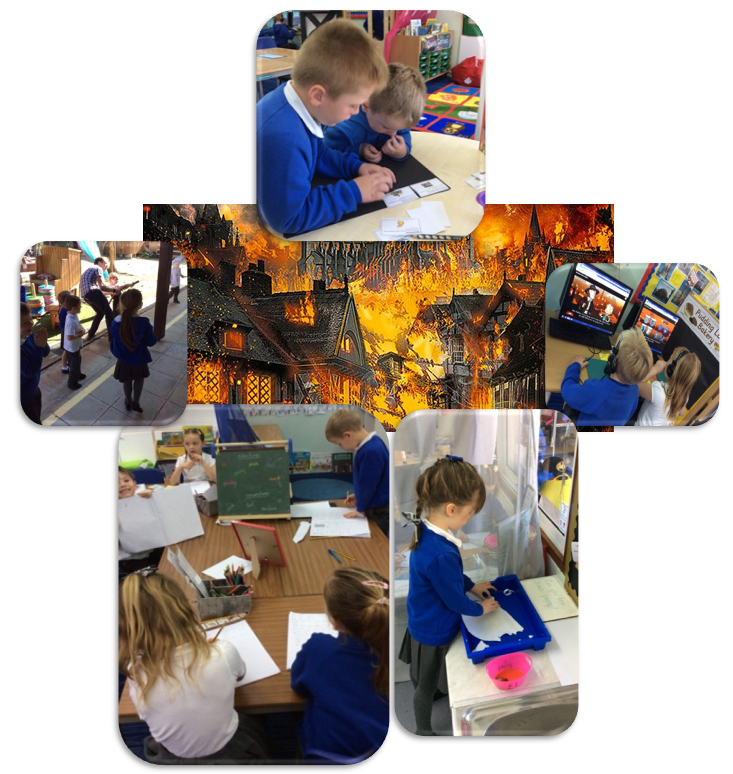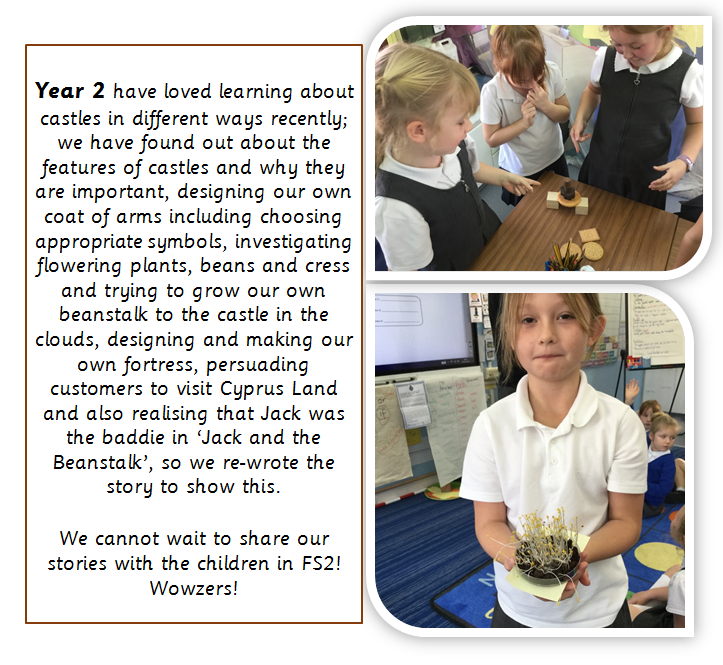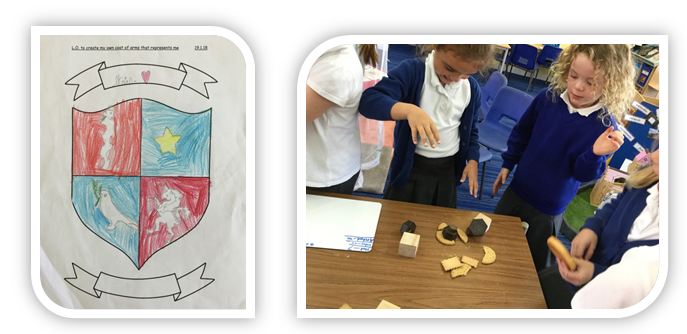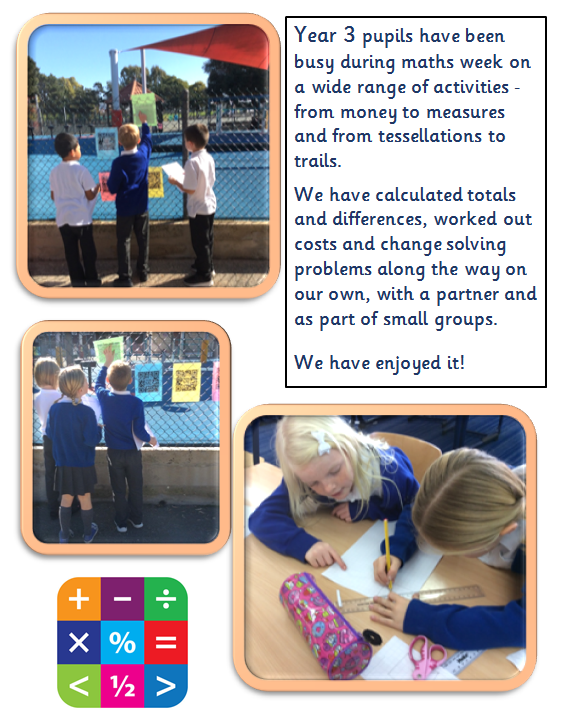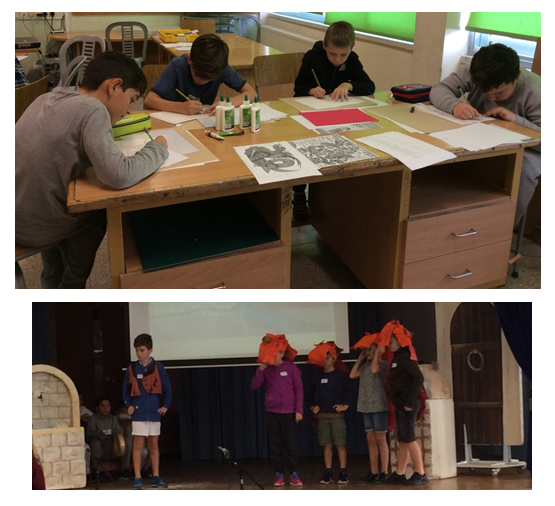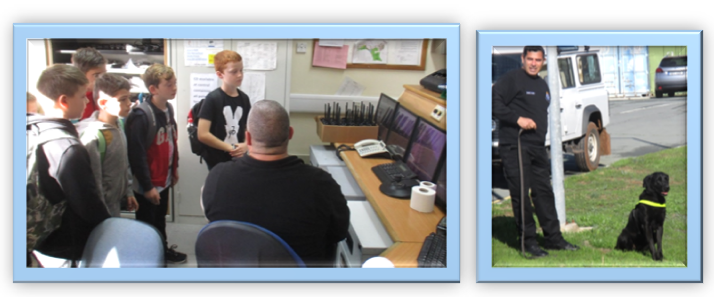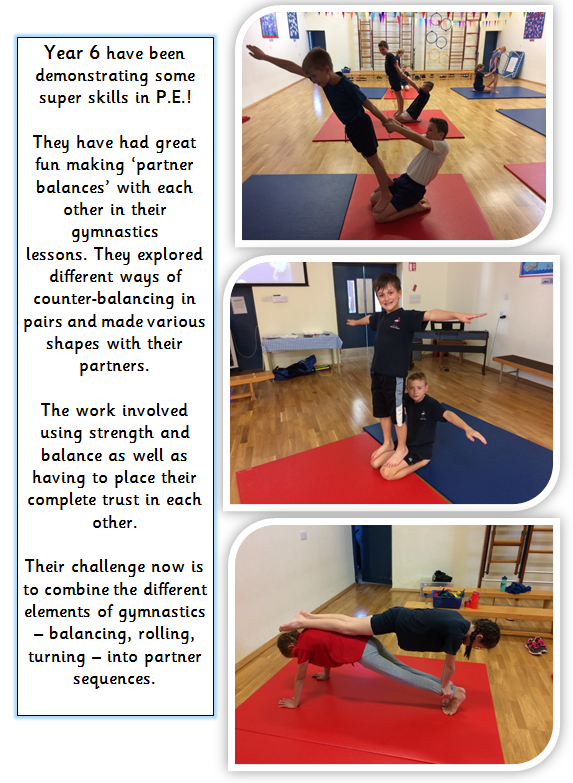 January 2018 News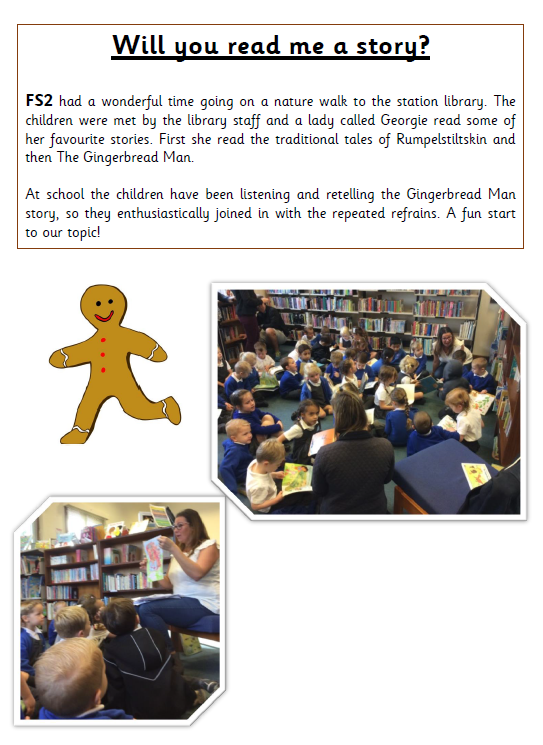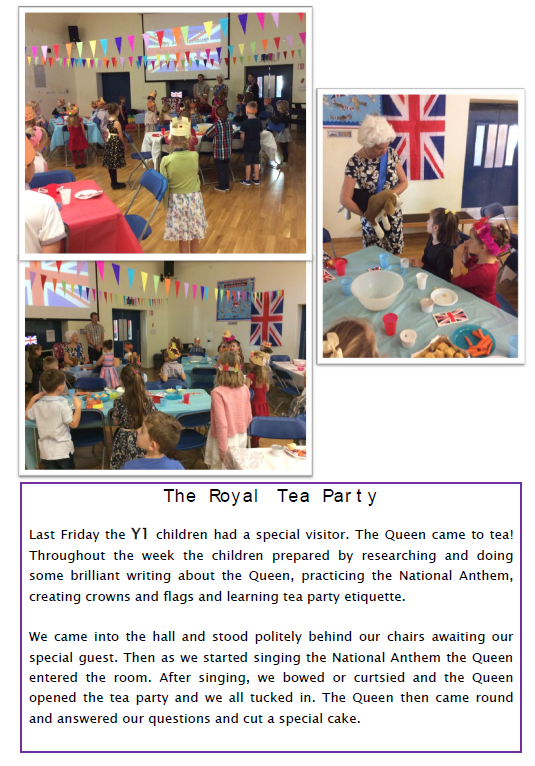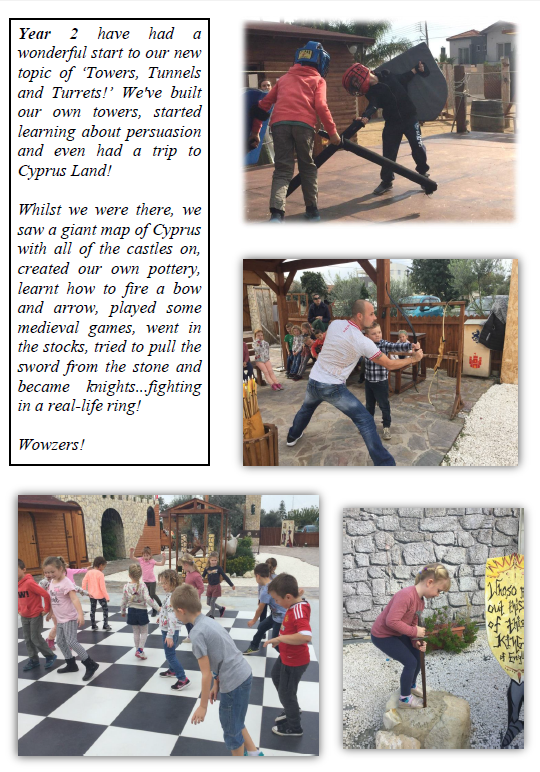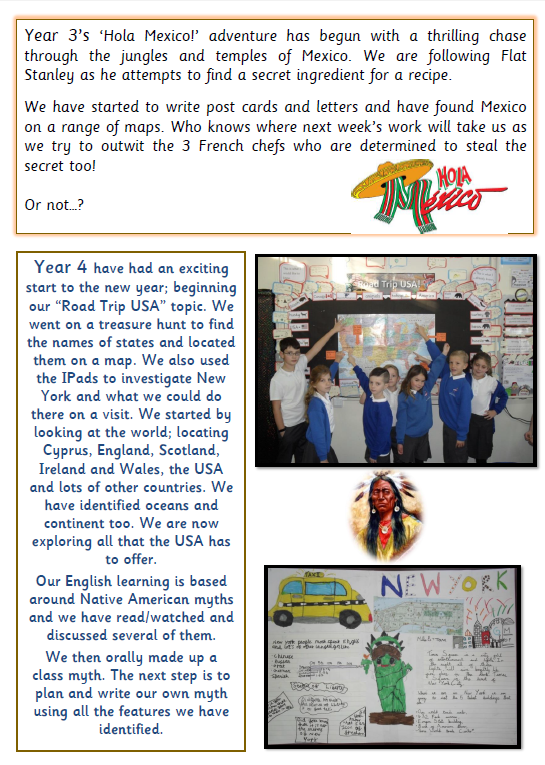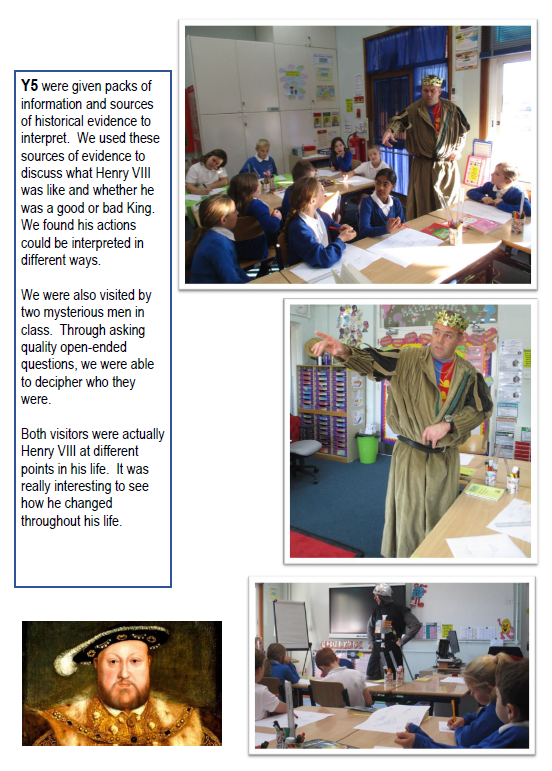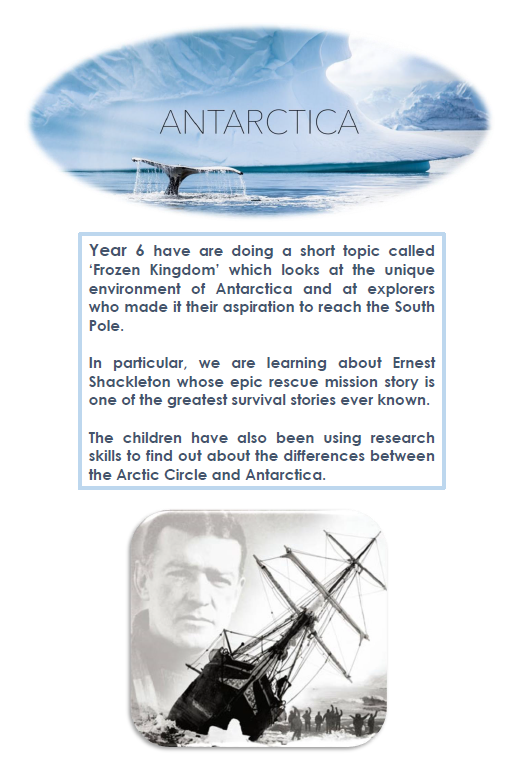 December 2017 News
Santa Arrives at Akrotiri School in a helicopter!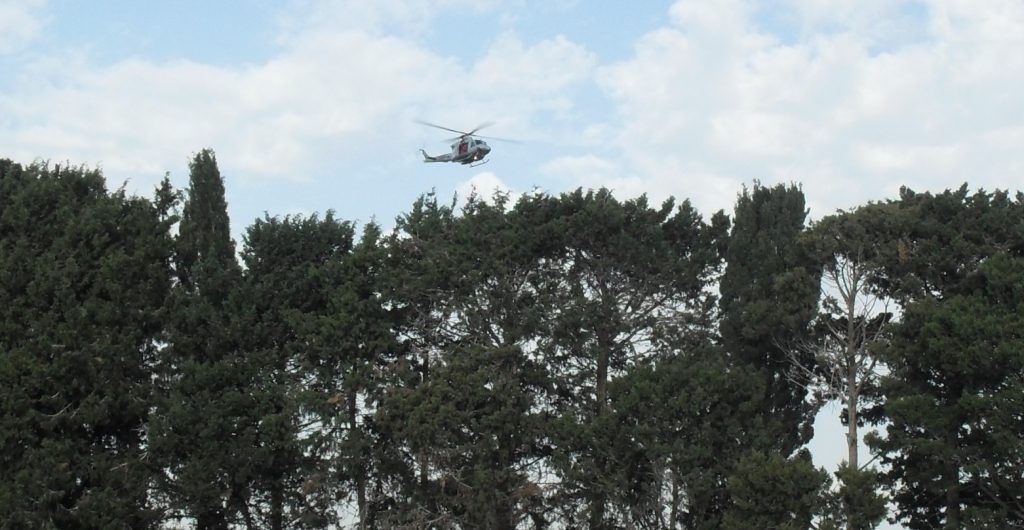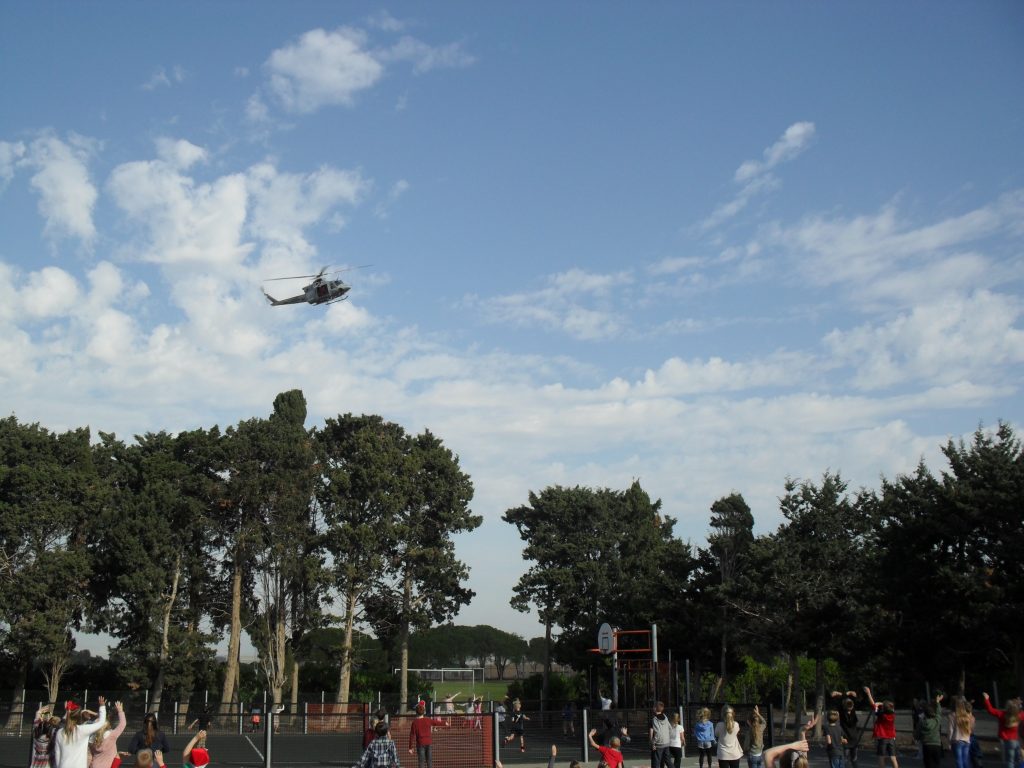 St. Eligius Challenge
On Friday 1st December Year 6 took part in the St. Eligius Challenge at The Mole, alongside a number of teams from different units based at RAF Akrotiri. Prior to this, Year 6 had been tasked with the job of designing and making 'egg holders' and 'egg retrievers' to be used by the teams as part of their own vehicle designs. On the day, each Year 6 child was assigned to a team and cheered them on as they raced their vehicles along an obstacle course and sailed them around The Mole ready to launch their eggs at the final targets. The Year 6s then had the nail-biting task of unwrapping their eggs and checking if they were still unbroken – 15 out of 18 eggs were still whole! At the end of the event everyone was presented with a medal by the Station Commander. This was a great opportunity for our Year 6s to design for a purpose and contribute to a really important community event.
We were delighted to be asked to participate in such an exciting event and we look forward to taking part again next year!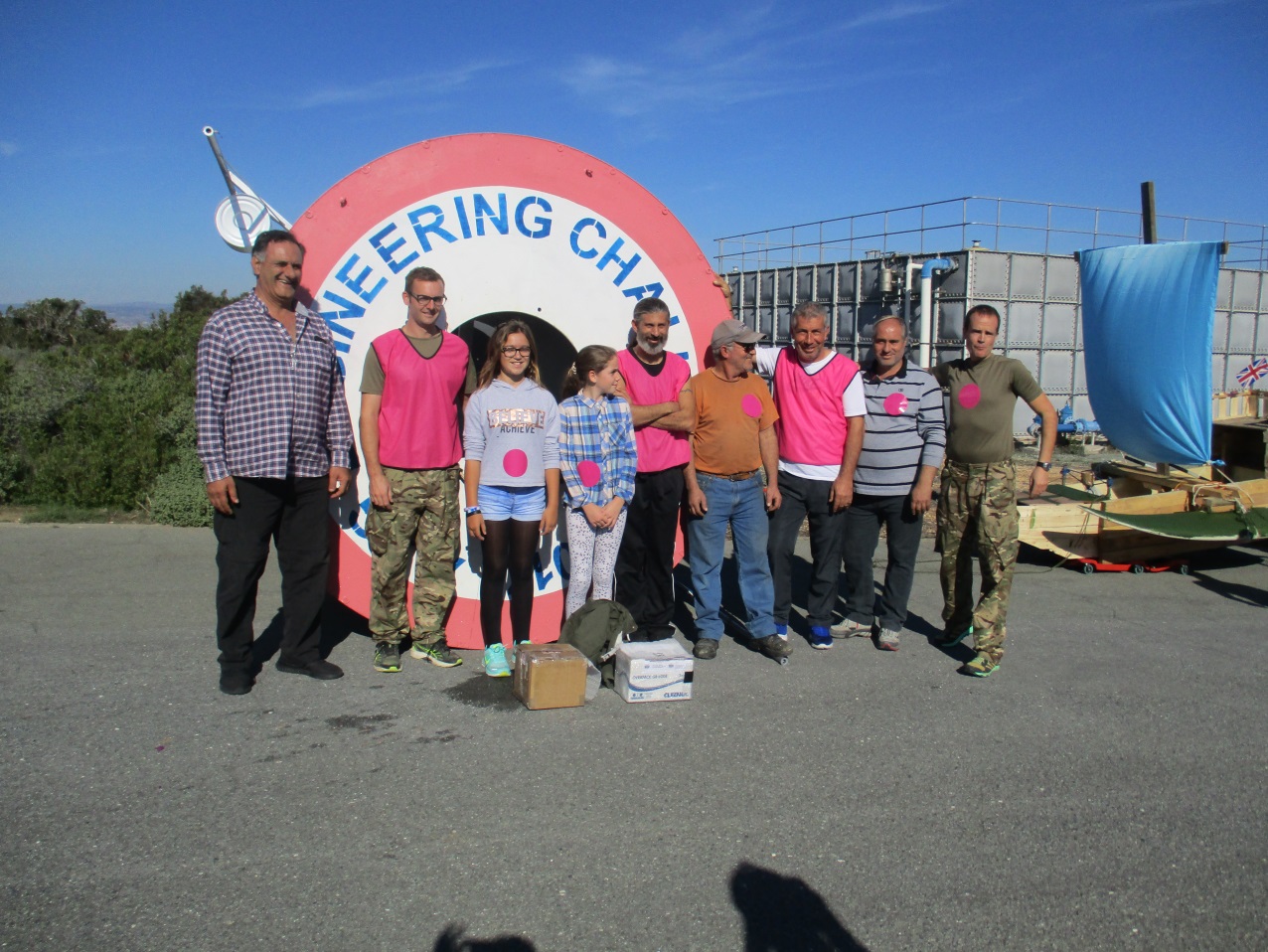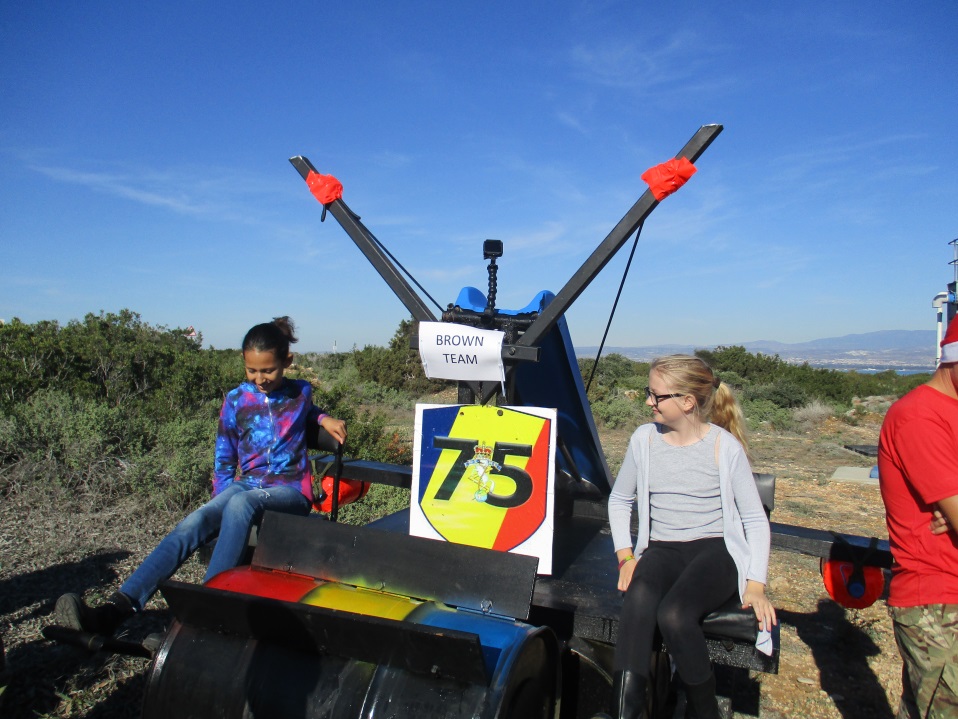 CHRISTMAS TREE
Our children were so excited decorating the Christmas tree in the school's foyer.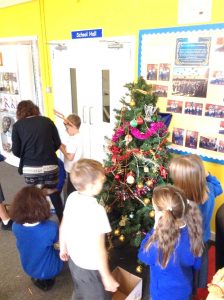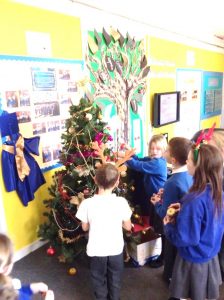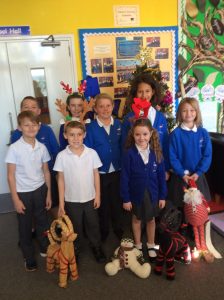 What an amazingly, multi-talented bunch of children we have in FS1.  Not only did they decorate a sleigh for Santa all by themselves and make the most mouth wateringly delicious mince pies in the world, they also performed an ear splittingly, word perfect rendition of 'We're Going On a Baby Hunt', whilst wearing uniquely gorgeous hand crafted crowns. We are all very, very proud of them and their huge talents.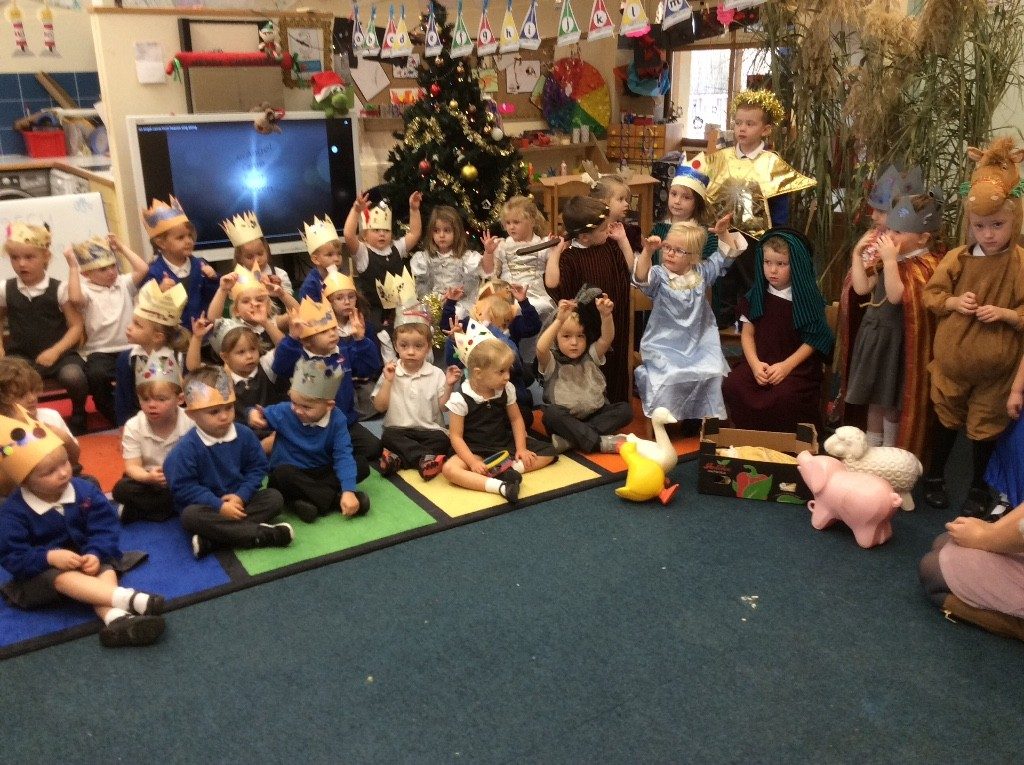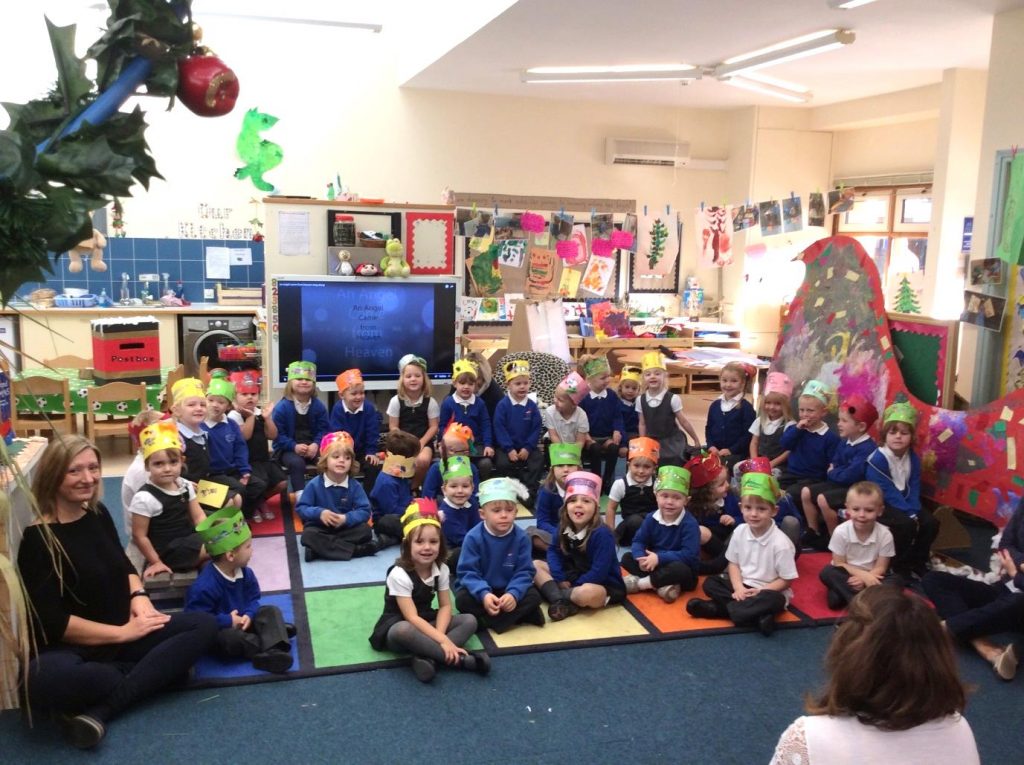 It's a Baby!
FS2 class have had a wonderful time performing our Christmas Nativity. The children were fantastic! They sang and danced with big smiley faces and our mums and dads enjoyed watching them. Thank you to our wonderful teaching team for putting it all together.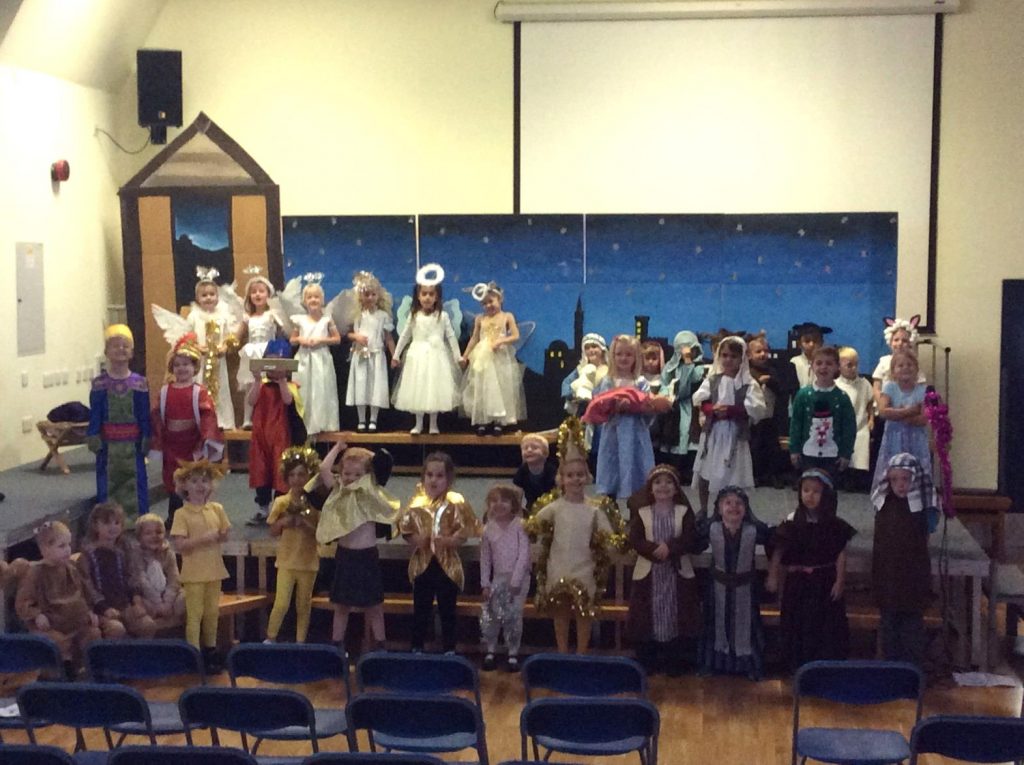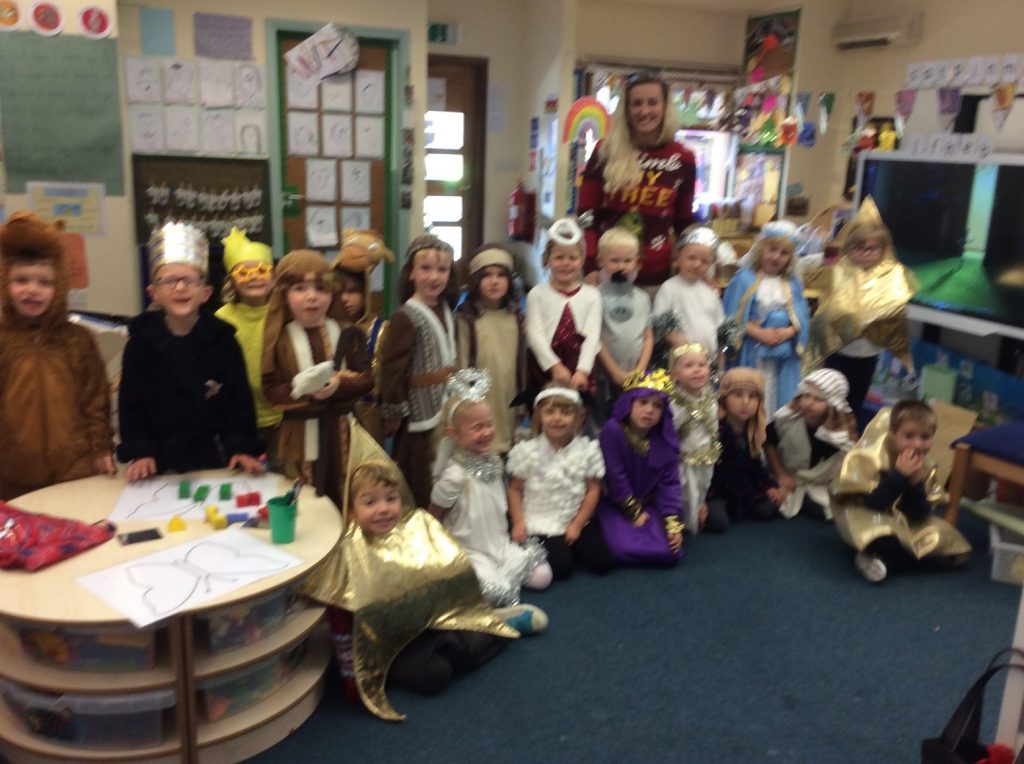 Year 1 produced a fantastic couple of nativity shows this week. We were so proud of all the children for their hard work and for overcoming their fears of going on stage!
The children sang their hearts out and danced their socks off. They all deserve a very well earned break.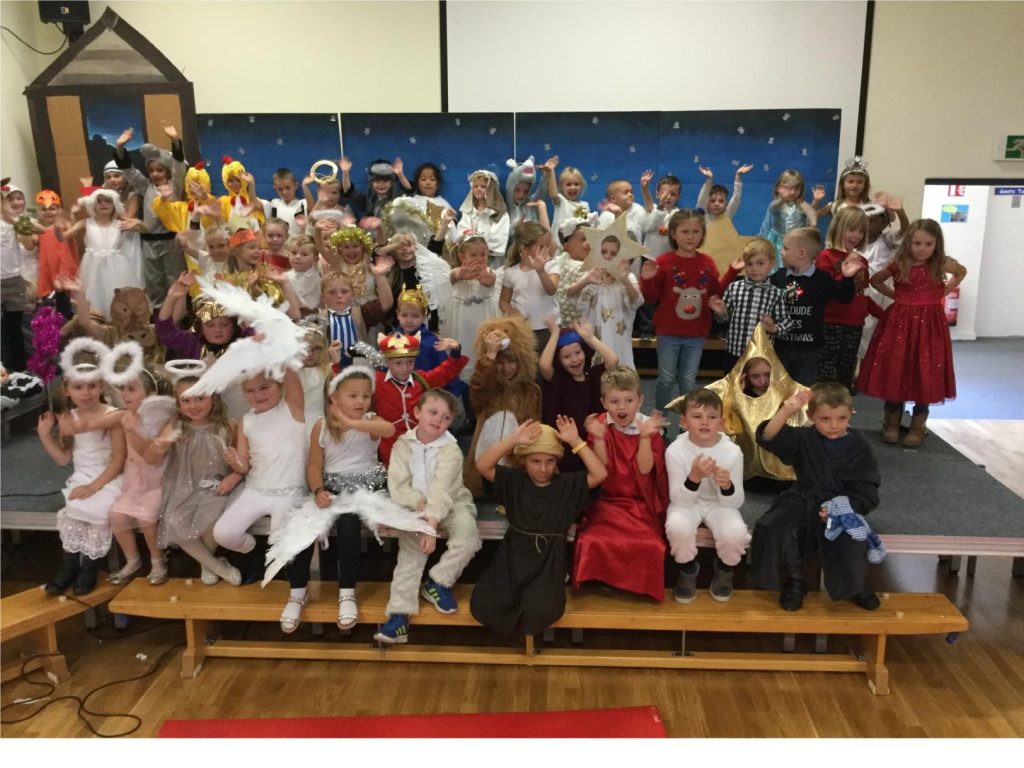 Wowzers!   What a Bright Night Year 2 have experienced over the last few days performing their Christmas Shows – we are so proud of them all!  Here are some reactions:
"That was brilliant!"  Mr McCool
"The children were amazing!"   Mrs Hinds
"I was proud of saying my words so loudly!"     Summer
"I loved being a sheep!"   Tom
"It was a super play!"         Emily
"I enjoyed being on the stage!"          Zach
"I was proud that I didn't forget my lines, even though I was nervous!"     Lottie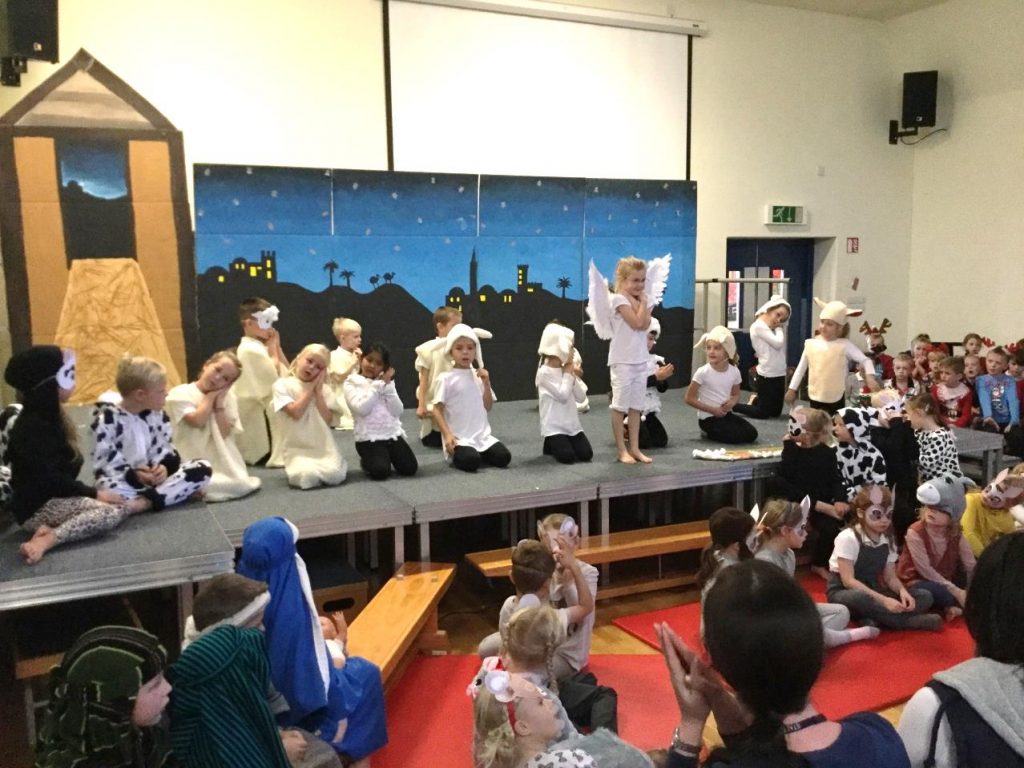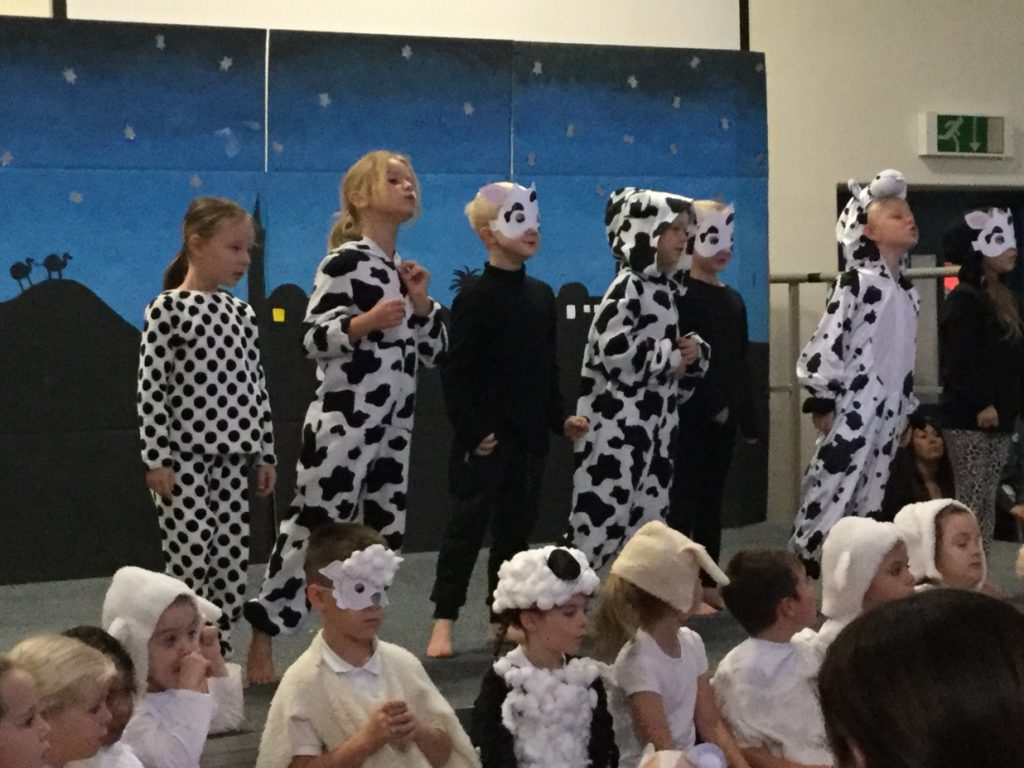 Year 3 and 4 performed their Christmas production 'Cheer up Santa' to a packed Chaplaincy Centre on Thursday. Pupils acted, sang and danced their way through a thought provoking, heart-warming tale of the true meaning of Christmas. Thank you to all the staff for preparing the pupils so well, playing the music and managing the sound, to parents and carers for providing such colourful costumes and to the Chaplaincy Centre for the use of the facilities.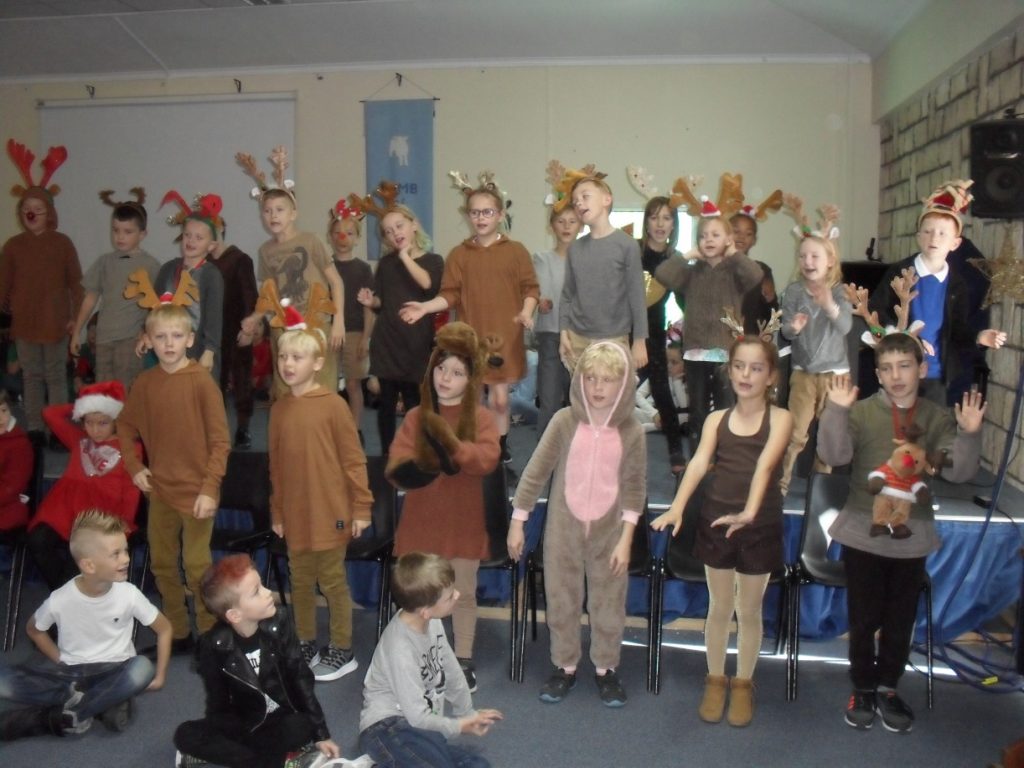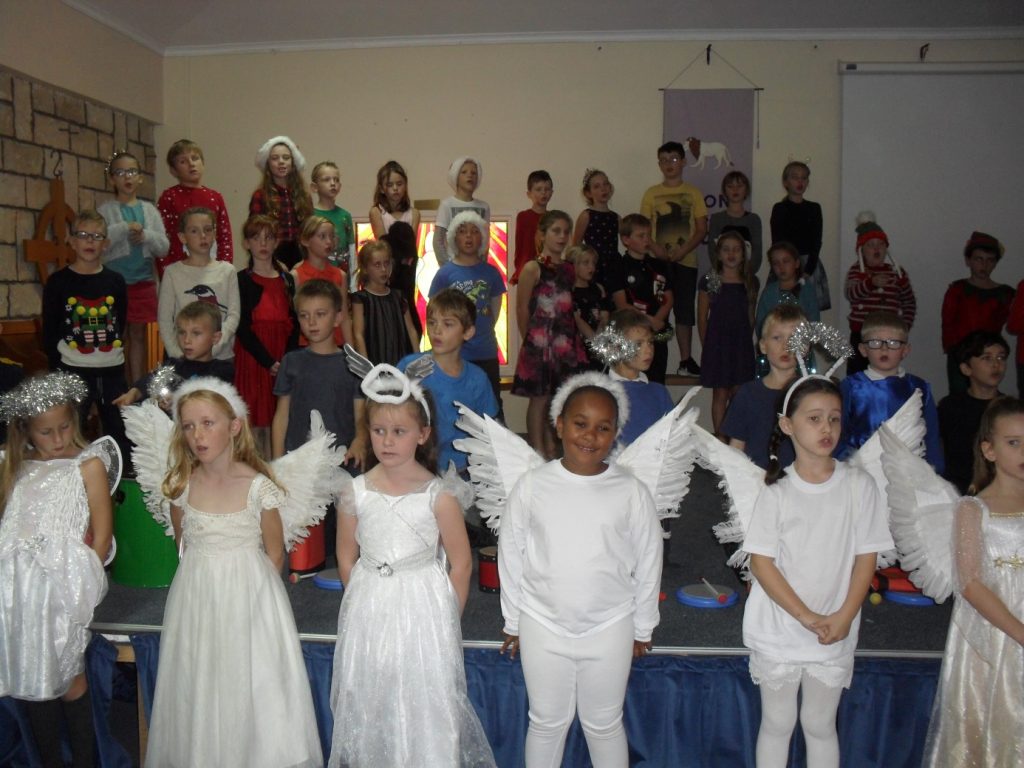 Years 5 and 6 have been busy rehearsing for their Christmas Performance at the Chaplaincy Centre this week. We have been working on our use of clear pronunciation in poetry, singing expressively and developing a strong stage presence.
We hope you enjoyed the performance on Friday and it made you feel as Christmassy as the rest of us!  We are all very proud of the pupils for their hard work.  
Merry Christmas from the Year 5/6 team!

Simulated Road Traffic Accident
Year 4, 5 and 6 had a great time watching the emergency teams perform a simulated car accident rescue during Road Safety week. We went over to the field and saw the car 'accident' in action. We all asked lots of questions and learnt a lot about it.
We watched as the emergency team came to help. It was noisy as the police sirens and fire engine lights and horns were booming!
Their 'suspect' ran over a person and was suspected drunk. They put him in the police car and focused carefully on the guy that was really injured.   They realised he needed to quickly be transported by helicopter to hospital and was put on a stretcher to get to the helicopter safely without getting even more hurt.
Even though everyone knew it was a pretend accident it looked so real and all the emergency people got involved like it was a real accident and took it very seriously. Throughout the whole accident people explained what was going on and why.
Thank you very much to the people who performed this act for us!
We are all very grateful and learnt a lot.
 Ffion – Year 6


November 2017 News
Our School Poppy!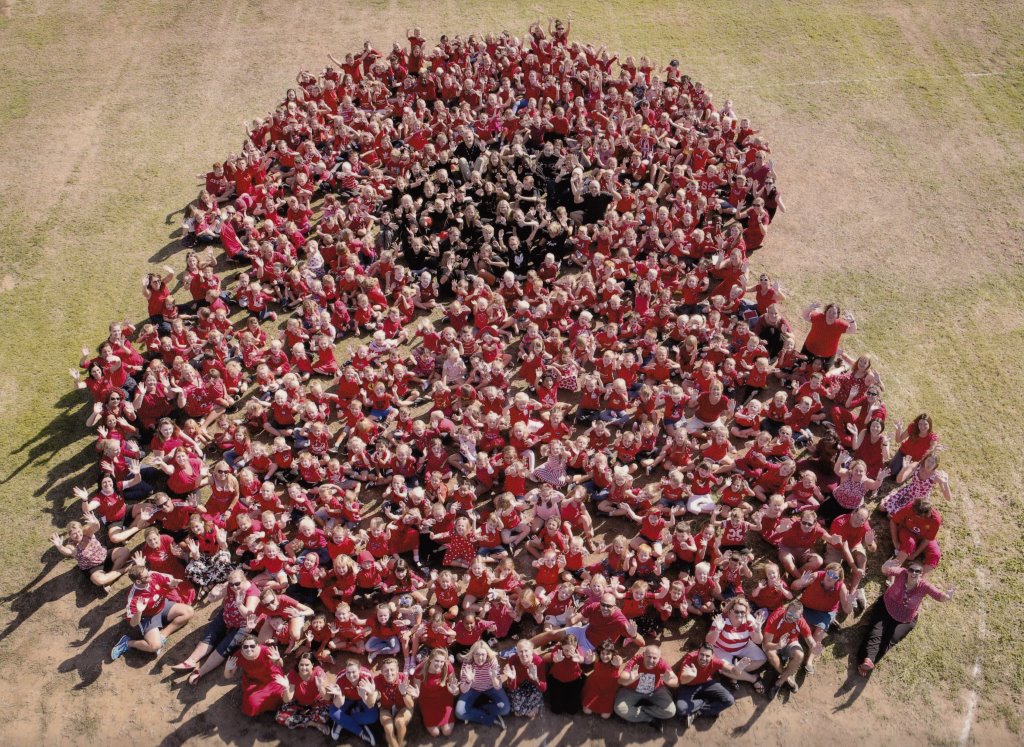 For Remembrance Day the whole school created a poppy made up of all the staff and children of Akrotiri School.
Our Proud CBF Commendation!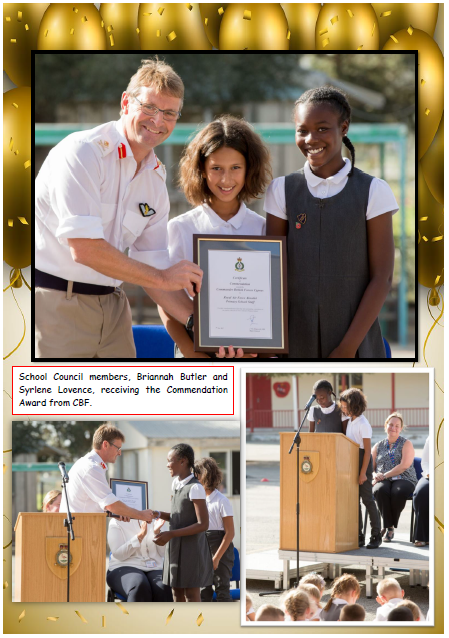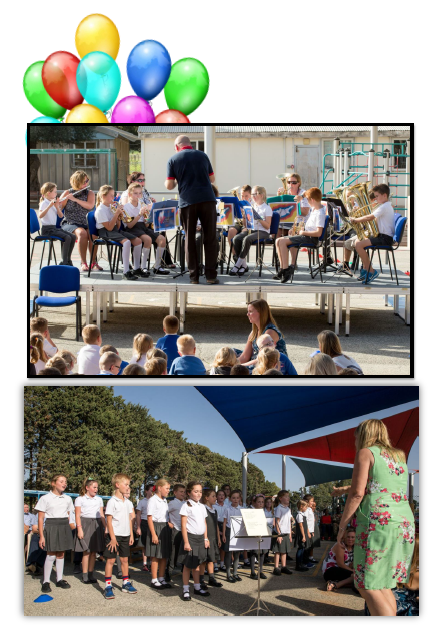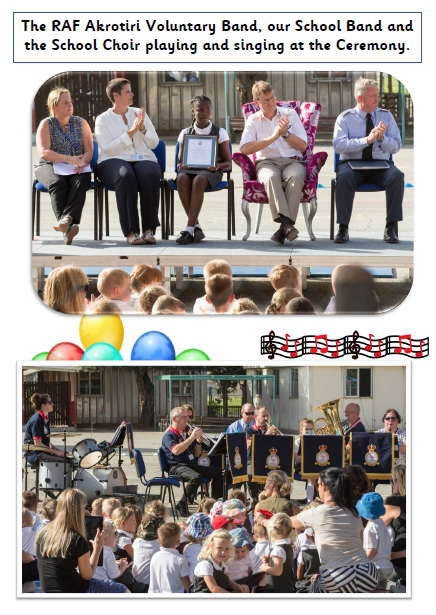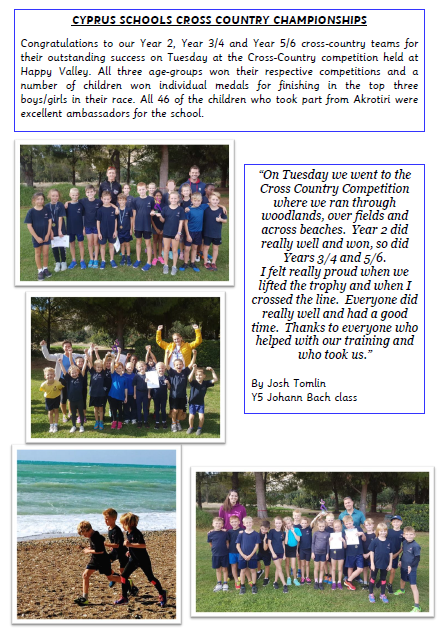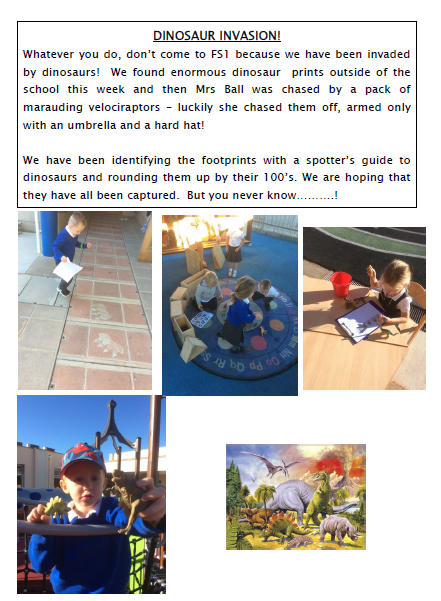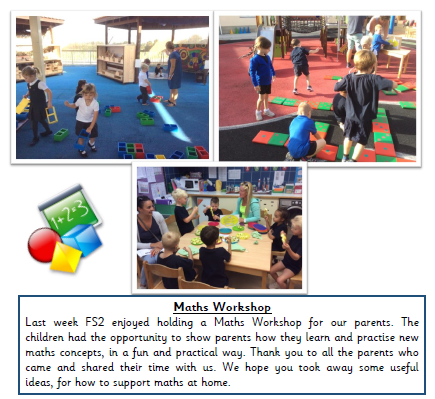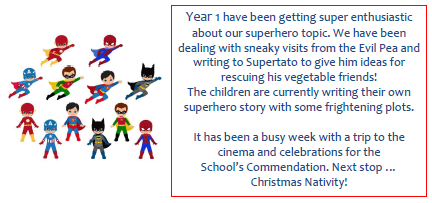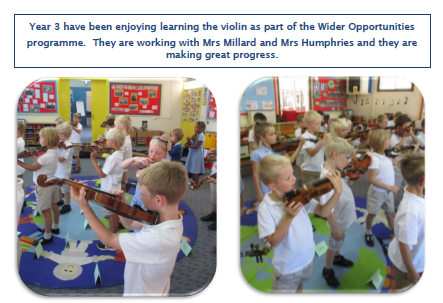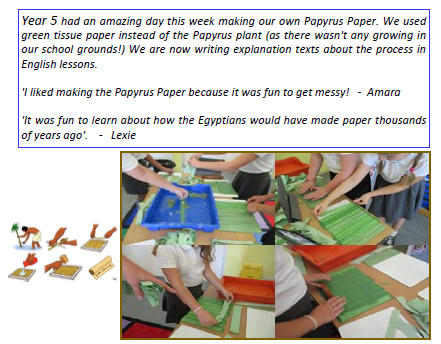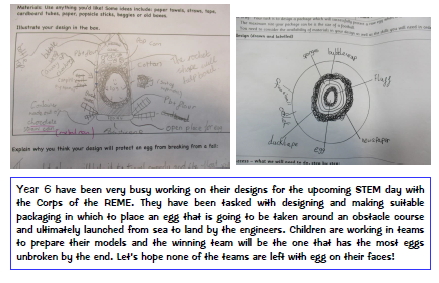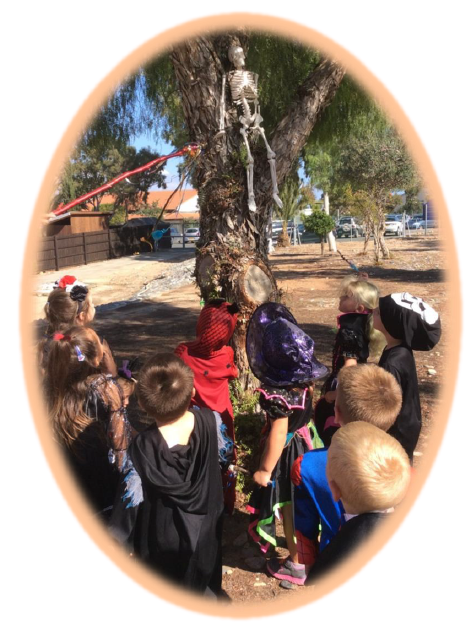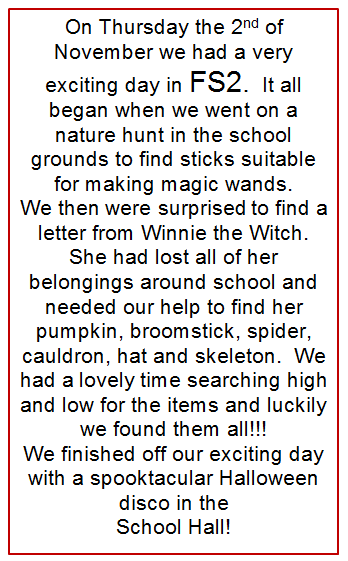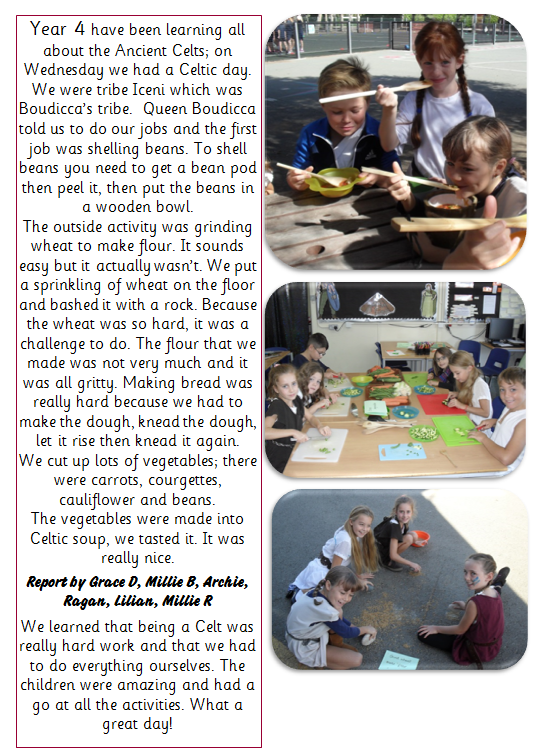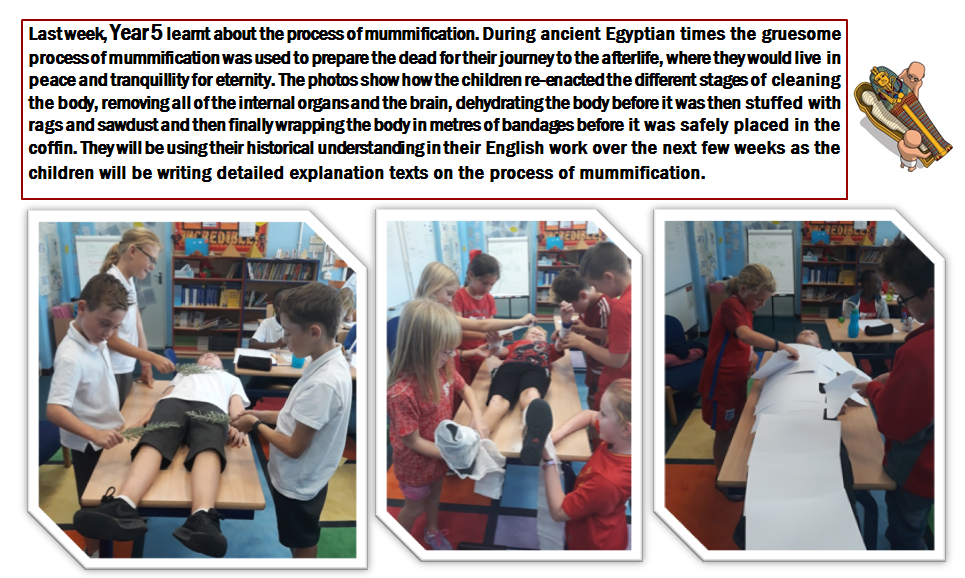 October 2017 News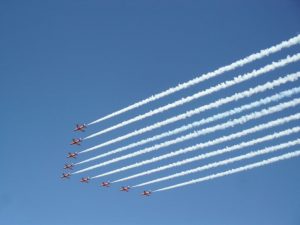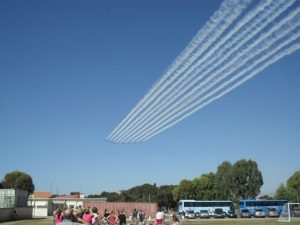 The whole school waved goodbye to the Red Arrows today.
We were treated to a very special flypast and Red Arrow pilots visiting us in
assembly where we asked lots of questions and learned all about their life and flying skills.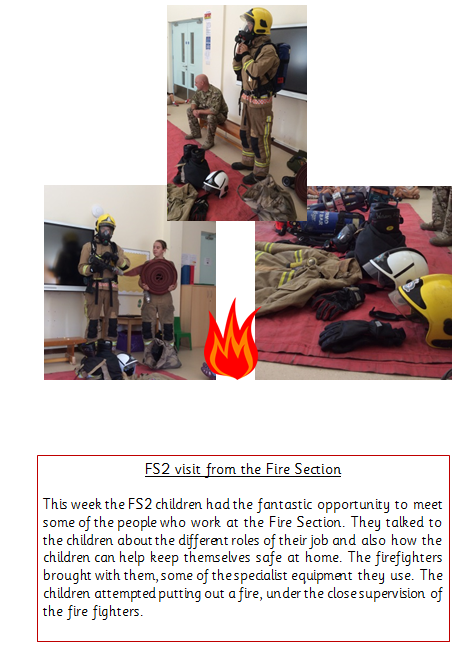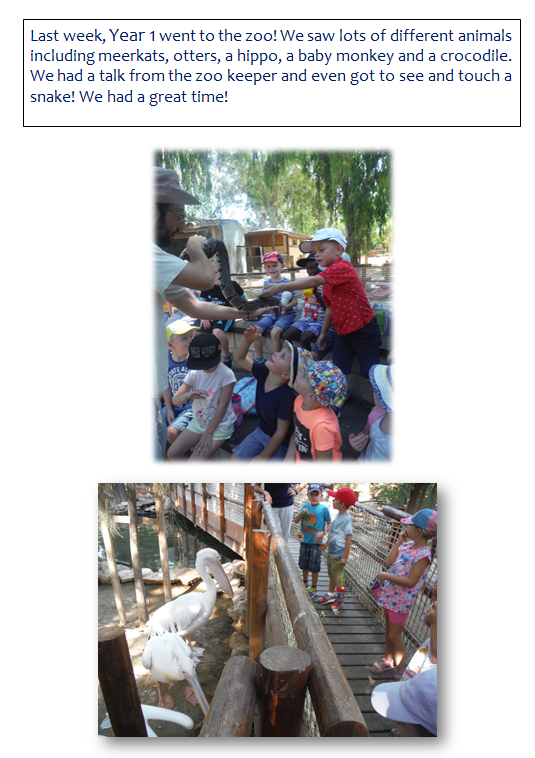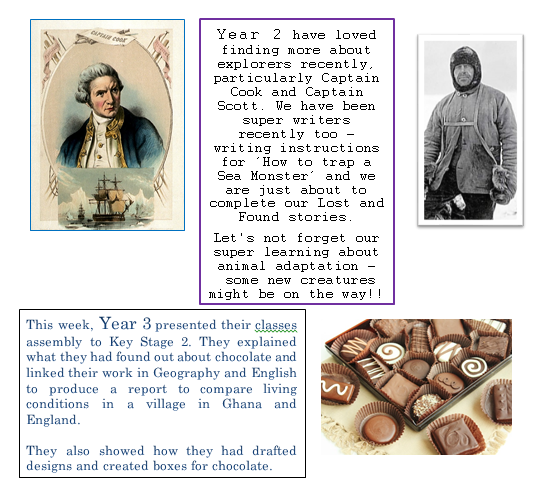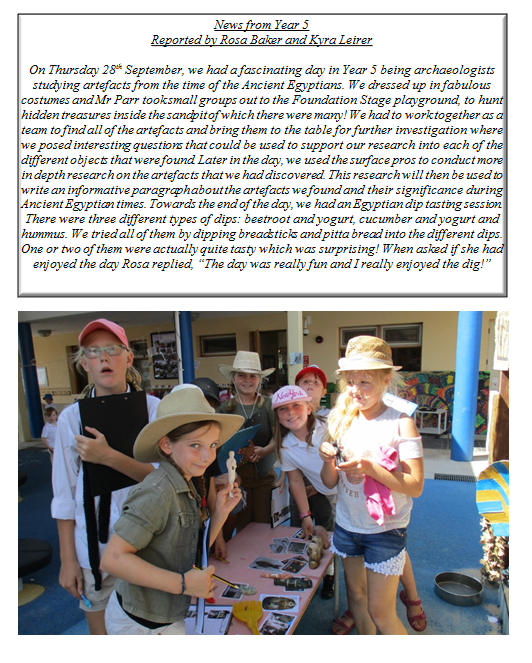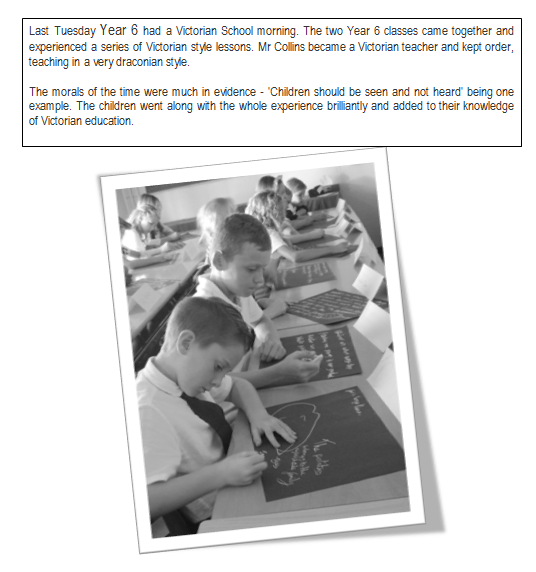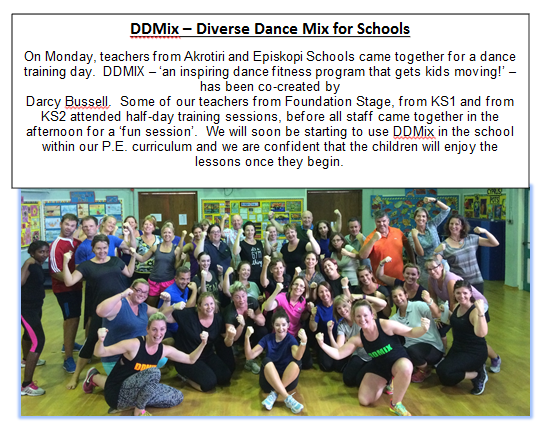 September 2017 News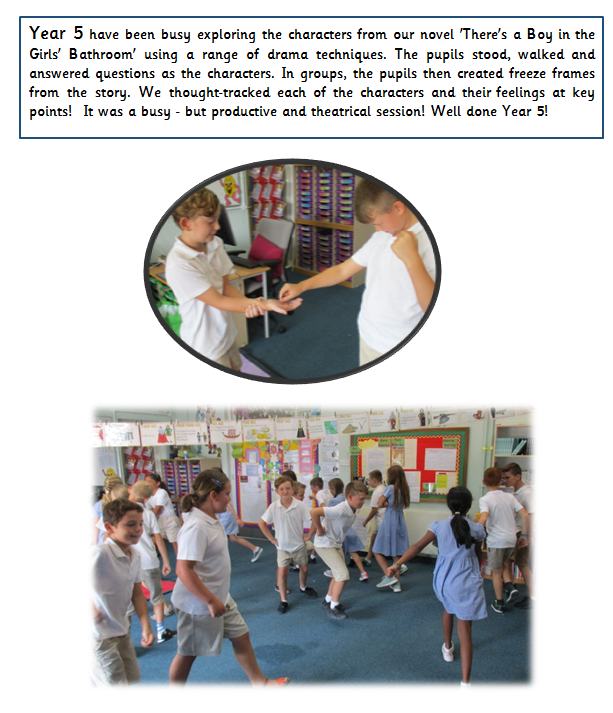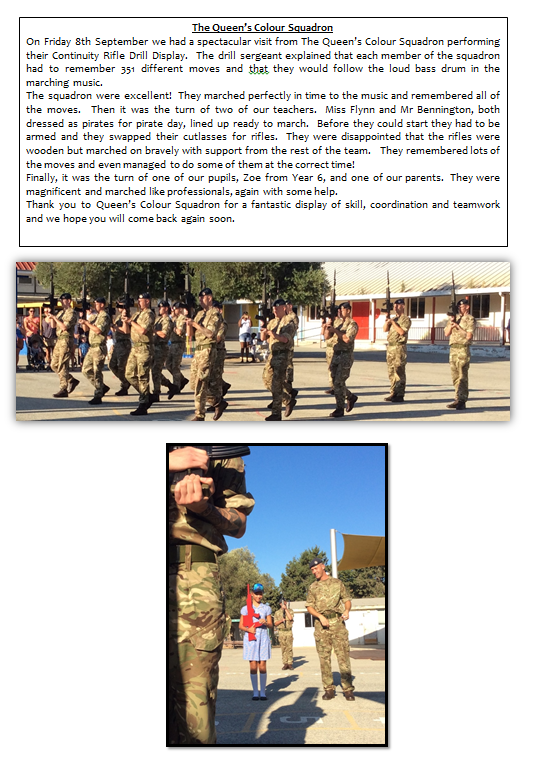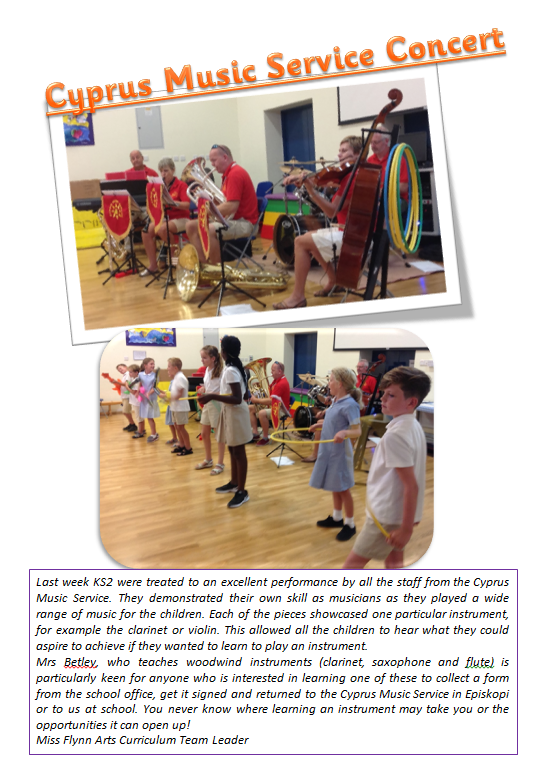 July 2017 News
Big Arts Week Highlights
FS2 Mrs Brett learning how to play djembe drums with Mrs Betley from CMS.

 
Year 3 with their art work.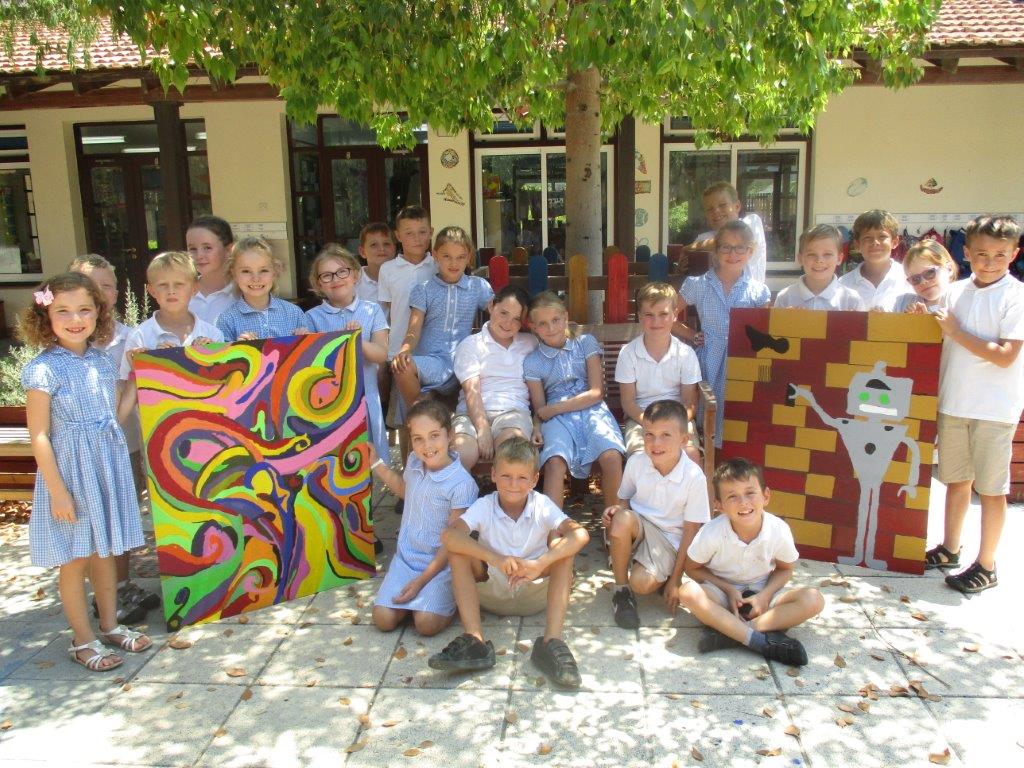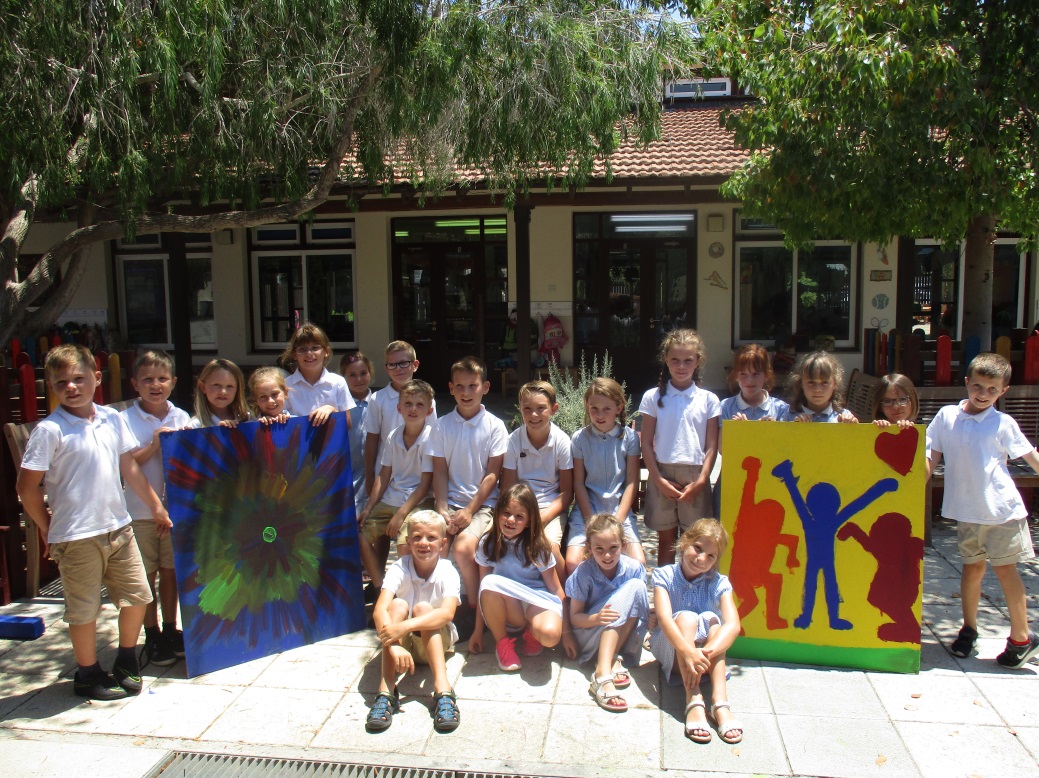 Year 4 Ms Keoghan's class taking part in drama activities.

Other July  News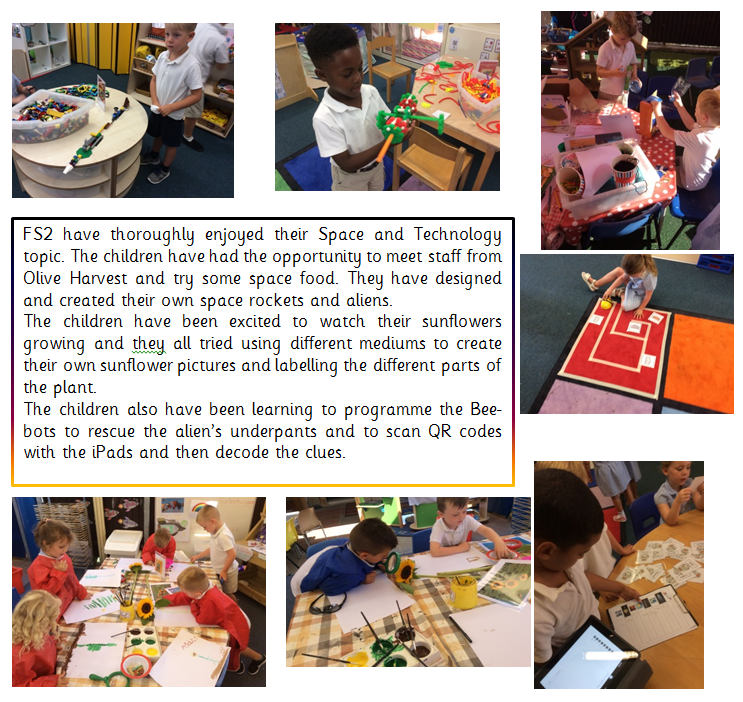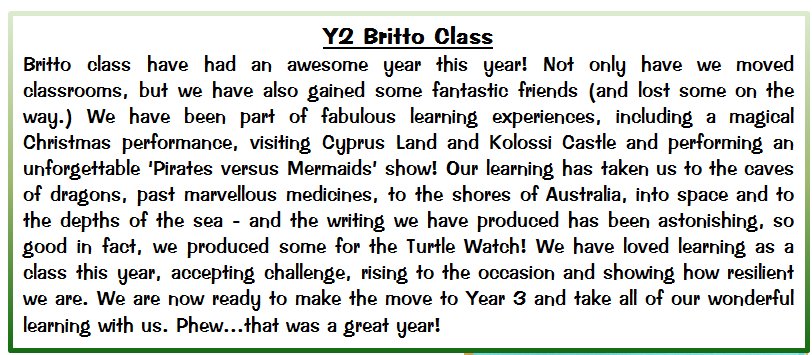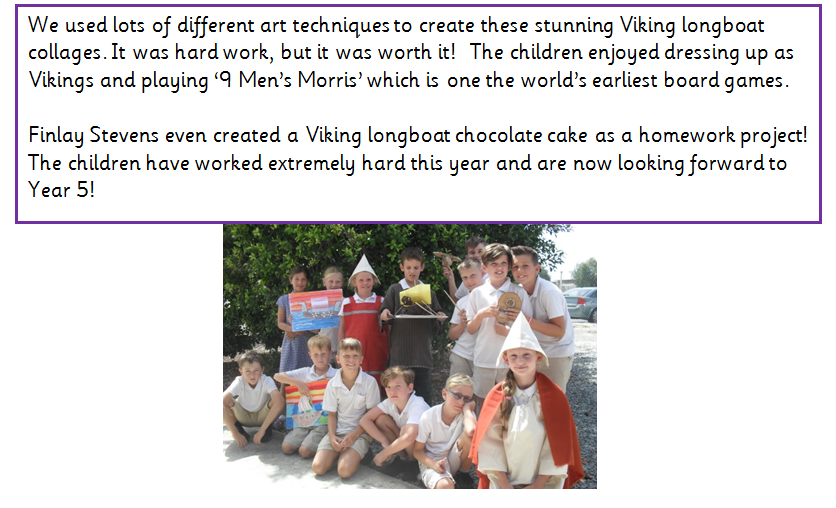 June 2017 News
This week, Year 6 children have been on a residential trip in Paphos and they stayed at Droushia Heights hotel.
It was a fantastic trip overall.
The children were a credit to themselves and to the school.
They took part in a range of adventurous activities, led by an experienced team from Zephyros Adventure Sports.

'On the first day we did water sports, the first activity my team did was kayaking.  First we had to do a simple kayaking course in case of an emergency, like being swept out to sea in a storm. Then we paddled to a cave and went inside, our instructor told us all about the way the cave was formed and how the roof would soon collapse in on itself!  Then my team did coast-steering, jumping off rocks into the sea, we did a small rock then a medium rock then a large rock (accidently, I belly flopped on the large rock, it hurt) it was extremely fun!  Then we did snorkelling we explored rocks and caves. I found wild life I never knew were in Cyprus such as starfish and parrotfish.   The coolest bit in snorkelling was when we found a sea-urchin shell it was purple, white and a bit sharp!'  Year 6.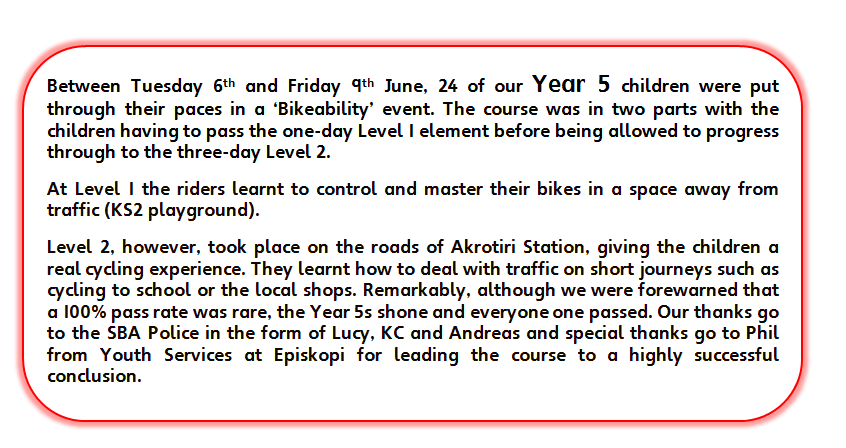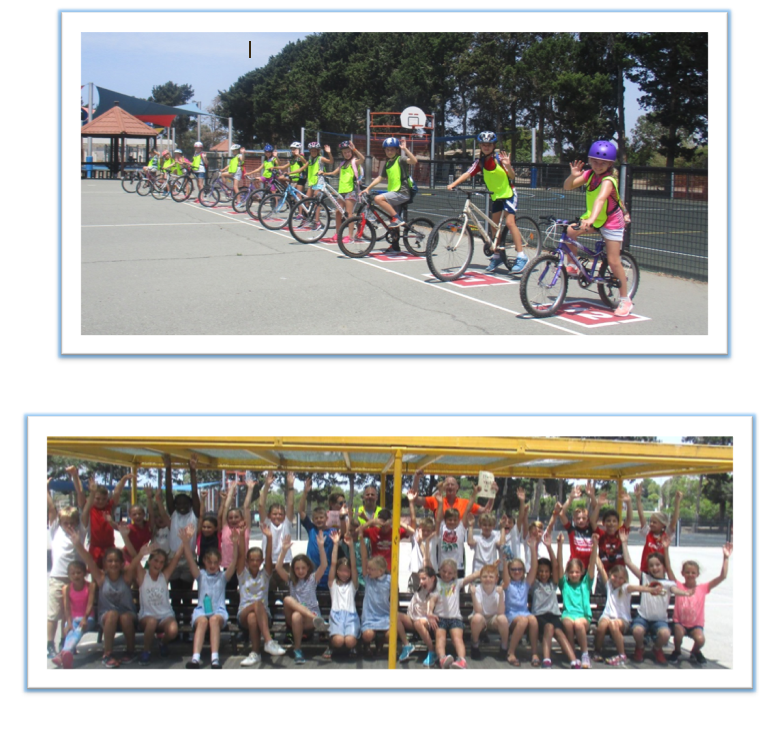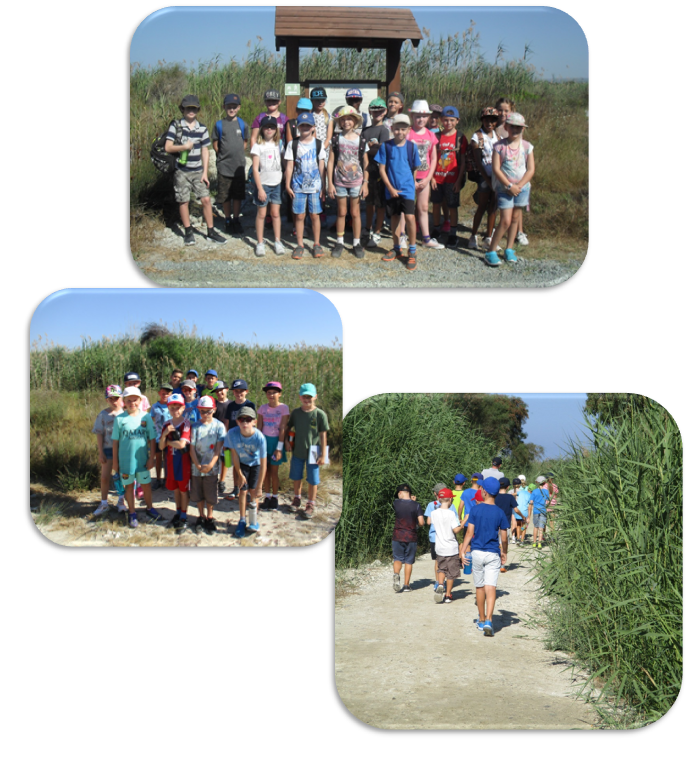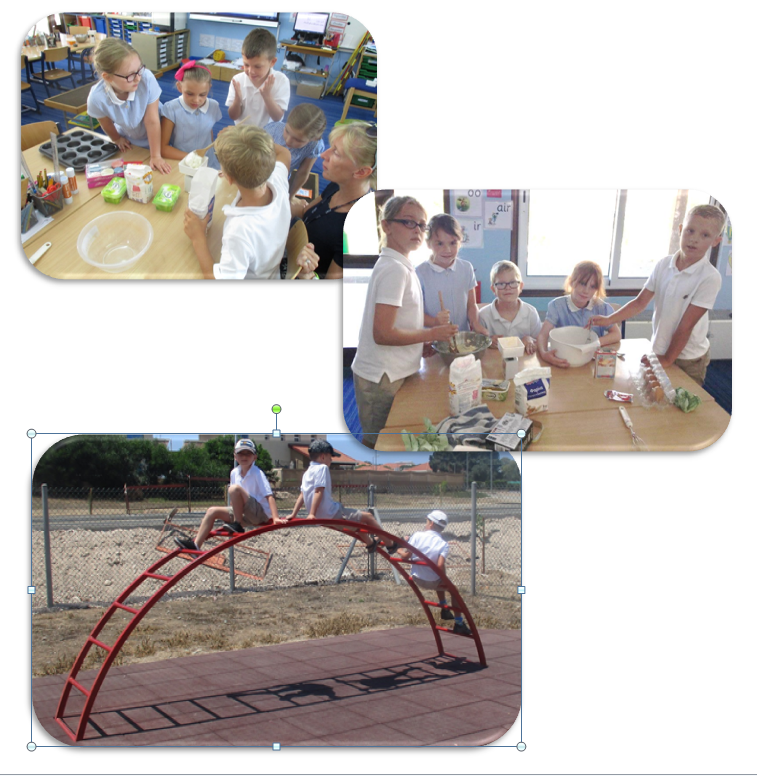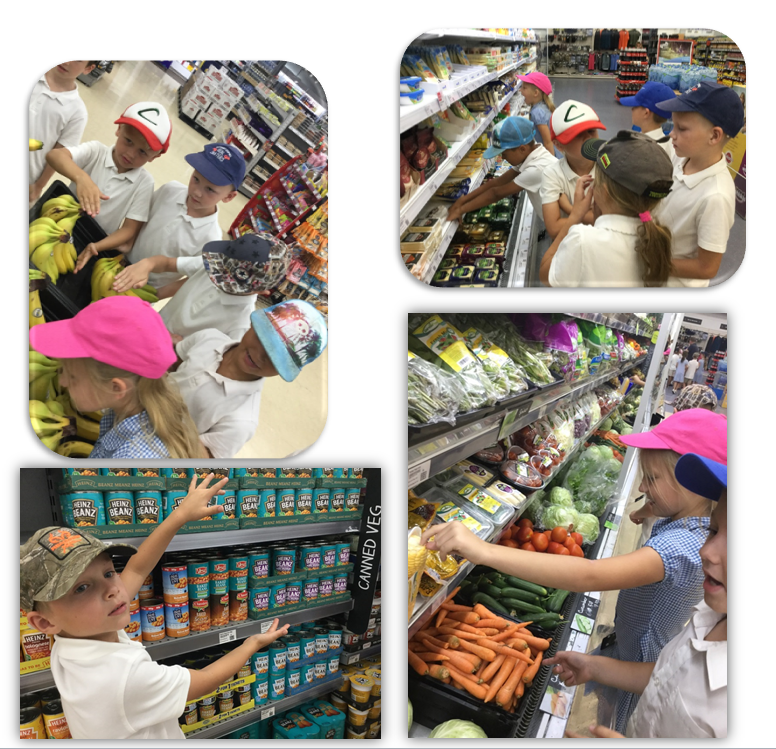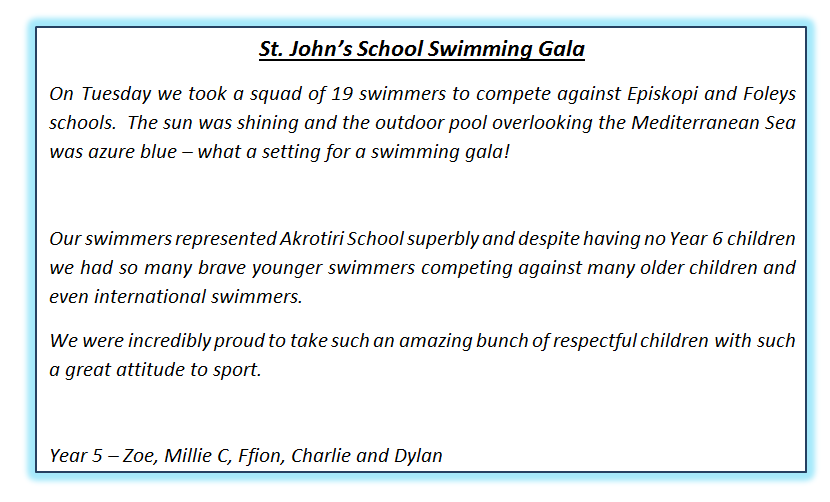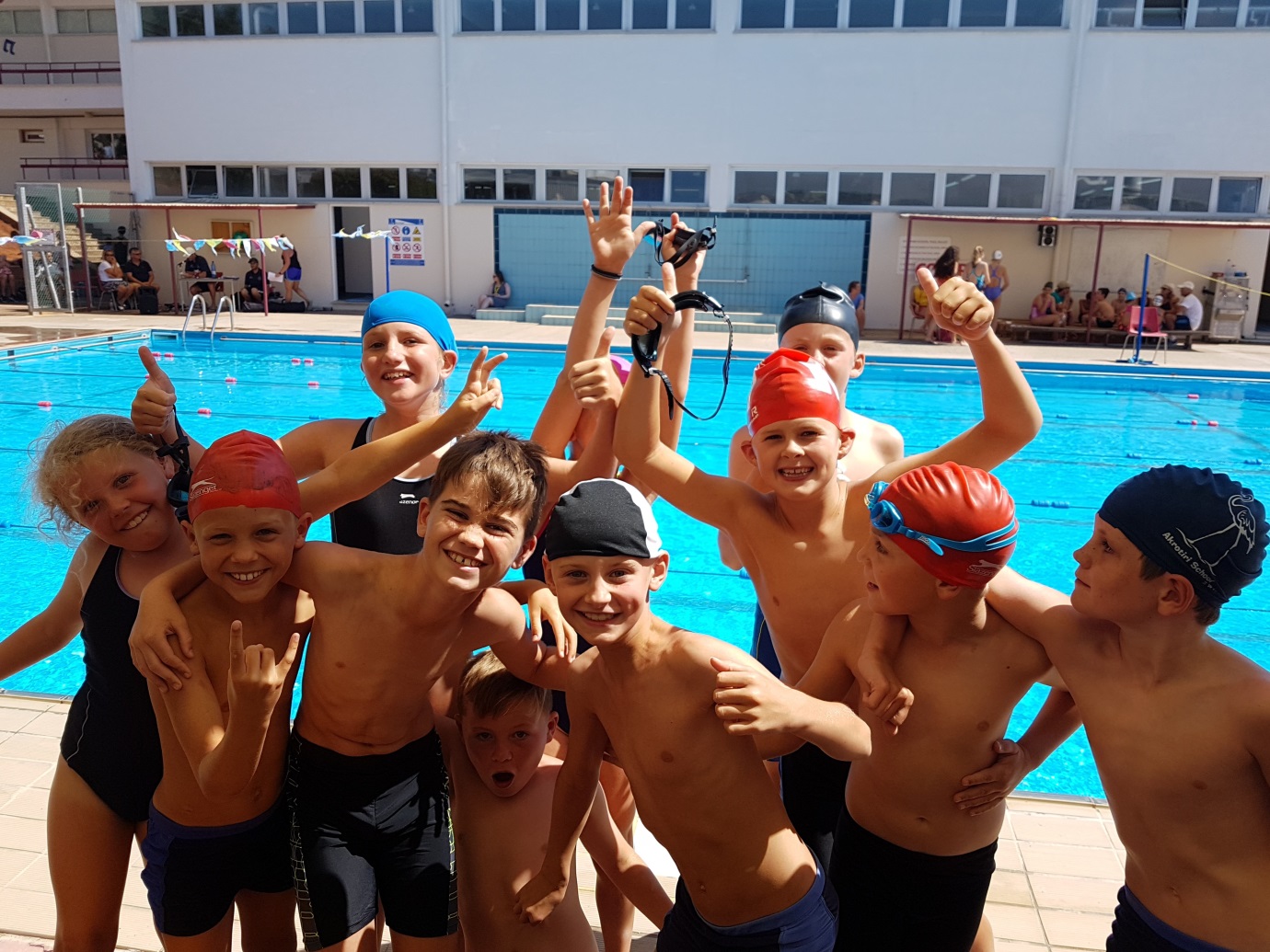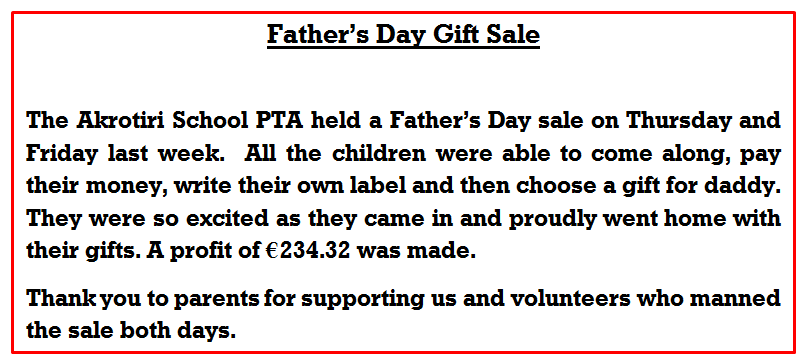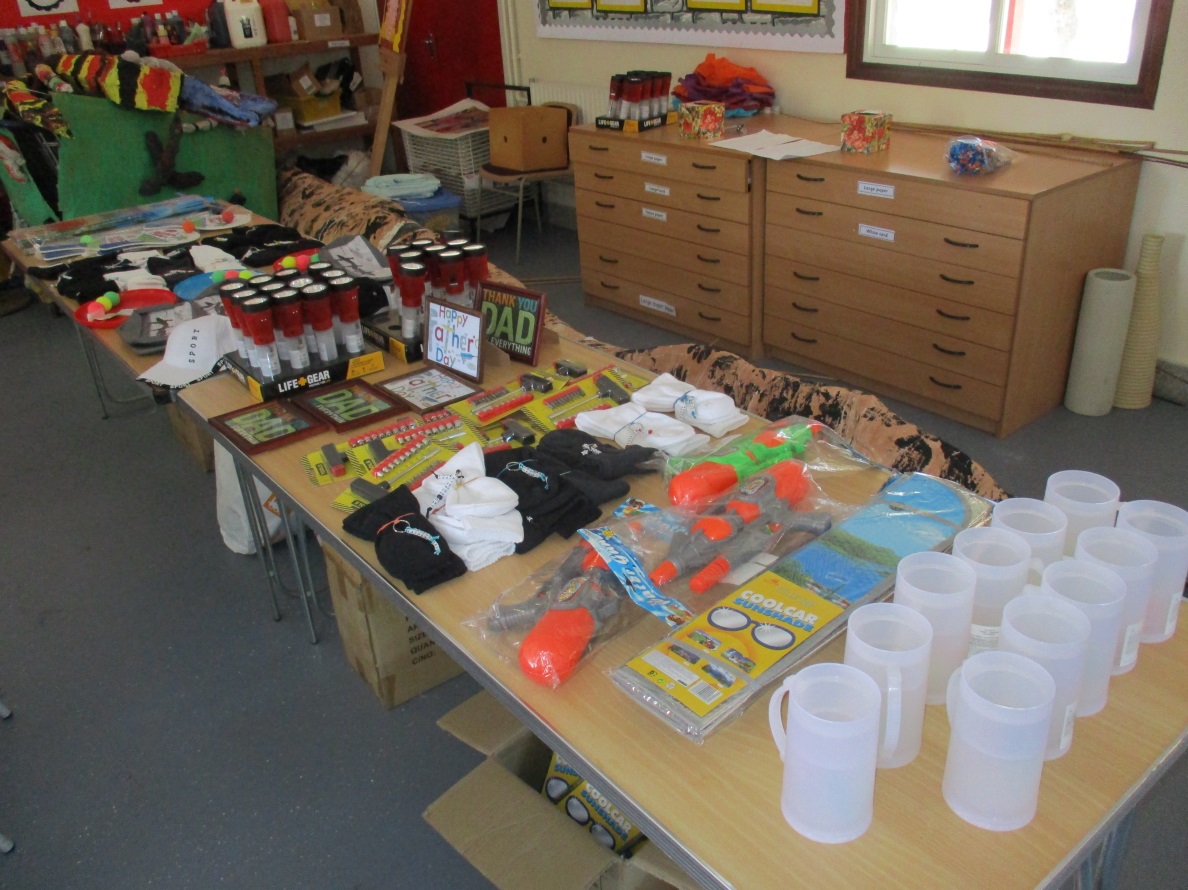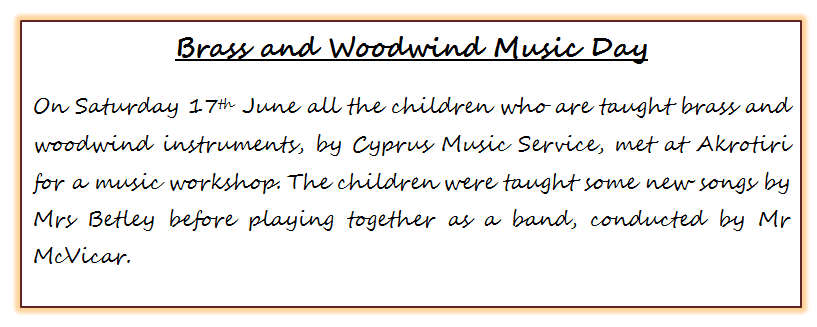 May News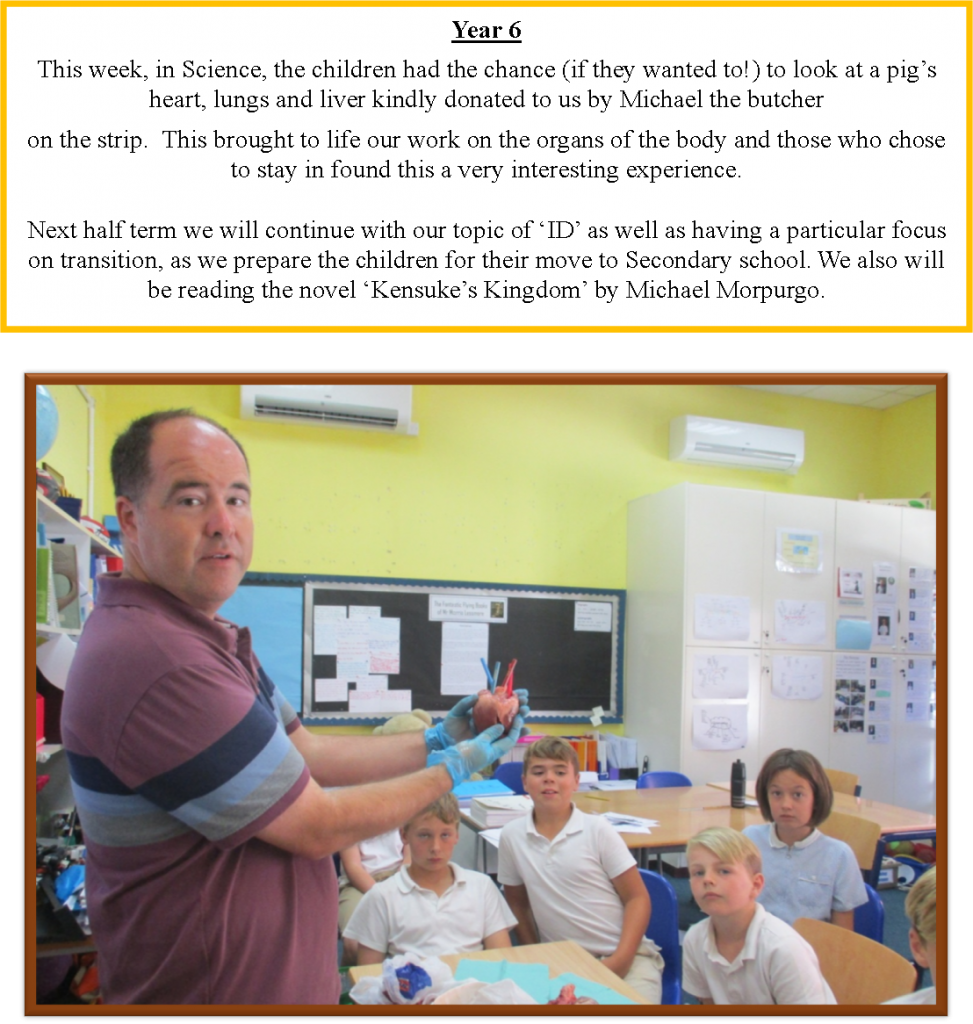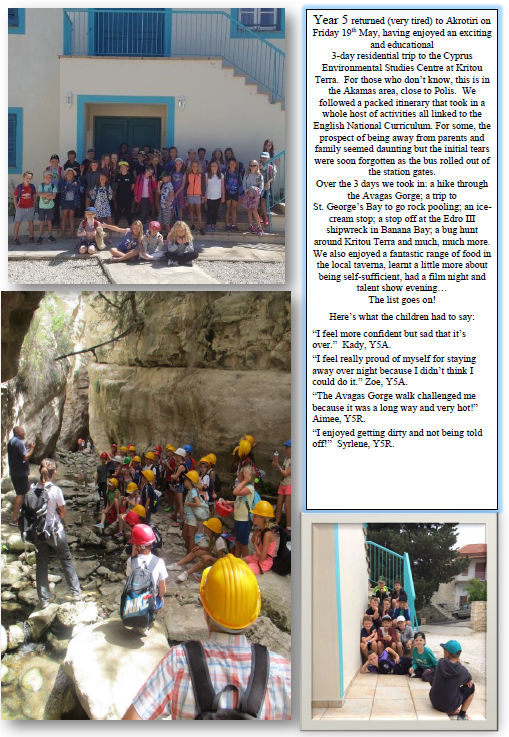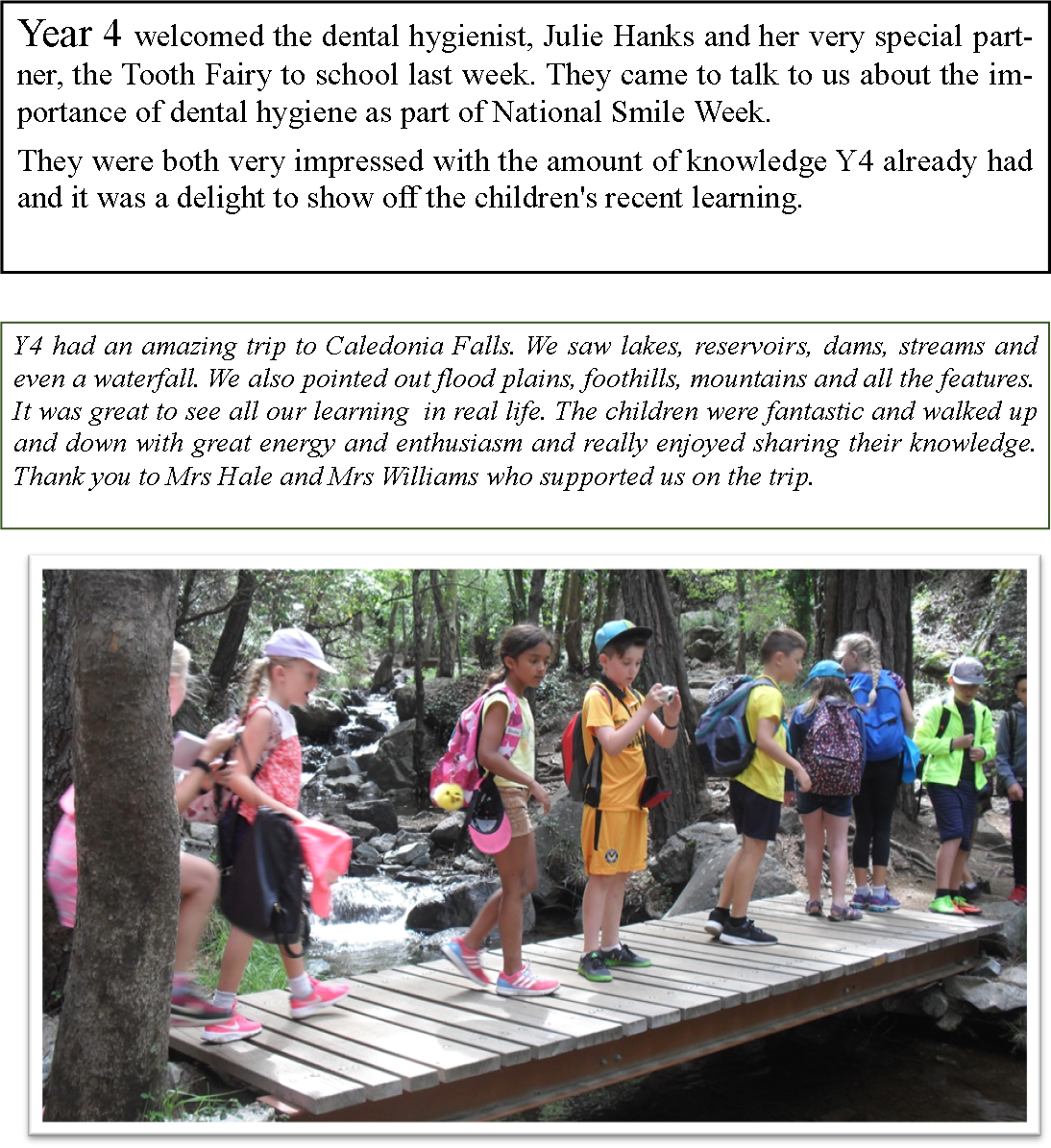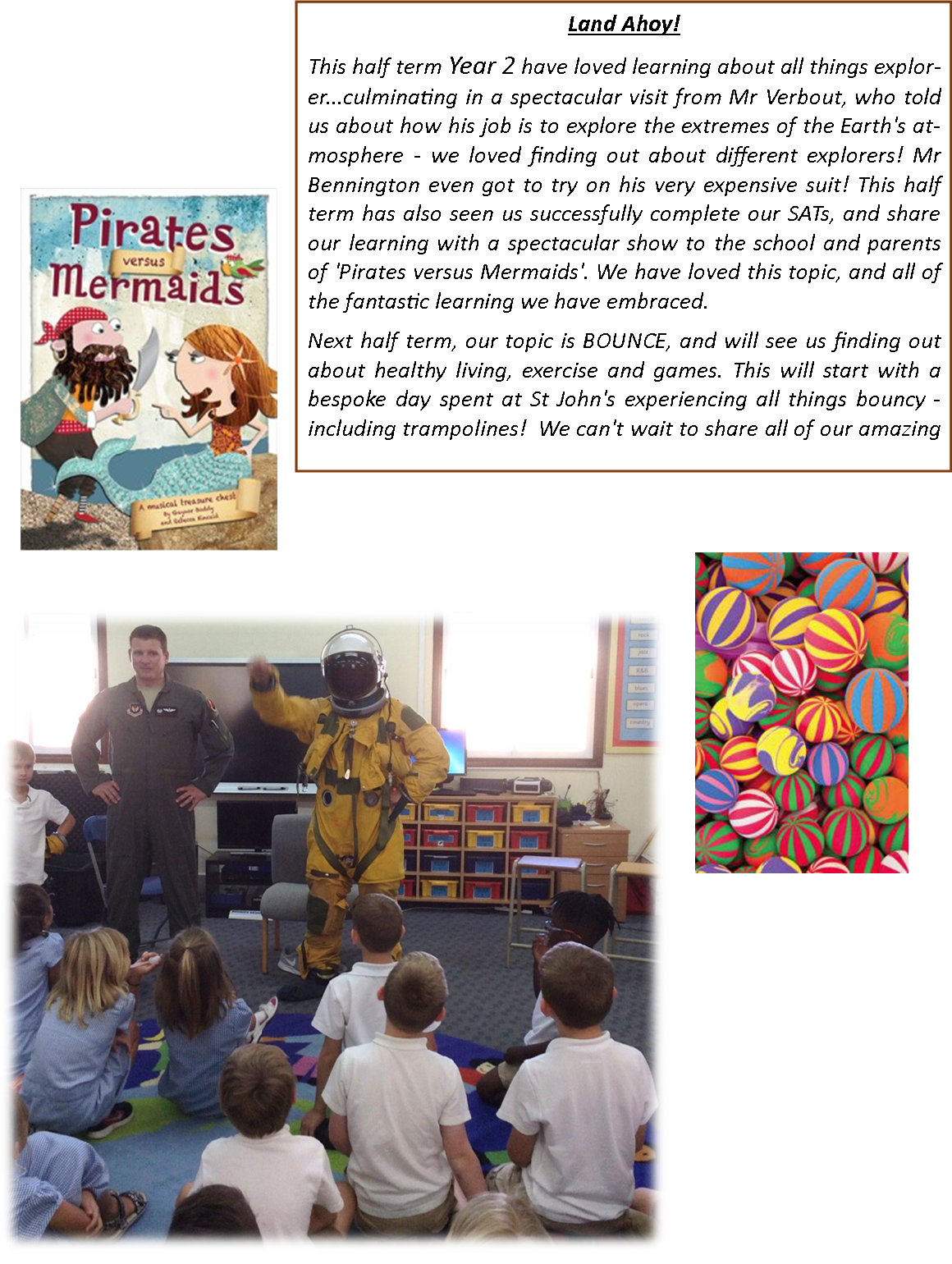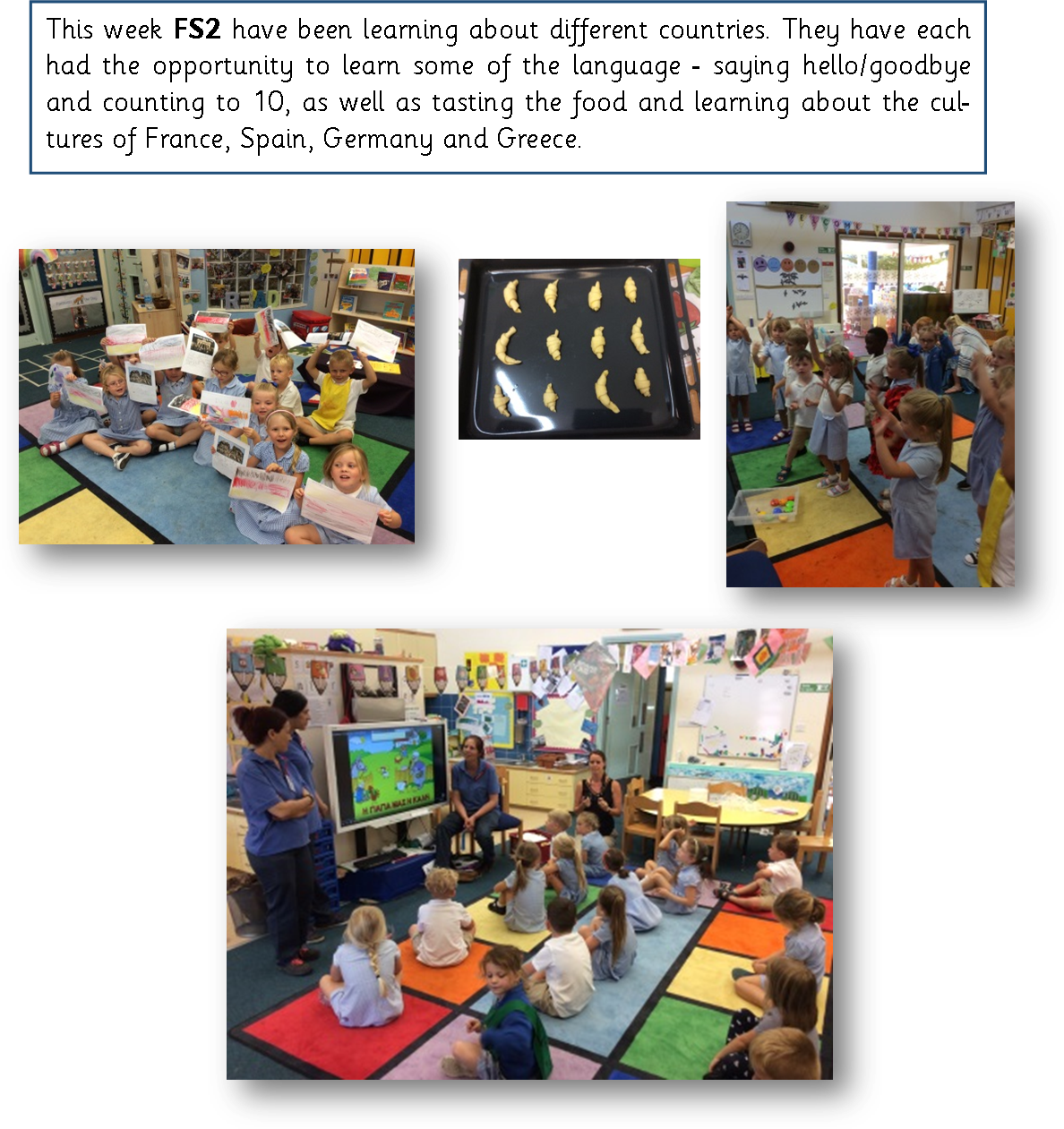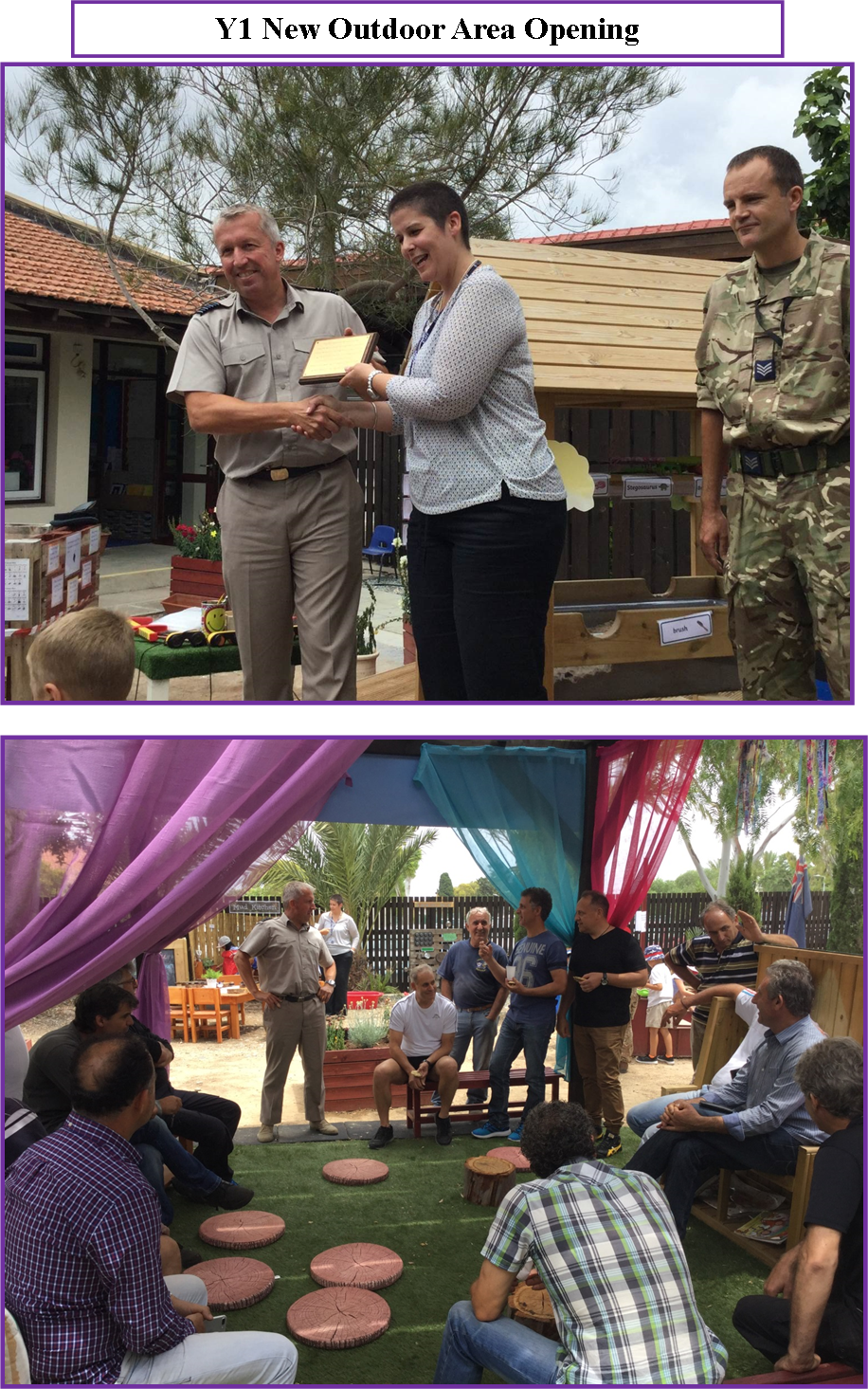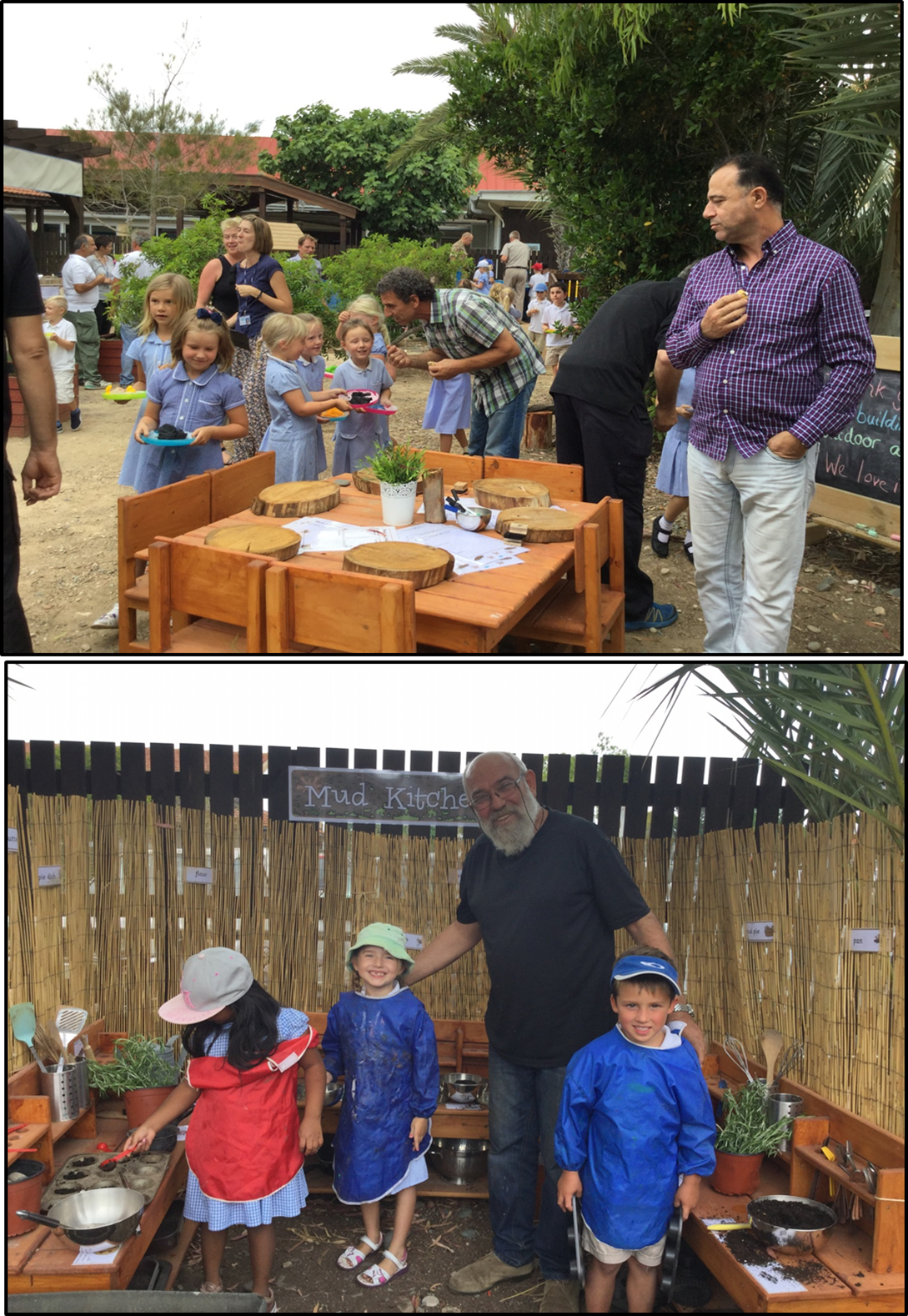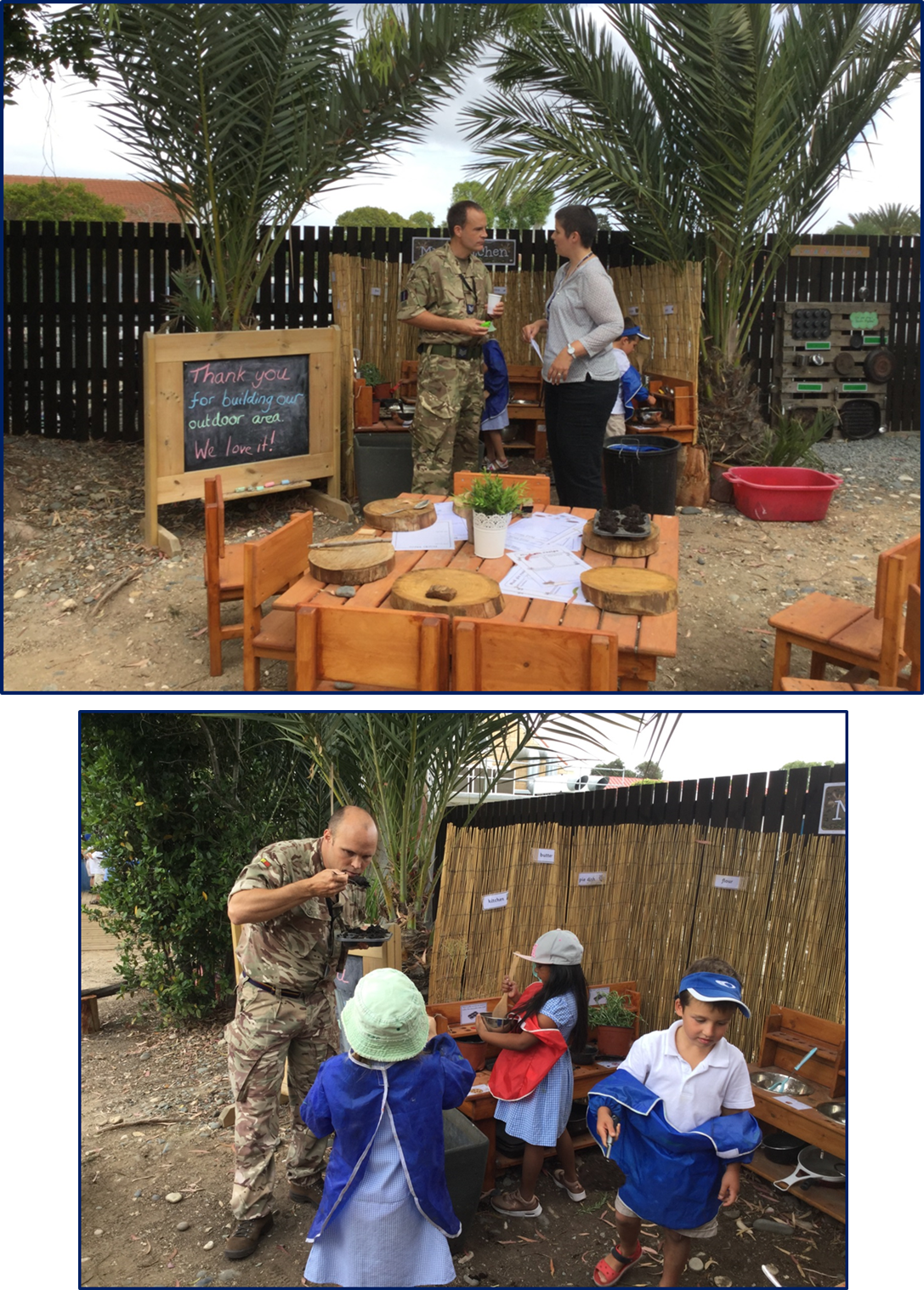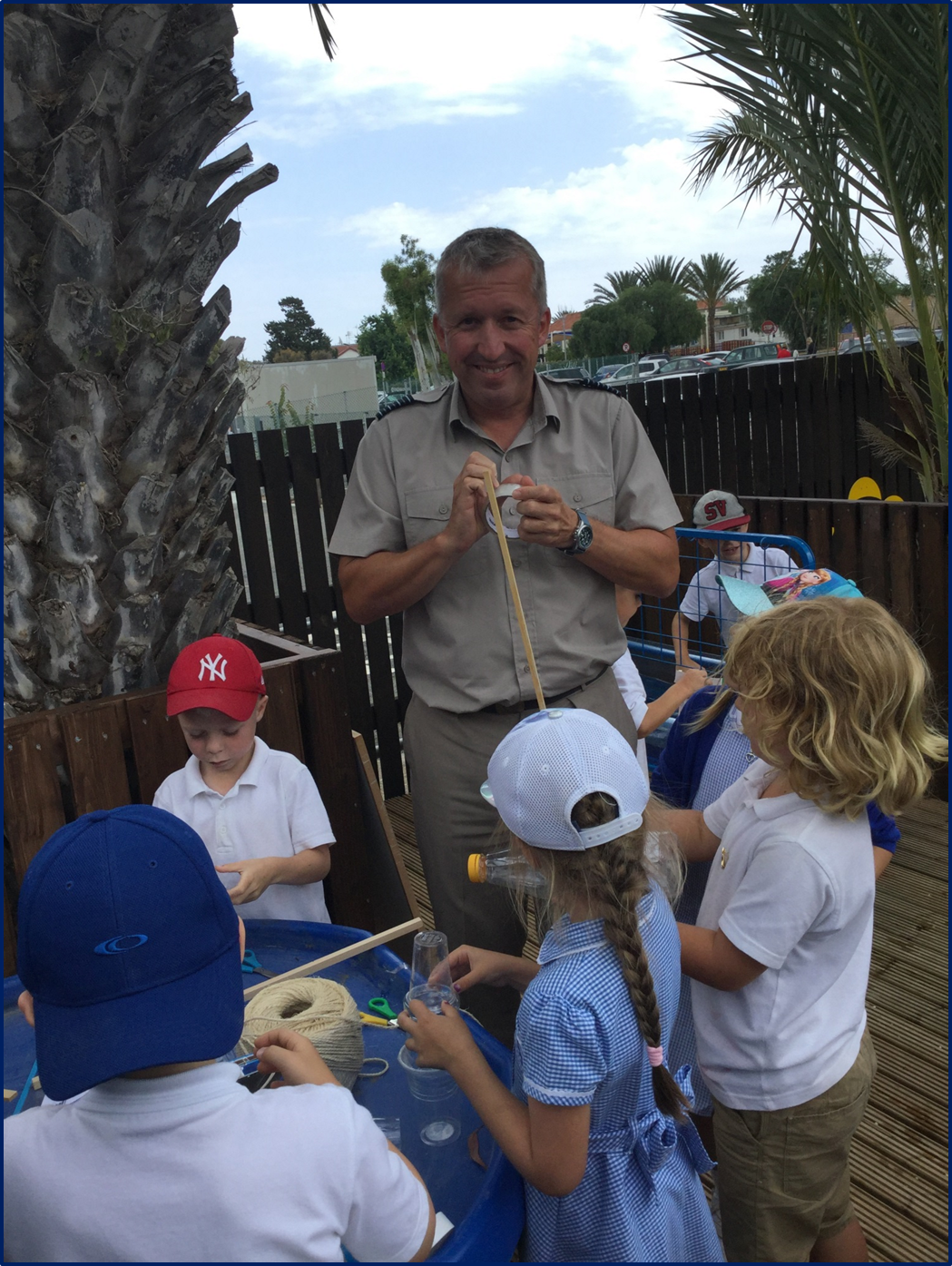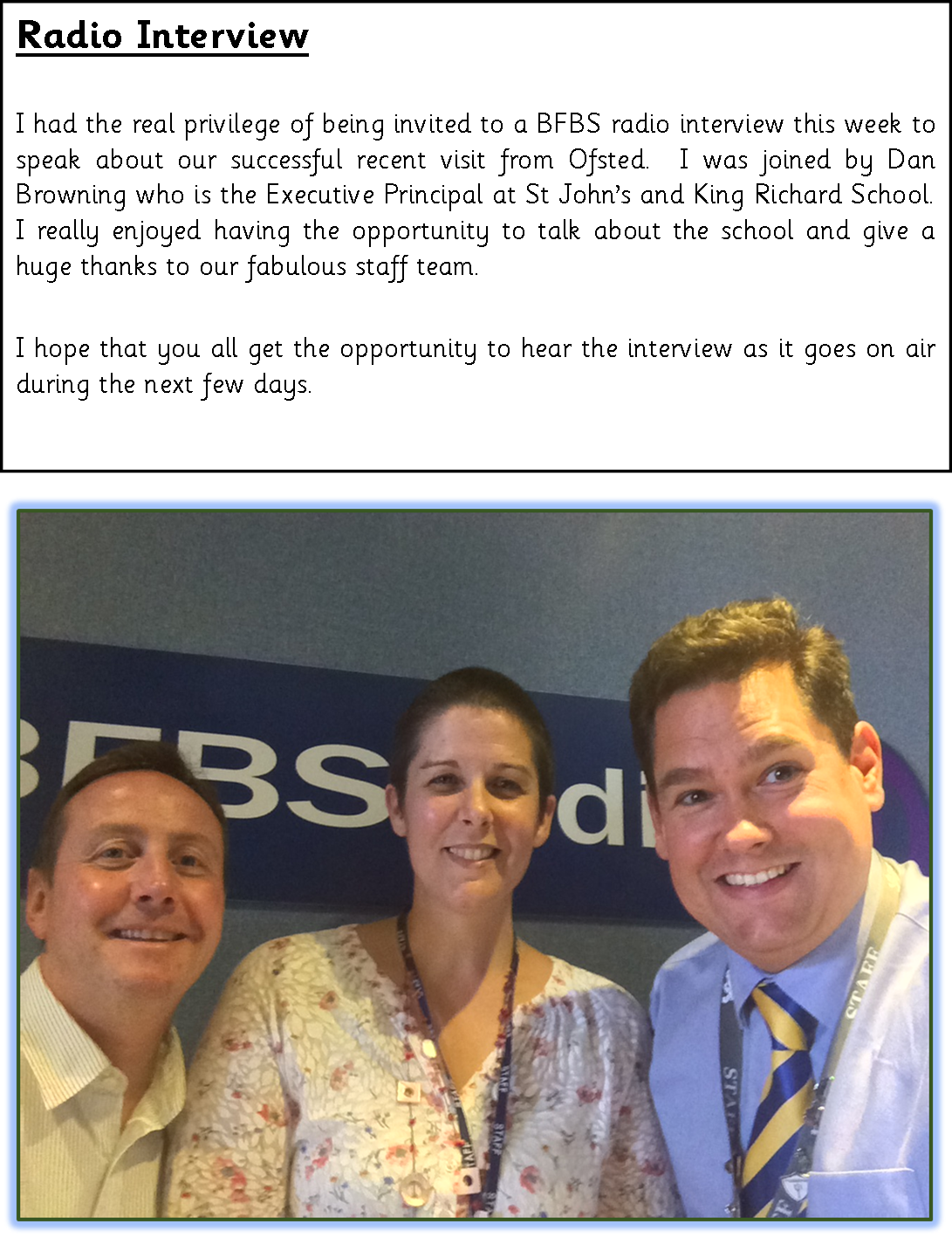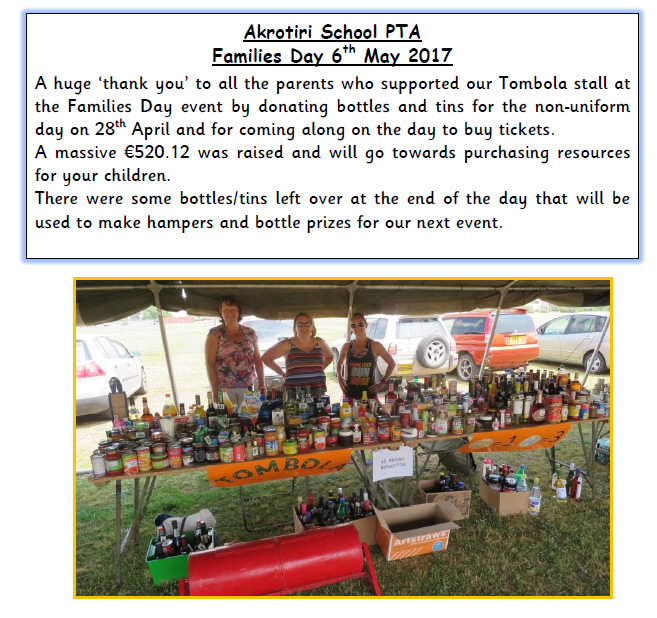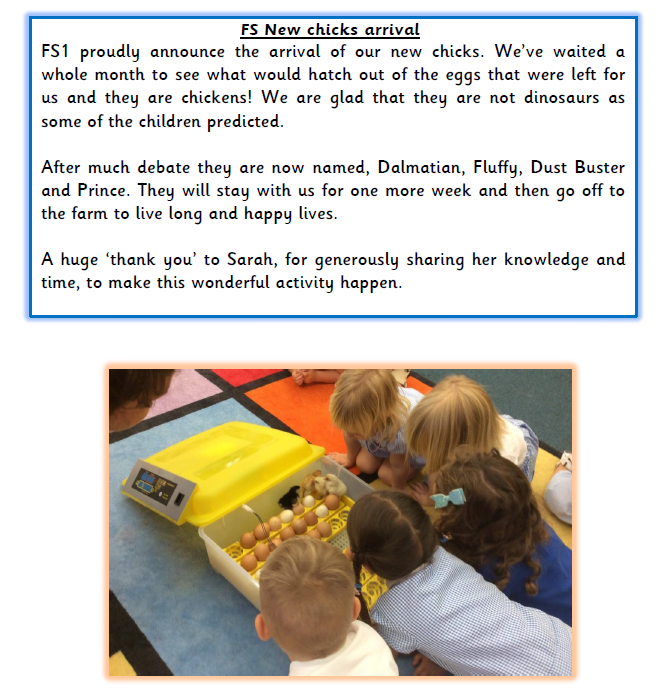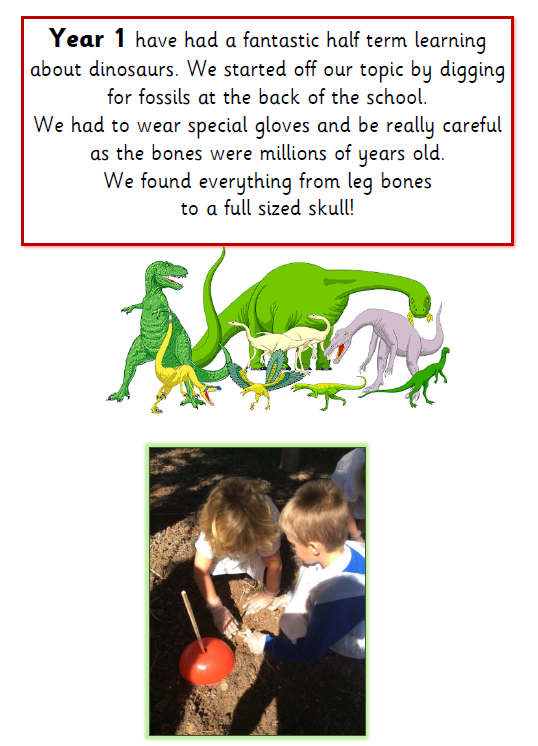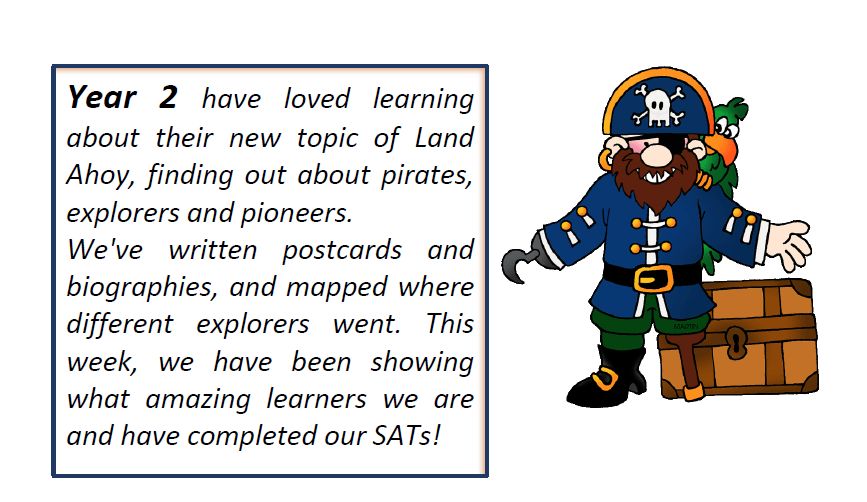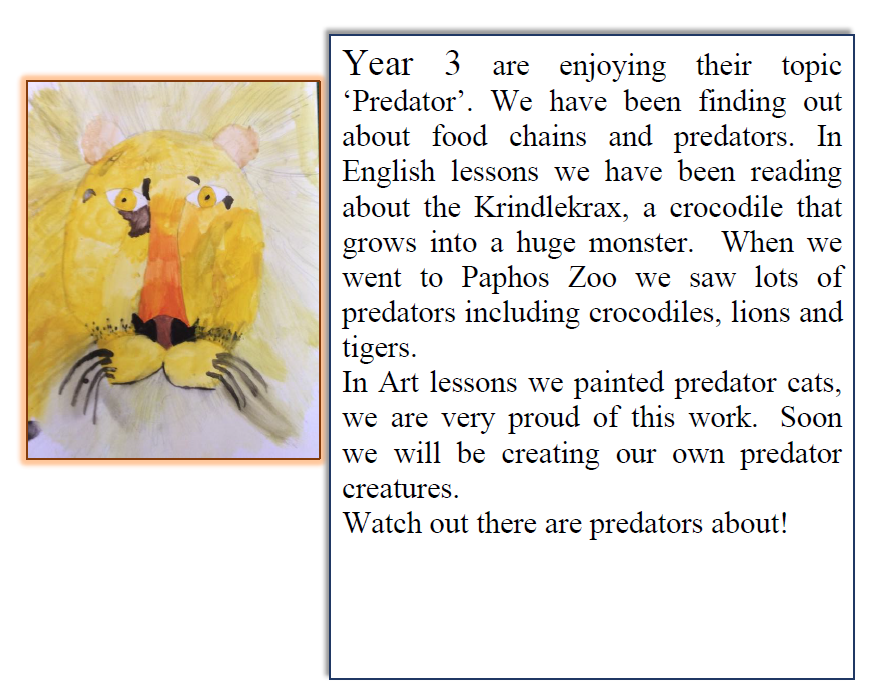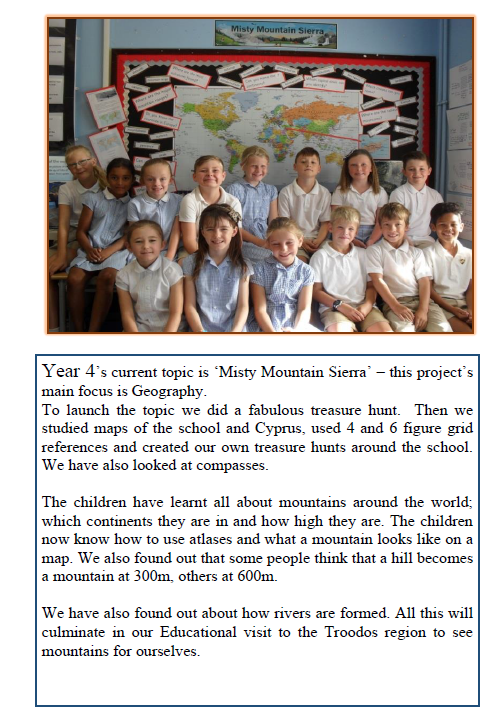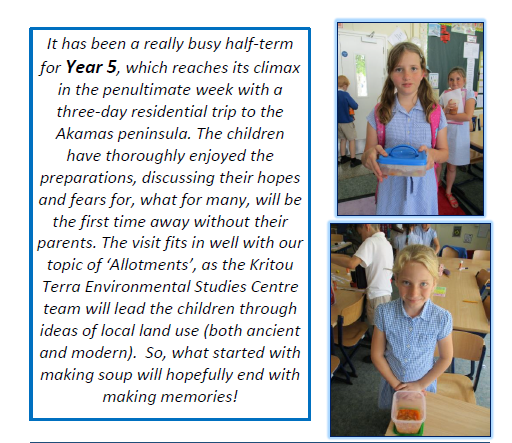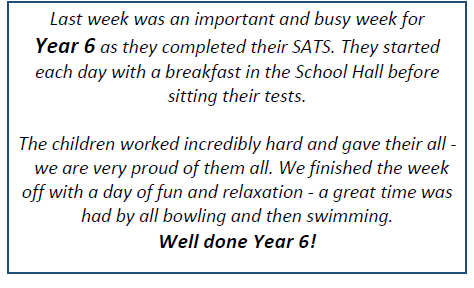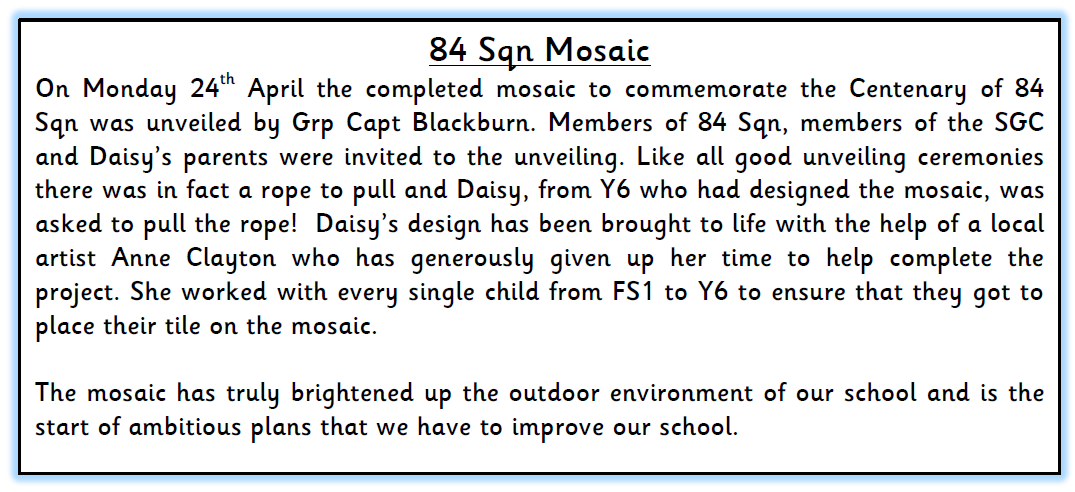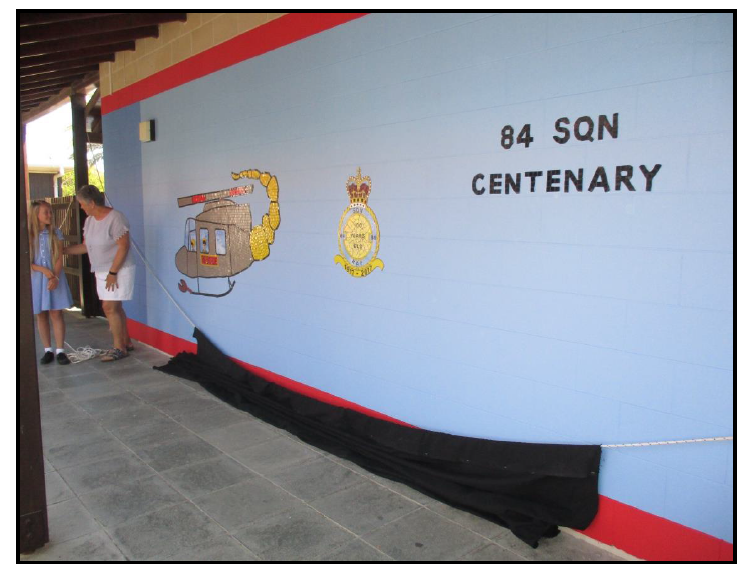 March 2017 News
        Akrotiri School PTA – Mother's Day Sale                          
Last Thursday and Friday all the children from FS to Y6 came the Mother's Day Sale and had a fantastic time choosing their gift, paying for it and writing their own label independently. The look of pride on their faces said it all and at the same time we raised €160.38 which will be used to purchase items for school. A big thank you to all parents who supported this event.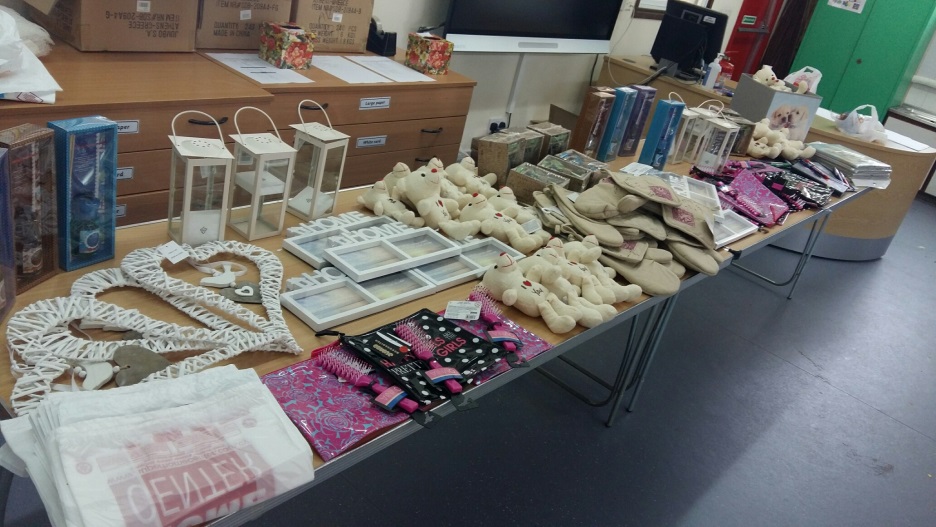 FS2 classes
This week in FS2 we have been looking at the story of Easter and the children have been writing sentences about it.  The children have designed their own Easter cards and have also designed a basket or carrier to protect a special egg.  The children have practised their doubling in maths and revised the teen numbers.
It was a pleasure to invite all our children's mums in last Friday, thank you for supporting this event, we hope you liked it!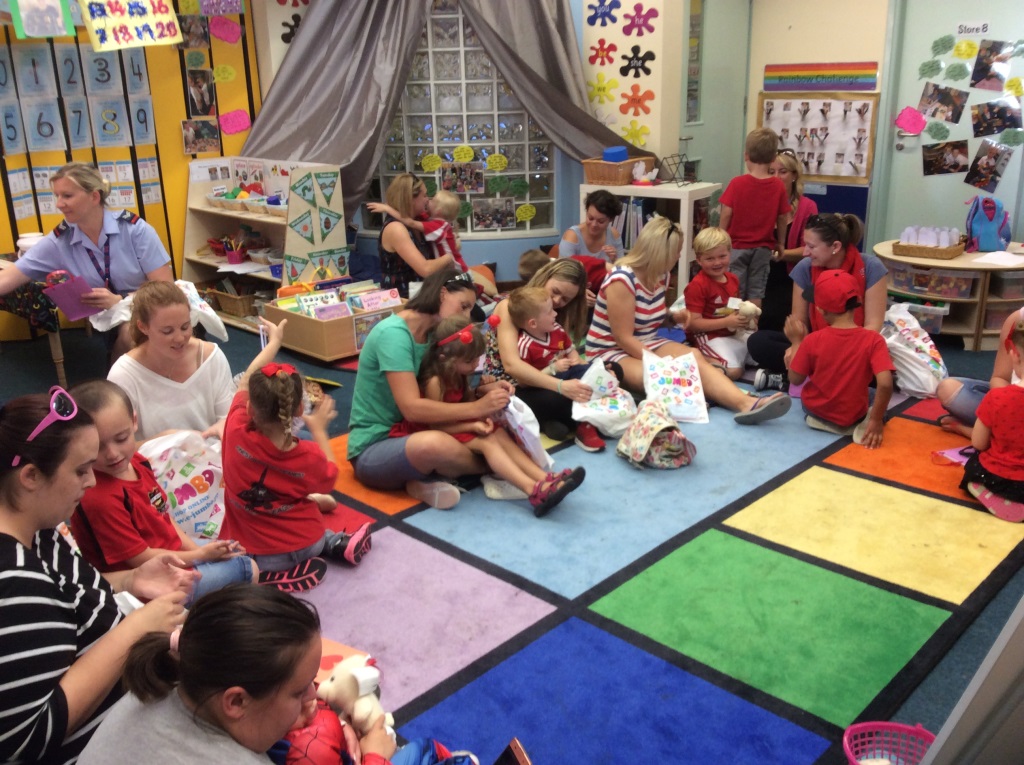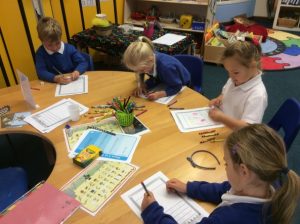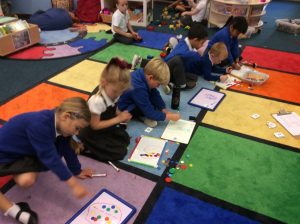 Year 1 classes have jumped wholeheartedly into their Rio De Vida topic this half term and have loved researching facts about the Amazon rainforest and the animals that live there. The fact files the children have written have been very informative but as we approach the end of our topic, it's all about carnival! The children have been brushing up their Samba dance skills, making instruments to play the beats they have made up, not to mention donning their creative hats to design and build floats, costumes and masks for the parade itself. The parade is on the last day of term and the whole school is coming to join in the fun!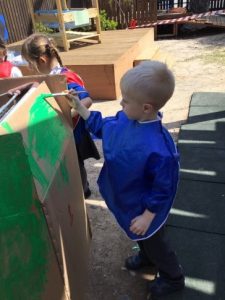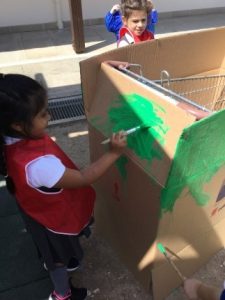 Year 2 classes visited Cyprus Land this week! We had an amazing time learning about all things medieval.
We had a turn at archery and weaving, learned about armour, ate in the Knight's Canteen, and walked around the incredible 3d model of Cyprus!
The day was finished off by a battle between two Knights… and we crowned a new Queen of Cyprus!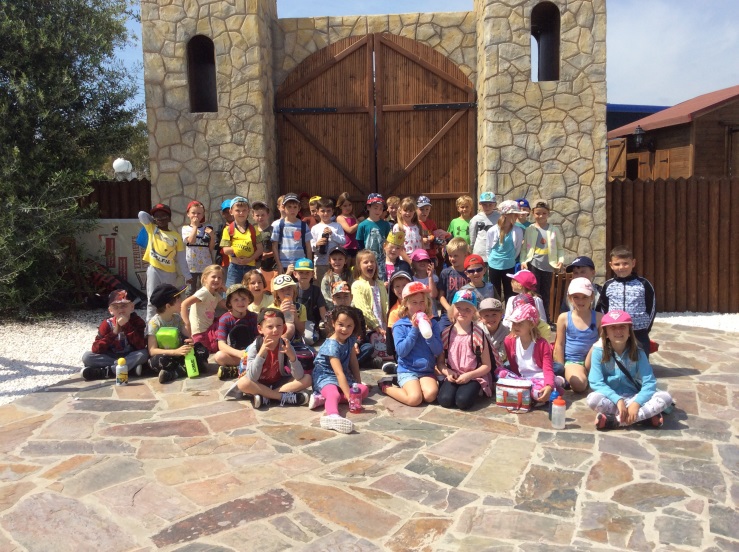 Year 3 classes have been enjoying their topic 'Tremors'. We have found out about volcanoes and even made our own volcano models. It was great fun exploding them. In our history lessons we have found out all about Pompeii. Our 'Escape from Pompeii' stories are amazing and we are looking forward to reading them to our friends next week. 'Will we escape from the exploding volcanoes?'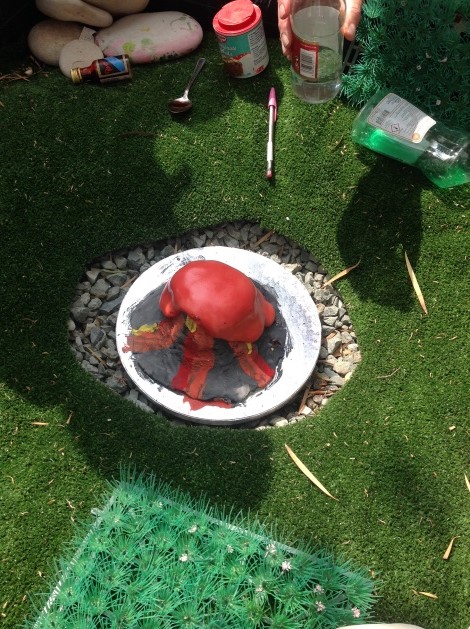 Year 4 classes have had a really interesting time learning all about the process of digestion:
We found out that our brain sees or smells food and gets our saliva ready. Then, we slice the food with our incisors. After that, the food is ground up by the molars. Your tongue then helps you to swallow down the oesophagus. The oesophagus is a long tube that squeezes the food into your stomach.
In the stomach, gastric juices help to churn the food and break it into particles.
After that, the mush passes into the intestines where all the nutrients are absorbed by the body. What is left over is waste which passes out of the body.
We did not just use books to find out this information – we actually had a go ourselves. We smelled food, cut it up, ground it up, added saliva (water), then gastric juices (cola). This was like the stomach so we churned the food to make it into small particles.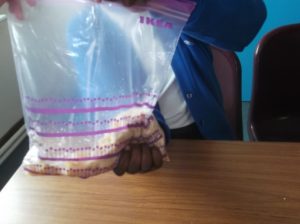 Y5 – Star Gazers
On Monday 13th March, the Year 5 children came back into school at 1800hrs to spend time searching the night sky as part of their 'Stargazers' topic work. After a brief period in class being shown the relevant apps to use, the children undertook their own investigations on the KS2 playground.
Briannah Butler, Y5R captured the enjoyment of all, saying, "I really enjoyed Y5's Stargazing event. We use the iPads to track the ISS (International Space Station). Working in pairs, we were able to identify several planets and constellations and record them on our data capture sheets."
Thanks also to Mrs Quinlan for volunteering as our First Aider.
As well becoming keen trackers of the ISS from home – as it overflies Akrotiri (check out the free GoISSWatch app in the App Store) – they have also created some fantastic space helmets and solar system models, which are making our classrooms look fantastic. To top it all, they have also created an absolutely fantastic 'planets' wall display in the Y5 corridor. If you get time, check it out. It's out of this world!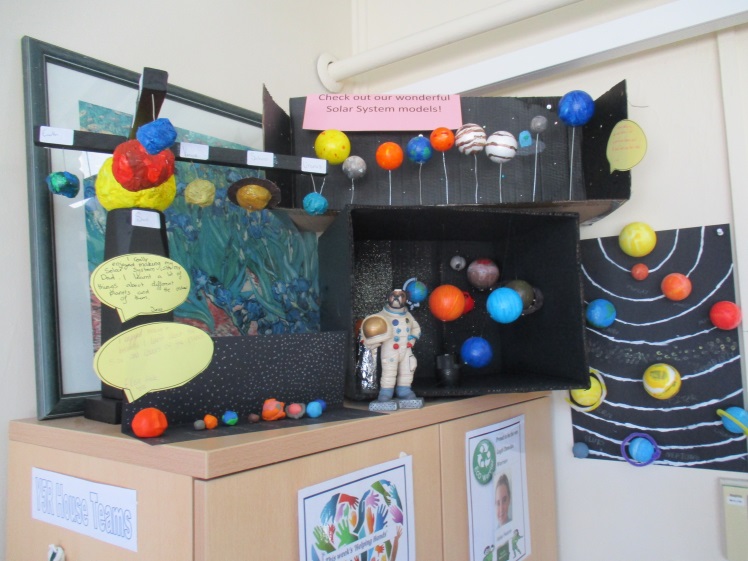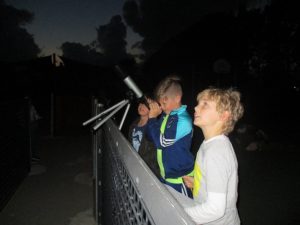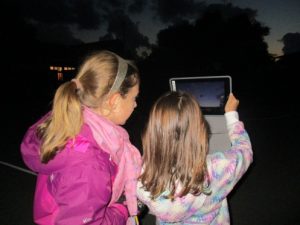 Year 6 Evacuation to Netherpiddle
On Wednesday 15th March (1940), our Year 6 children were evacuated from London to the Wiltshire village of Netherpiddle. The children were welcomed into the village by the Billeting Officers and spent their first evening at the Springtime Reception held in the Village Hall. The reception was filled with fun actives such as dancing and singing led by Vera Lynn, sewing activities, a beetle drive and a wonderful meal of sausages, mash and beans.

News from some of our classes.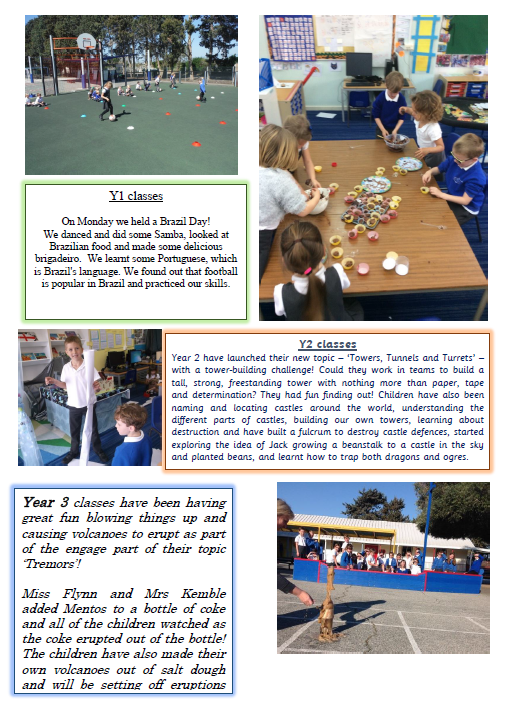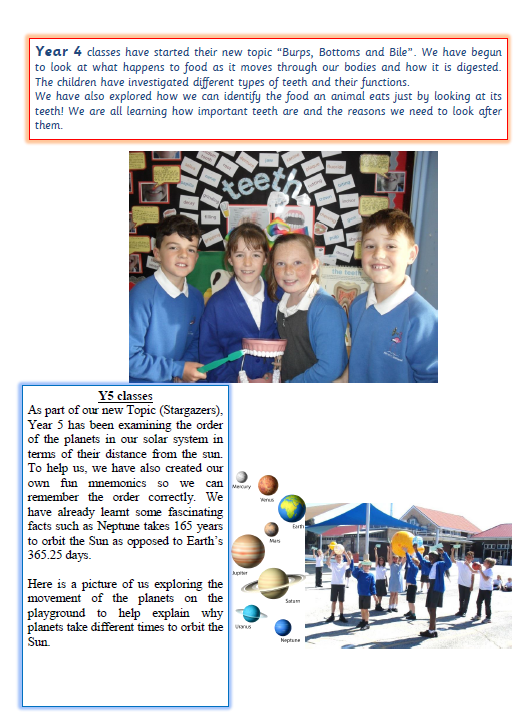 News from the Home Front …

  World Book Day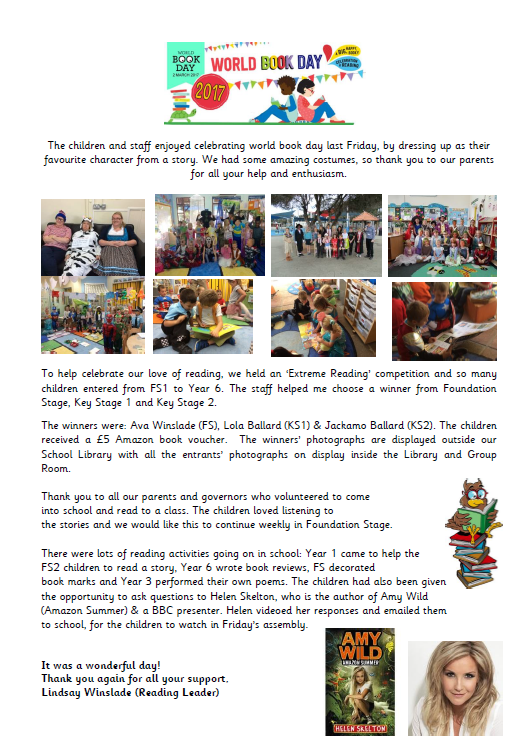 February 2017 News
Year Two Turtle Watch Visit

Eco Warrior Committee
Picture of the committee in full swing – lead by our Chairman, Leah Ward (Y6)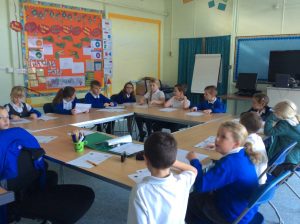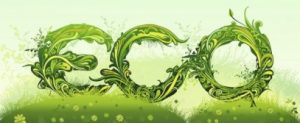 Our recent Eco Warrior Committee meeting was a very active one indeed. As a group we did a survey of the school grounds to check for tidiness and to see where things need to be improved. We agreed that littering was not a big problem but that some simple ideas like weighting bins to prevent them blowing over could help improve things further. In all, we are now ready to take lots of ideas forward from introducing bird feeders to making improvements to our Easter garden. We have also publicised an Eco Warrior badge design and slogan competition and hope to introduce an Eco Warrior after-school club to get more of our classmates involved. We'll keep you updated!
Abbie Heaton
Y5
FS2 VISIT TO ST. PAUL'S CHURCH
As part of our RE topic on 'Special Places' FS2 visited Padre Matt at St. Paul's church. The children enjoyed looking around and seeing all the different objects relating to the church, especially the 'secret box' and looking for all the different types of crosses.  Thank you Padre for letting us come to visit.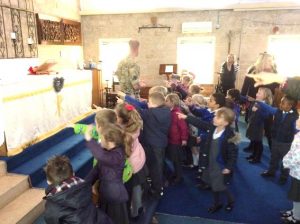 Year Six help FS1
Year 6 spent time on Friday morning in FS1 helping the younger children with their learning activities.  They demonstrated maturity as well as our school values of teamwork and responsibility.  They also had fun, too!  Year 6 are hoping to do this again in the coming months.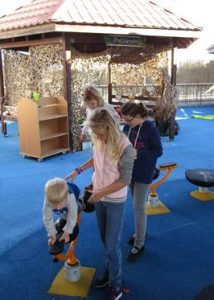 Year 4 PE development
Year 4 enjoyed a PE Development morning on Thursday with Mr Collins.  They worked on throwing and catching skills, agility and coordination.  These skills then helped them when playing a game called Hoopball, a game based on Netball.  The children were fantastic, listening well and working well in teams.  They had fun learning a new game and are looking forward to playing it more in future PE lessons.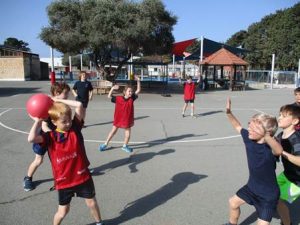 Girls' Football Tournament
The first MoD Schools (Cyprus) all-girls football tournament was held on Thursday 9th Feb 2017 at Happy Valley. Akrotiri School entered 4 teams in total – 2 teams representing Yr3/4 and 2 representing Yr5/6. The girls really did our school proud, narrowly missing out on the three trophies on offer (in the case of Yr3/4 we finished on equal points and lost out by a single goal when it came to goal difference.) It was a great festival of football, which will now become embedded in the annual sporting calendar. Thanks to the parents who came and cheered us along. Well done girls!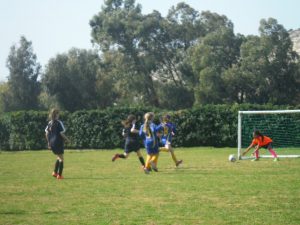 84 Squadron Art Competition Winner
 Many congratulations to Daisy Bowles in Year 6 who is the winner of our 84 Squadron art competition to design a picture to be created on an external wall in school to commemorate the 100th Anniversary of 84 Squadron.  We are grateful to members of 84 Squadron who came into school to help us to launch the competition and then judge the entries to find a winner. It was a very difficult job to choose a winner from such fantastic entries.  We have put all of the entries on display in the main school entrance as they all deserve some publicity.  I hope that you enjoy seeing them all and another well done to Daisy.  Watch the space outside Mr Bowles' classroom!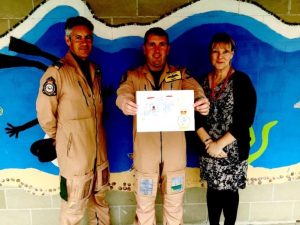 Musical Magic
Last night at the Chaplaincy Centre, we were treated to a wonderful joint concert between the RAF Voluntary Band and the Akrotiri School Choir. The concert consisted of a wide range of fantastic tunes from the band in addition to some songs by our KS2 choir.  It was an absolute pleasure to have such a collaboration to celebrate music together.  The aim of the evening was to enable people to come along and enjoy some music to get their feet tapping and their hands clapping.  They achieved this, in addition to filling some hearts with joy for an all too short an hour.  We definitely want to build upon the success of this and do it again.  Next time we will hope to include our newly formed school band too. Many thanks to everyone who made this evening happen.
Congratulations to Miss Flynn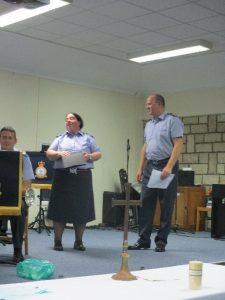 I would also like to say many congratulations to Miss Flynn. During the evening she was awarded the annual Band Member of the Year award. She plays clarinet in the Voluntary Band and we are very proud that she won this year. Well done Miss Flynn!
January 2017 News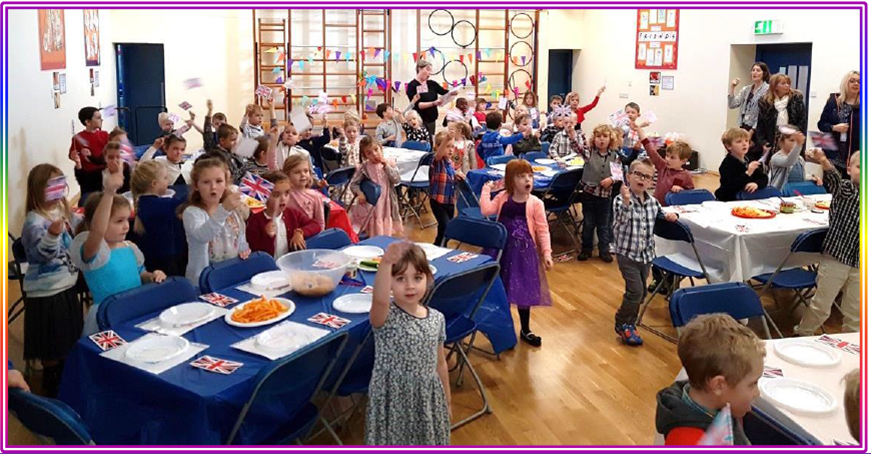 December 2016 News
Santa Visits Akrotiri School!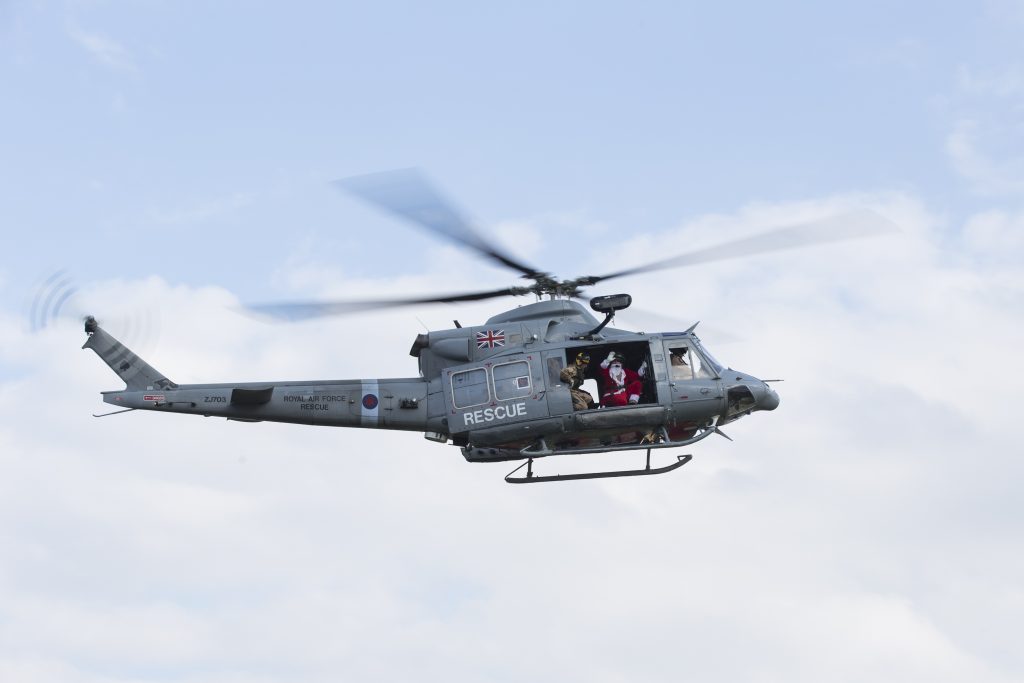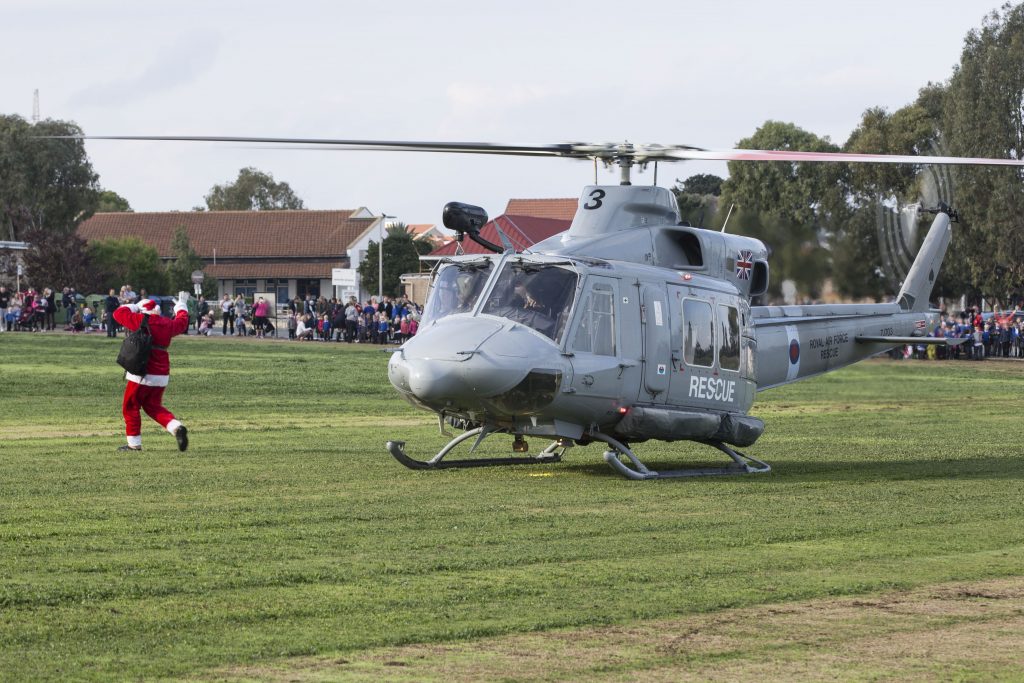 Y5 Trip to the SBA Police Station
As part of the Drug Abuse Resistance Education (DARE) programme, Year 5 has just paid a thoroughly enjoyable and educational visit to the WSBA Police HQ. As well as setting aside time for the regular weekly lesson with PC Loukia, the children were given a tour of the facilities and took part in a number of fun practical demonstrations with PC Panakos. They visited the emergency control room and listened to an officer taking a live call, they had a tour of the cells (and spent a short but 'enjoyable' few moments locked up), before taking a bit of fresh air in the exercise yard. Afterwards they went outside and were given an opportunity to sit inside a police vehicle or on a motorcycle, which to their delight included turning on the blues and twos. They also learned how to use a baton and how to apply handcuffs, whilst the teachers were invited to take a breathalyser test (which they passed incidentally!!) To finish off a great visit, the children were then given a practical demonstration by Molly the spaniel and her handler as she searched for a hidden drug sample. In all, it was a fantastic and informative day.
A big thank you to the SBAA and dog handlers for their time and their fantastic demonstrations.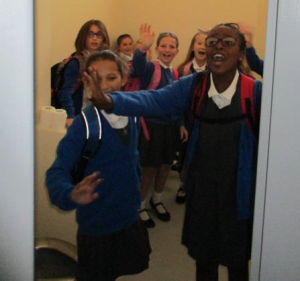 Road Safety Week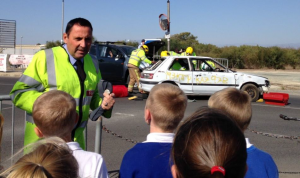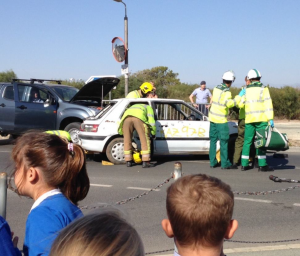 KS2 had a very interesting afternoon watching the Emergency Services deal with a simulated car crash during Road Safety Week. As we walked up to the cinema we saw a 'crash' had happened, involving 2 cars and some 'injured' passengers and drivers.
We watched as the police and fire service arrived to help, all sirens and lights blazing! It took a long time for the fire service to cut the injured passengers out of the car. All the time police officers had to keep the traffic moving and keep onlookers safe. Eventually the paramedics arrived by helicopter and assessed the injured people. One person had to be carefully strapped into a stretcher and airlifted to hospital!
Even though we all knew this was a pretend crash, everyone involved took it very seriously, as if it was real. The emergency services personnel did exactly what they would do in a real emergency. Throughout the incident people explained to us what was happening and why. We learnt a lot of lessons about road safety that day!
KS1 and KS2 also had a visit from the police who did Road Safety assemblies with them. They made us all think hard about how to stay safer on and around the roads.
Ask us what we learnt about road safety…..
November 2016 News
Our Eco~Warriors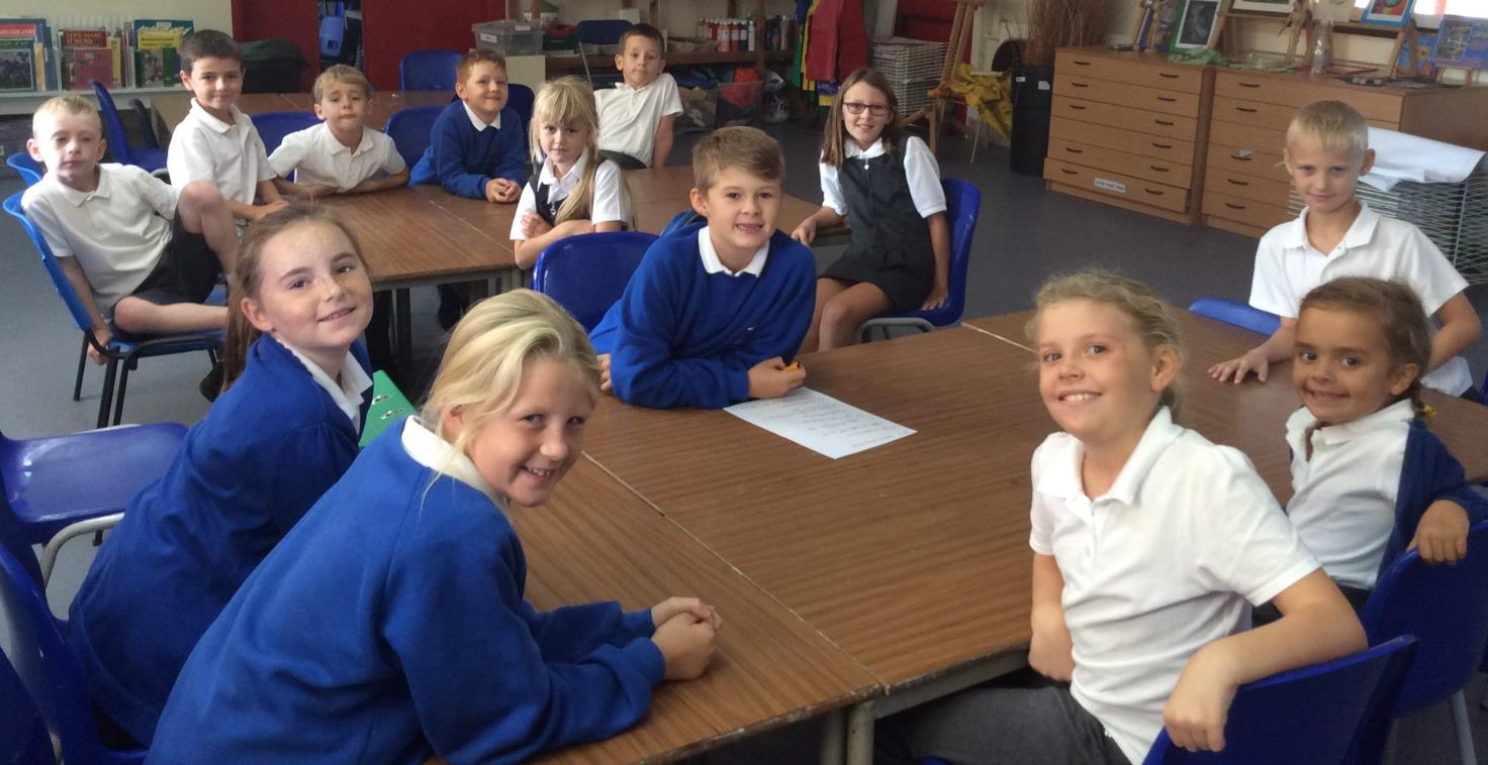 We have an active and vocal group of Eco-Warriors, each elected by their class mates, representing classes from FS2 to Y6. This week we convened to discuss progress so far with our 9 Eco-Warrior topics, which we have apportioned as follows:
FS – School Grounds;
Y1 – Litter, Waste & Recycling;
Y2 – Water;
Y3 – Healthy Living;
Y4 – Energy;
Y5 – Transport;
Y6 – Biodiversity and Global Perspective
Our Chairman, Leah Ward (Y6) is responsible for ensuring year groups are active in setting aside time to think and respond to their set areas of responsibility and will visit classes to chat with teachers and check on progress. Our Secretary, Charlie Abbott (Y5), has kept the minutes. To summarise activity so far: Y4 have designed 'saving' electricity posters to be placed around school and Y5 have set up an Eco-Warrior notice board and suggestion box in the Y5 corridor. Children and parents are invited to write any suggestions regarding our school environment on a Post-it note and place them in the box. Each year group has now been designated an activity (including such things as litter picking, anti-litter campaigns, healthy eating and budgetary questions over energy consumption) to complete before Christmas and we look forward to updating you on progress soon after.
Wooden Planters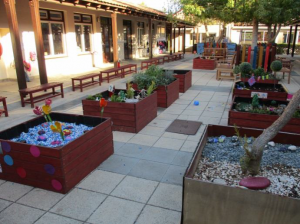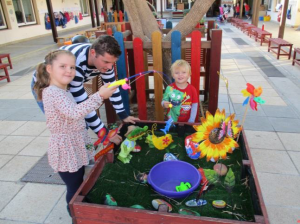 In the summer term school asked Friends of Akrotiri School
(FAS) if we would like to donate funds to enhance the school
environment by way of challenging each class to come up
with a unique idea to fill the wooden planters. Each class
was given up to €50 to spend on resources.
Walking around school now you can see the many different
designs using lots of different materials. It has created an
interesting environment where both adults and children can
be seen admiring the various projects and our children can
take pride in their handiwork.
Well done everyone, including parents who continue to
support our fundraising events.
Y4 Celtic Day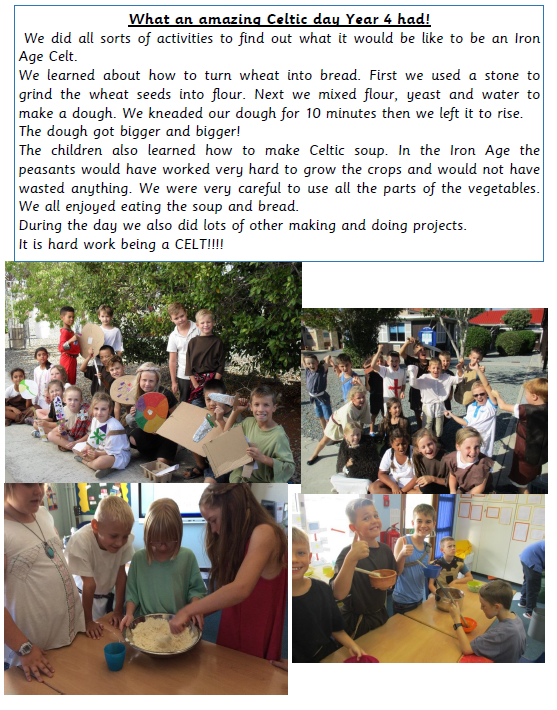 Tag Rugby Festival
October and September 2016 News
FS1 Classes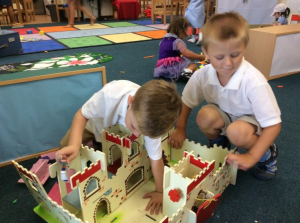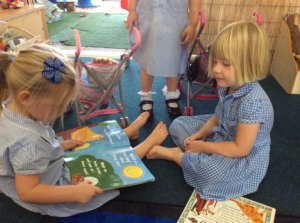 Well done to all the Geckos and Seahorses who have settled into school so well.
We have been enjoying lots of stories, songs and of course messy play!
FS2 Classes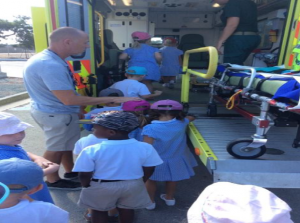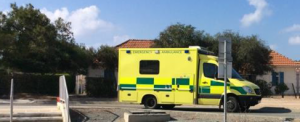 This term FS2's topic is, 'Will you be my friend'? Part of the topic is to look at People Who help Us. After listening to the children's ideas of who helped look after them, we arranged visits from our Caretaker, Office staff and Cleaners. They came into classrooms and the children asked them questions about their jobs. On Tuesday the children had an exciting visit from Katie, who is a paramedic at the Medical Centre. She drove to school in her ambulance, which the children had the opportunity to explore. She also talked about her job and how she helped looked after people who were ill or injured. Katie showed the children her 'medical toolkit' bag. She modelled how to test their temperature, listen to their heartbeat and check their throat. The children enjoyed telling her stories of when they had hurt themselves and that they were brave, and that they didn't cry.
Year 1 Classes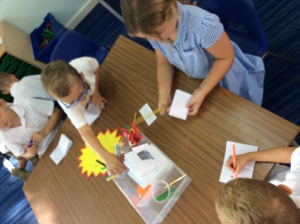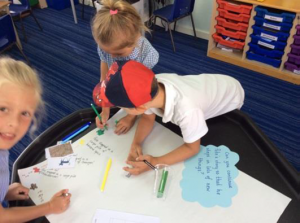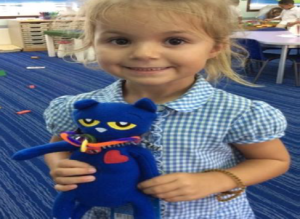 Year 1 children have had a fantastic start to the year. We have all settled in well and are working hard. We have enjoyed looking at our class story about 'Pete the Cat' and his brand new white shoes. We have enjoyed joining in with singing Pete's song and are really good at retelling it! After writing sentences about Pete's story, we have now started to innovate the story and add our own ideas. We have also been buying shoes in our shoe shop, drawing Pete on the computers and using pens, designing some new shoes for Pete and creating zig-zag books!
Year 2 and 3 Classes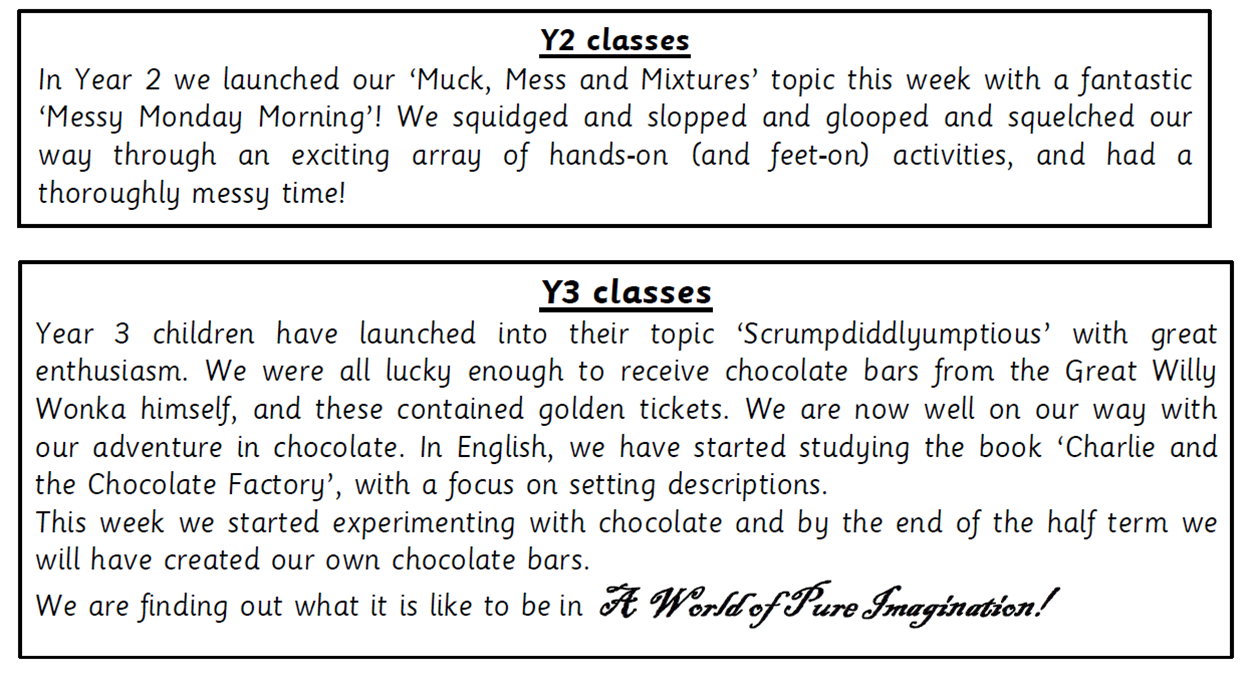 Year 3 and 4 Classes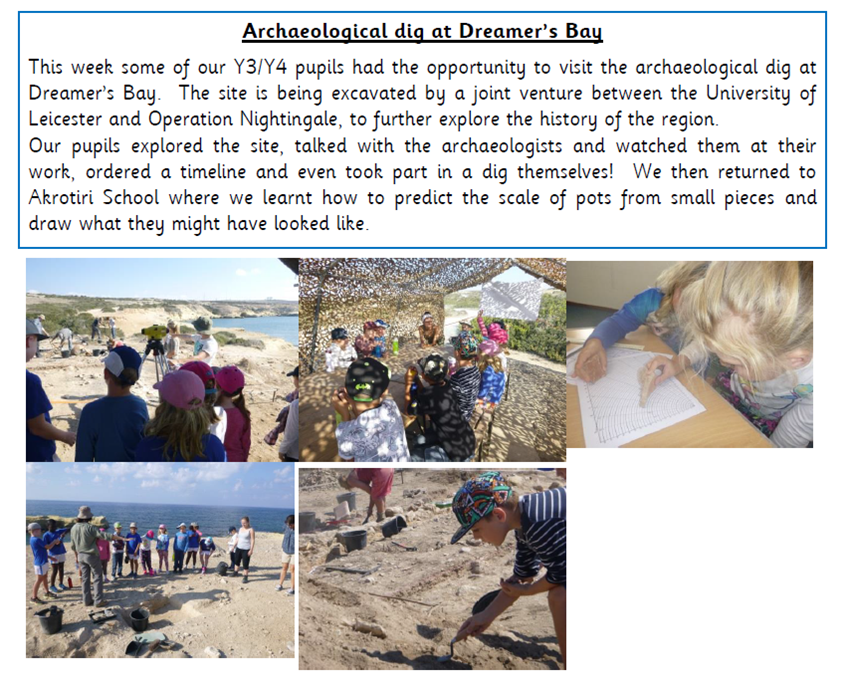 Year 4 Classes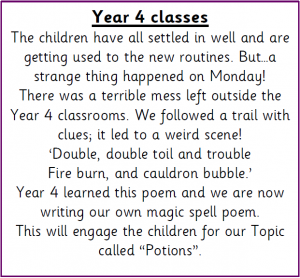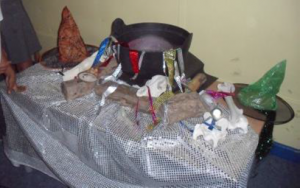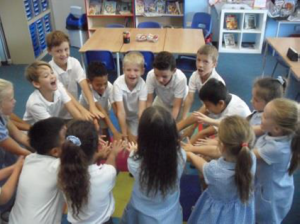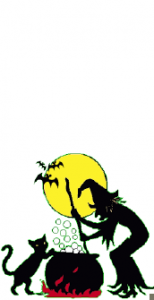 Year 5 Classes



Year 6 Class